Mother, 7-Year-Old Found Dead in Connecticut Home in Suspected Double Murder
A mother and her 7-year-old daughter were found dead in a Connecticut home on Thursday in what officials suspect to be a double murder.
The Westport Police Department responded to a Lyndale Park home around 4 p.m. on Thursday after dispatchers received a call reporting an unresponsive female. Westport Emergency Medical Services and the Westport Fire Department also responded to the scene.
The woman was pronounced dead inside the home, according to authorities.
After finding the woman, officers continued to search inside the residence to determine if anyone else was there and located the young girl, who was also deceased, police said. The names of the victims were not immediately released.
The two-story house in Lyndale Park is located off Weston Road, roughly two miles north of Westport's downtown. A large police presence remained at the home late Thursday night, according to reports.
"This appears to be an isolated incident and we do not believe that there is any active threat to the community," the local police department said.
Westport police told the Connecticut Post and WTNH-TV that the deaths are being investigated as a possible double homicide. It is unclear if the deaths were accidental or intentional.
"The Westport Police is in the beginning stages of this investigation and is being assisted by the State Police Major Crimes Unit," authorities said in a statement.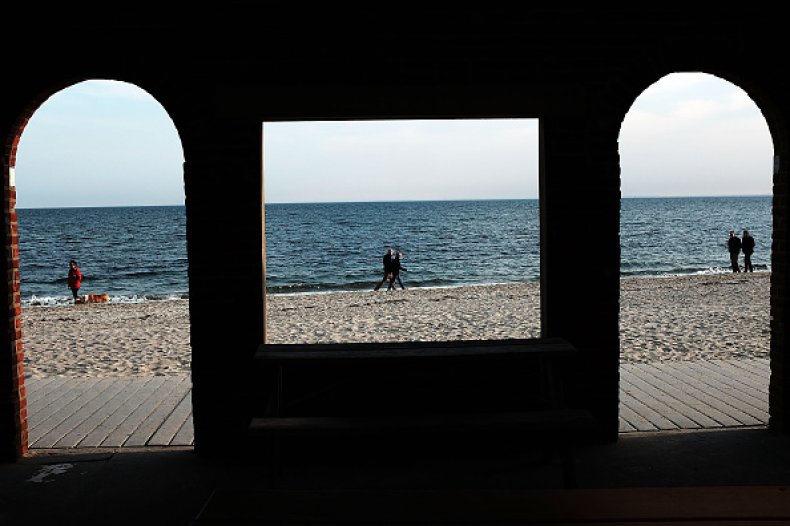 In a Thursday night email sent to parents whose children attend school in the local district, Westport Schools Superintendent Thomas Scarice said he was informed of the "untimely and tragic loss of one of our parents and her beloved daughter."
"There are no words that could console the sense of sorrow we feel by this unspeakable tragedy," Scarice wrote. "We want to express our deepest condolences to all those impacted by this heartbreaking loss."
He said Coleytown Elementary School and Stepping Stones Preschool would be closed Friday for normal activities, but remain open for parents and students seeking mental health services.
"Police, first responders, public school personnel and students have been directly impacted by this devastating event," Westport First Selectman Jim Marpe said in a Friday statement. "The entire community shares in their grief and sadness. Westport is a caring community and I know we will come together to support those who need to begin the healing process."
Newsweek reached out to the Westport Police Department for further comment but did not hear back before publication.