Mother of 7-year-old Girl Raped by Man With Metal Water Pipe Speaks Out: 'He Should Be Hanged'
Police in India have arrested and charged a man with the horrific rape of a seven-year-old girl whose mother has spoken of the trauma of the attack.
The girl in eastern New Delhi was reportedly lured to a landfill site by her neighbor who offered her chocolate and 10 rupees, the Indian Express reported.
Police said that the man used a metal pipe, leaving the victim bleeding profusely. When she returned home, she was rushed to hospital where she underwent emergency surgery.
She is now in a critical condition at a New Delhi hospital after surgery. Doctors expect her to recover physically.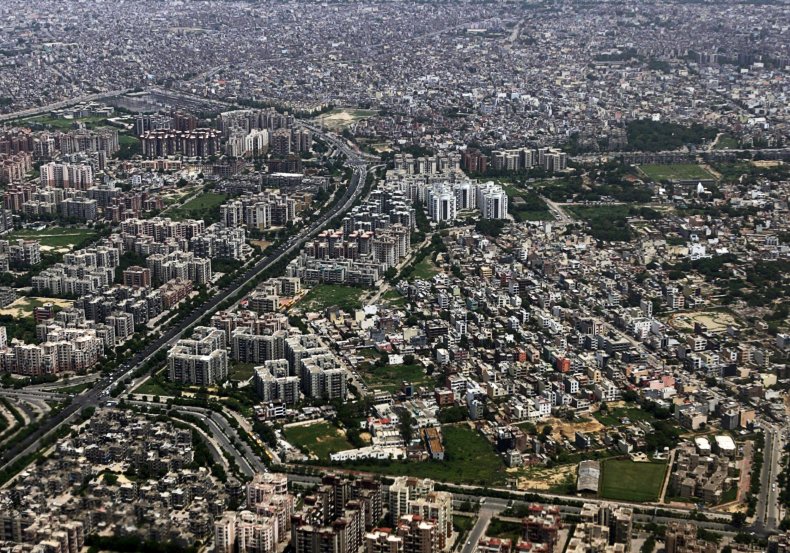 The girl's mother, who is unnamed as rape victims cannot be identified, told CNN that the man had wrapped a hose around her daughter's neck after the rape and she was left holding her stomach in pain.
The girl's mother told CNN: "When I saw her blood, there was no strength left in my body. I felt that there is no life in my body and there is no ground below my feet. He should be hanged. Life imprisonment is too small a punishment. It is nothing compared to what he has done."
Chairwoman of the Delhi Commission for Women, Swati Maliwal tweeted: "Cannot describe the pain the little girl was experiencing. Already malnourished, she has a long struggle ahead.
"We are going to support her in her legal fight to ensure death penalty to her culprits. Will file compensation application & shall make all efforts to rehabilitate her."
Delhi police said a 21-year-old has been arrested in connection with the rape. The attacker, described as a ragpicker, has confessed to the crime and had been under the influence of alcohol.
The suspect's wife, who is pregnant, said, "We used to argue over his alcoholism, but I can't believe he would do this. Police should bring justice to the girl," the Indian Express reported.
In April, India introduced the death penalty for the rape of a minor or involvement in a gang rape as the country's authorities have been struggling with how to deal with the scourge of violent attacks against females.
On Wednesday, a 12-year-old girl died after she was raped along with another girl in at a secluded place in Hinjewadi, Maharashtra, the Times of India reported.
In January, an eight-year-old Muslim girl was kidnapped, raped and strangled in the Himalayan district of Kathua, which sparked public anger.
In the state of Jharkand, a 16-year-old girl was raped and burnt to death in a shocking crime which 20 men were accused of carrying out. In May, Police announced they had arrested a primary suspect in the crime, one of the 20 accused.