Mother Accused of Killing Sick Daughter in Florida Hospital Bed
A Florida woman has been arrested on charges that she killed her teen daughter who was sick in the hospital, according to the Pensacola Police Department (PPD).
Jessica Bortle, 34, of Bonifay, was arrested Saturday and charged with the negligent manslaughter of her 14-year-old daughter, Jasmine Singletary, who police say was in the hospital being treated for an infection. However, Singletary's cause of death was sudden "massive injuries" to the ribs and liver.
While at Ascension Sacred Heart Hospital, Singletary lost consciousness and stopped breathing. This was unexpected, according to police documents emailed to Newsweek, and reportedly not related to her infection treatment. Despite receiving immediate life-saving treatment from hospital staff, the child did not regain consciousness and died.
Police documents say that at the time Singletary lost consciousness, her mother was in the room, as well as the child's grandmother. No one else was reportedly in the room.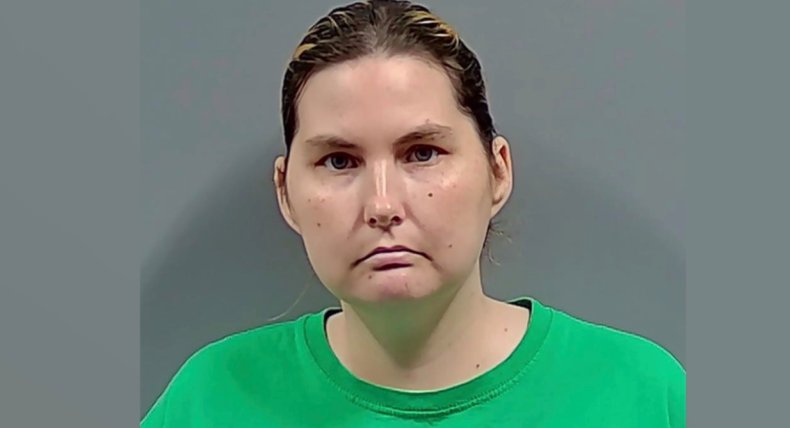 Singletary was admitted to the hospital on July 8 and died on July 13. On July 21, an autopsy conducted by the Pensacola Medical Examiner's Office found evidence of "massive injuries" to the child's ribs and liver. These injuries were not present when she was admitted to the hospital five days before her death.
Police have denied requests to speak on how exactly they believe those injuries were inflicted. However, they have stated that after questioning Bortle, they believe the child's mother caused them.
The medical examiner also indicated that the injuries were "so severe" they would have killed Singletary within minutes after she received them. The examiner said they would have occurred while she was confined to her bed, while allegedly only the mother and grandmother were present in the room.
So far, Singletary's grandmother has not been charged with any crime. It is not clear if she is a person of interest in the case.
Singletary was referred to as a "special needs" child in the Pensacola Police press release, as she had been diagnosed with a "neuromuscular disorder."
"Our goal is to continue to work closely with the State Attorney's Office in the prosecution of this case," said a spokesperson for the PPD. "The Pensacola Police Department extends its deepest sympathies to the family of Jasmine Singletary."
On Monday, Bortle was booked into the Escambia County Jail where she remains without bond as of Tuesday. Her first court appearance is set for August 24.