Authorities in New Jersey have arrested a 26-year-old New Jersey mother who they believe stabbed her infant daughter to death.
The Salem County Prosector's Office announced Saturday that police responded to a 911 call at a residence in Penns Grove, New Jersey on Friday night. When investigators arrived at the scene they say they found Kristhie Alcazar, 26, "arguing with another person and the body of a deceased infant with visible stab wounds to the chest."
"Multiple knives and additional evidence were recovered at the scene," the prosecutor's office wrote in a description of the arrest posted on Facebook.
The prosecutor's office said that the cause of death for Alcazar's infant was homicide "as a result of multiple stab wounds to the chest area."
"No other persons were injured. The father of the infant was not at the residence at the time of the incident," the office added.
Alcazar has been charged with murder, prosecutors say.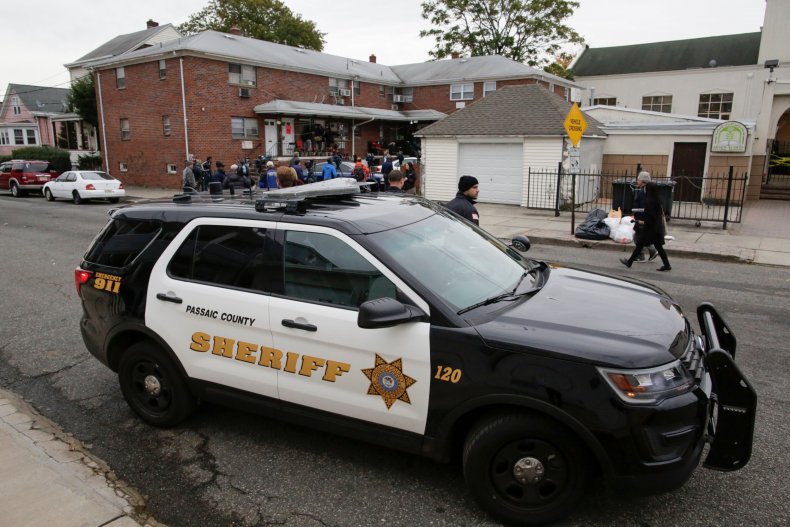 Alcazar's neighbors said they were shocked following the news of her arrest.
"It happened in my community. It happened right next to my house," neighbor Arthur Edge told Philadelphia news station WPVI.
"When I first came out they were putting the lady in handcuffs. They were putting her in the car," another neighbor, who declined to be identified, told CBS Philadelphia.
"She seemed like such a good mom, but they said she had post-partum and I have no idea what that's like so I can't judge," the neighbor added.
Other reported killings have occurred at the apartment complex where the infant was allegedly killed, according to NJ.com.
The news outlet reported that in 2019, a man was shot in the face and killed at the Penns Grove Gardens apartments when he tried to intervene during an argument over stolen money.
In 2020, a man killed his wife and two children at a home in the complex, NJ.com noted. The wife's family members have filed suit against the apartment owners, alleging that the woman had asked the owners to change the lock on the apartment so that her estranged husband couldn't get in, but that the request was denied.
In a separate incident last month, a woman in Minnesota was accused of stabbing her 3-month-old son to death, wrapping him in a garbage bag, and discarding him in a dumpster outside.
The woman was charged with second-degree murder and could face up to up to 40 years in prison