Mother Accused of Attacking Child With Scissors, Claims to Have Done It for 'Satan'
A woman has been arrested and stands accused of assaulting her eight-year-old son with a pair of scissors, according to KUTV, and claimed to have done it for "Satan" among other reasons.
The alleged incident began at a Motel 6 located in St. George, Utah, on Thursday around 9 p.m. The motel's staff told police that they noticed the young boy running in a nearby alley, shouting that his mother, Megan Michelle Stewart, was attempting to "suffocate him."
Stewart was close behind him. After speaking with the staff members, both mother and son returned to their room.
Around two hours later, a housekeeper told management that they had seen the boy outside of the room talking about how his mother was trying to "kill him."
Returning to the room later, the housekeeper found the eight-year-old laying on a bed with "multiple neck lacerations," with blood said to be all over.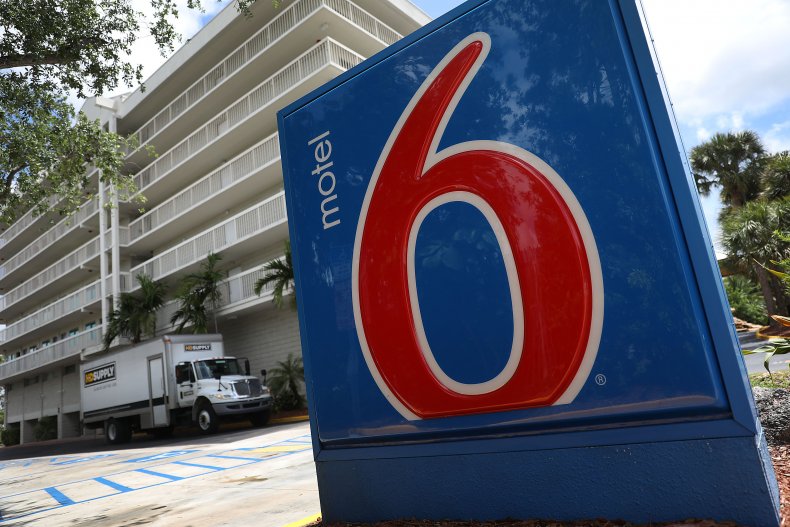 His mother later admitted that she had attempted to stab him in the neck with a pair of scissors.
The boy was "immediately" taken to a nearby hospital to receive surgical treatment for his "potentially life threatening injuries," according to police. He is expected to survive the ordeal.
Police arrested Stewart shortly after being called to the scene, having found her attempting to flee the motel property.
According to a police report on the incident, Stewart told officers that she had been "high" during the incident, though it is unknown what substance she may have been using. Furthermore, she claimed to have carried out the attack on her son for "Satan" as well as "Mother Mary."
She was booked at the Washington County jail on charges of child abuse, attempted murder, and violation of a protective order.
At the time of the incident, Stewart had an active warrant in Washington County for a domestic violence charge. She was also on probation for driving under the influence and had a protective order against her from the state of Colorado, listing her son as one of the protected individuals.
According to an official statement released on Facebook the day of the incident, the St. George Police Dpartment said that it would not be releasing any additional information that might impede the ongoing investigation into the case.
"We appreciate the efforts and response by the St. George Fire Department and Gold Cross Abulance for their swift response and assistance," the statement read.
Newsweek has reached out to the St. George Police Department for a comment or update on this case.