Mother Allegedly Shoots Son After He Pulls Out Samurai Sword During Argument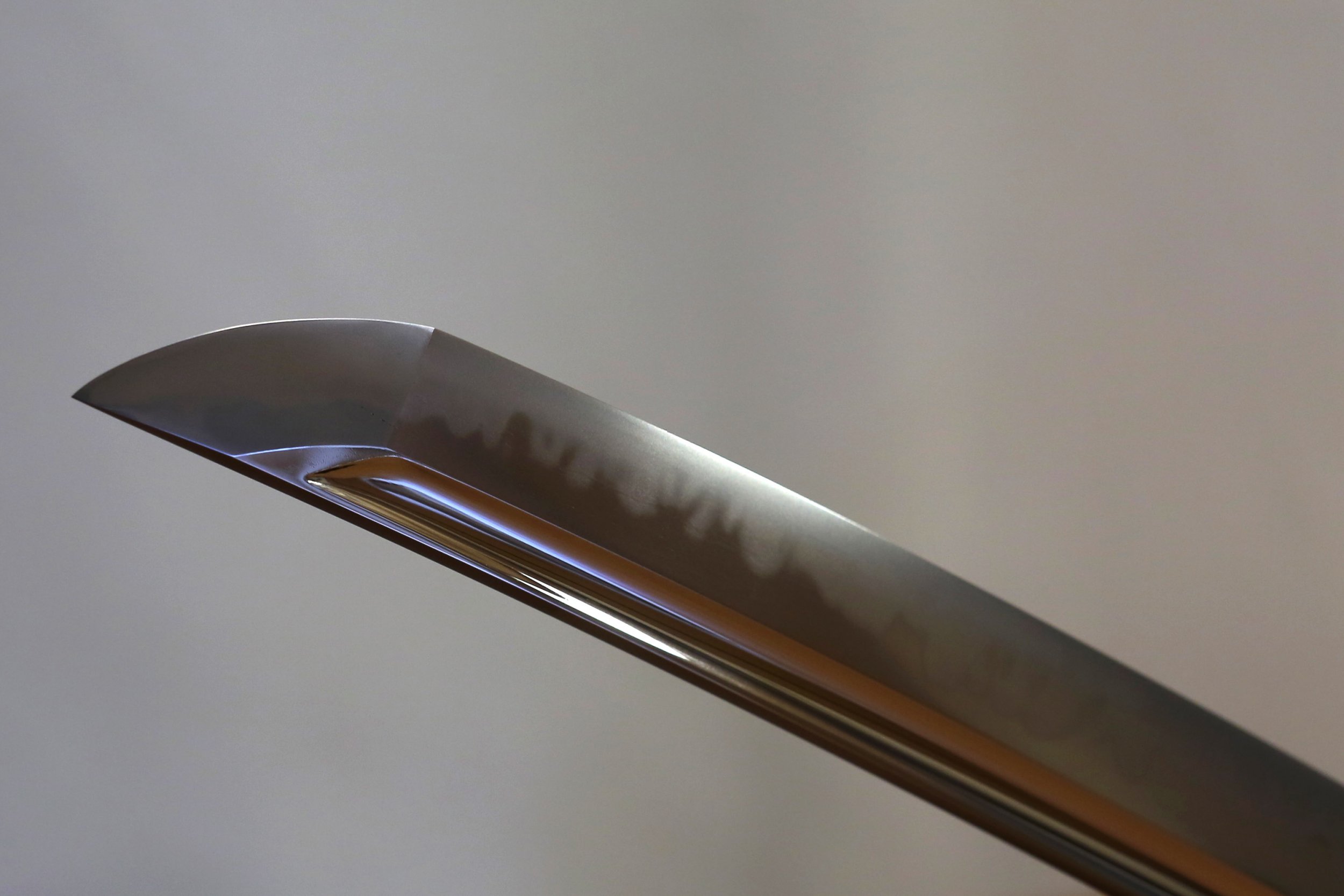 People say to never bring a knife to a gunfight and it appears the same can be said for a Samurai sword.
On Monday afternoon, shortly before 5 p.m. EST, a woman and her 21-year-old son got into an altercation inside of a Fort Worth, Texas, home. The Fort Worth Police Department told the Fort Worth Star-Telegram that during the argument, the son pulled out a Samurai sword.
After the son brandished the weapon, the mother shot him in the leg, according to Fort Worth Police Officer Jimmy Pollozani. Officers were called to the scene and launched an investigation, but after speaking with the mother, Pollozani said it's likely she won't face charges.
"At this point, the mom was just defending herself and will probably not be arrested," Pollozani said at the time. "She is still on [the] scene being interviewed."
The son, whose name has not been released by the police department, was transported to John Peter Smith Hospital in Fort Worth, MedStar spokesman Matt Zavadsky told the Dallas Morning News. Zavadsky said that he only sustained minor injuries. Newsweek reached out to the Fort Worth Police Department but did not receive a response in time for publication.
The shooting occurred across from the Jean McClunt Middle School, which serves more than 900 students in grades six through eight, according to the school's website.
Samurai swords, also referred to as katana swords, were famously used by Japan's Samurai, a military caste in feudal Japan. Although Japan's military no longer uses Samurai swords, instead opting for more modern weapons, the swords are still produced and purchased today.
This isn't the first time an argument between a mother and a son ended with one of them in the hospital being treated for a gunshot wound.
In October, a Philadelphia woman and her 15-year-old son allegedly got into an argument inside their home. During the altercation, the woman, identified as Rhonda Alvin, 38, allegedly shot and wounded the 15-year-old, according to the Philadelphia Inquirer.
Police officers were called to the scene, where the teenager told them that his mother shot him in the leg. He was transported to Einstein Medical Center in Philadelphia in stable condition. Alvin remained at the scene and was arrested by responding officers. Two firearms were recovered from the scene and the Philadelphia Inquirer reported that Alvin had a license to carry both.
Following the shooting, Alvin was charged with aggravated assault, endangering the welfare of a minor, simple assault, and related offenses, police officers told the Philadelphia Inquirer.
In Monday's shooting incident, it's unclear at this time what type of firearm was used during the altercation or who was the owner of it.