Mother and Daughter Hit by Atlanta Train After Man 'Pushed' One Onto Tracks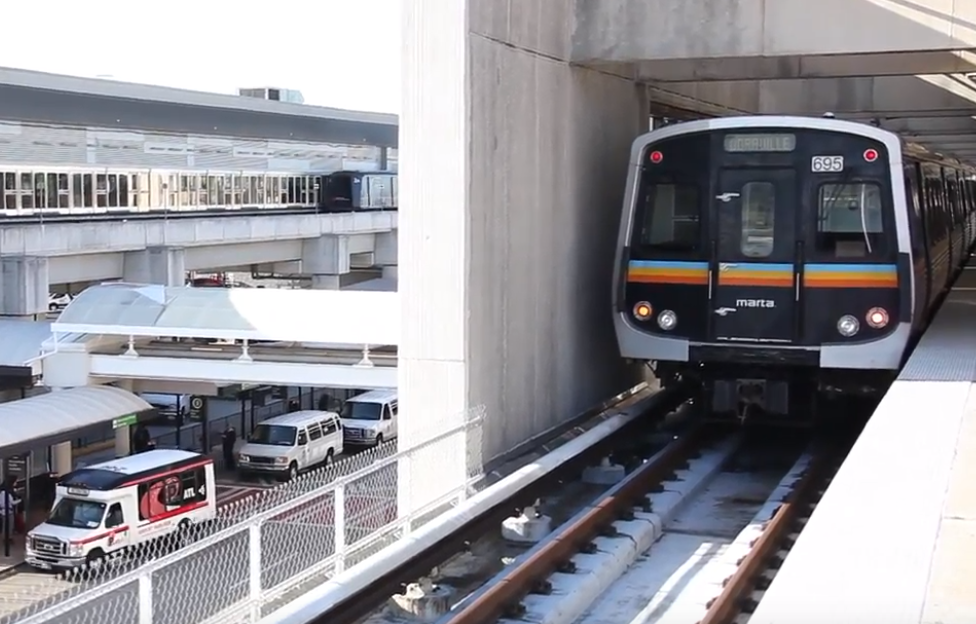 Police in Atlanta are investigating after two women—believed to be mother and daughter—were hit by a midtown station train on Sunday afternoon. Reports suggest that one of the women was pushed by a man, while the other had attempted to rescue her.
Metropolitan Atlanta Rapid Transit Authority (MARTA) police said in a short statement that a 28-year-old suspect had been taken into custody and that charges were pending.
Sources from the scene told WSB-TV that a man had pushed one woman onto the tracks. "The train was coming too fast, it tried to stop but it couldn't," eyewitness Aiesha Bowden said.
Sources told the channel that it appeared the two women were a mother and daughter, but police have yet to confirm the names of the victims. One woman, 27, was in surgery on Sunday and the other, aged 58, was in a stable condition. The two victims were "conscious and alert when transported to the hospital," MARTA police said in a statement posted to Facebook.
Service on the city rail network has since resumed as normal.
According to the Atlanta Journal-Constitution, it took half an hour to free the women. Initially, the line was shut down. Passengers were transported by buses for approximately two hours.
Dwight Mack, another witness to the incident on Sunday, told WSB-TV: "I got off the train and I looked down and saw a girl's legs on the tracks. I just hope that she is okay." Local police said there is CCTV footage of the incident but that it was not being released at this time.
It remains an ongoing investigation, MARTA law enforcement officials stressed.
A MARTA spokesperson told media outlet FOX 5: "One person was allegedly pushed wayside at Midtown Station late this afternoon and two people possibly made contact with a train." The full identities of the two victims and the alleged culprit remain unknown at the time of writing.
MARTA police did not immediately respond to a request for comment.
Mother and Daughter Hit by Atlanta Train After Man 'Pushed' One Onto Tracks | U.S.