Kentucky Girl, 4, Tests Positive for Cocaine After She Wouldn't Wake up From Nap at School, 2-year-old Brother Also Positive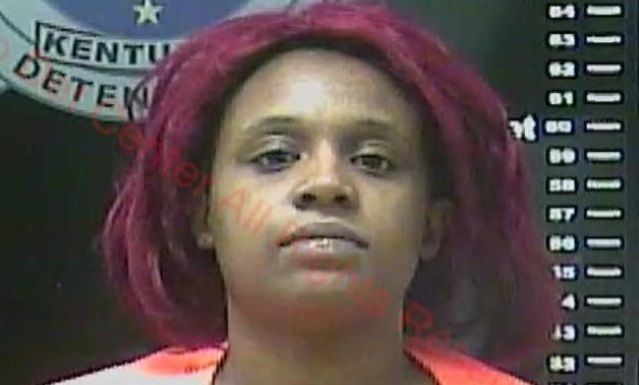 A Kentucky mother has been arrested after her 4-year-old daughter, who became unresponsive at school, tested positive for cocaine.
Anniquta Wright, 31, from Winchester, was charged with criminal child abuse following the incident.
The girl was taken to the Clark Regional Medical Center after she didn't wake up from a school nap time. Winchester Police were then called to the center, Fox News reported.
While receiving medical treatment, tests showed that the girl had cocaine in her system.
"We don't think anyone gave it to her intentionally," Winchester Police Captain James Hall told the Winchester Sun.
Wright allegedly told police that she allowed a friend to "sell cocaine and crack cocaine at her residence while the kids were there," according to The Lexington-Herald Ledger.
"Wright admitted that the kids would even sit at the table with the friend," police added in a citation.
The friend is alleged to have stayed at Wright's Winchester home until around 3 a.m. on the morning her daughter became unresponsive.
According to WKYT, Wright's 2-year-old son also tested positive for cocaine, although a third child living at the home was negative.
Police conducted a search of the home, but no illegal drugs were found.
Wright is currently being held in the Clark County Detention Center on a $25,000 cash bond after being charged with two counts of first-degree criminal child abuse, according to court records. She also faces charges of being a fugitive from another state.
Last month, the Kentucky State Police unveiled a new designed to raise awareness of the dangers of drugs in school clubs and other community organizations.
The mobile trailer, which has an exhibit inside, will be on display across the state thanks to a $92,000 grant from the Kentucky Office of Drug Control Policy, reported KFVS 12.
"This innovative exhibit is designed to raise awareness on many levels-addiction, detection, recognition, treatment and, we hope, prevention," Lieutenant Colonel Jeremy Slinker, Director of the KSP Operations Division, said in a statement. "This exhibit is an excellent vehicle for initiating conversations about drugs among young people and adults."
Sergeant Josh Lawson, Commander of the KSP Public Affairs Branch, added: "Sometimes, adults are uncomfortable talking to children about drugs and other harmful behaviors. This display acts as a useful educational resource to start this vital two-way communication process between young people and adults."