Mother Charged in the Death of Her Newborn, Which Was Found Abandoned in Trashcan in Winter
Authorities in California arrested a mother Monday on suspicion of killing her newborn by abandoning it in a trashcan, police said.
The infant was found by deputies in Perris, California, back in late January. An autopsy performed at the time found that the child had been alive at the time of birth, ruling out a stillbirth. It was also determined that it had been alive prior to being left in the trash.
A nine-month investigation ensued as authorities in Riverside County, California, attempted to locate the parents of the child. An alert was put out, urging anyone in the community who knew of a newborn baby that had disappeared to come forward.
Both parents were eventually identified, leading to the arrest of 31-year-old Brittany Peevyhouse on Monday, according to NBC Los Angeles. She is currently being held in Riverside County Jail and is being charged with murder. Details about the father have not been released to the public at this time.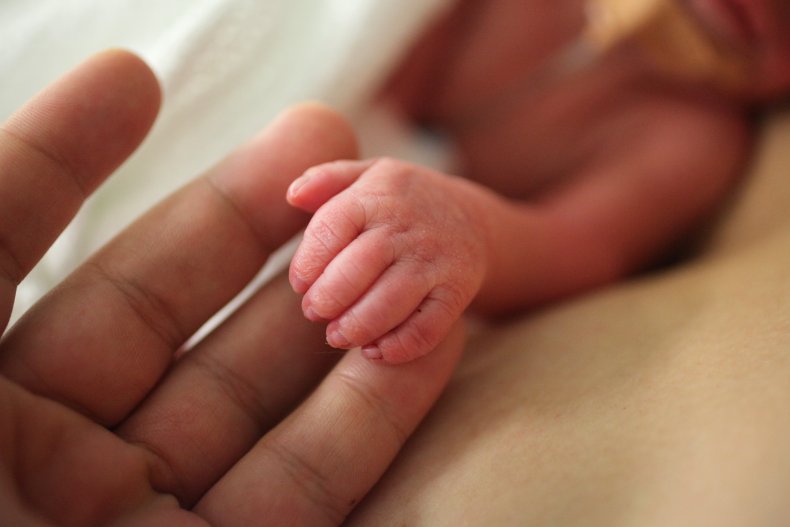 The sheriff's office has not discussed what lead to the determination that Peevyhouse was the infant's mother. They have also not released information about the child's exact age at the time of death, nor the newborn's gender.
Back in January, authorities initially found the dead infant after responding to a call about a body being found in the trash. It is unknown at this time who might have made that call. The trashcan was on the 1700 block of Goetz Road in Perris. This area is near the Perris Valley Airport and an apartment complex. The body was discovered in the winter, but AccuWeather data shows the specific day, January 22, was unseasonably warm.
California possesses what is known as the Safe Haven Law or Newborn Abandonment Law. This law allows the parents of a newborn to surrender the child at any hospital, fire station, or otherwise designated "Safe Haven" location within three days of its birth without fear of arrest or prosecution. The infant must, however, not have been hurt or abused in any way.
Another case of child abandonment recently played out in Harris County, Texas, when the skeletal remains of a 9-year-old boy were found in a basement where three other children were found alone. It was later determined that the three other children, ages 15, 10, and 7 were the dead boy's siblings and had been living in the house with their dead brother for around a year. The oldest sibling appeared to have been caring for the others.
The mother of the children and her boyfriend were eventually located and interviewed by police. The oldest sibling said that they had not been present at the home for several months.