FBI agents say they interviewed suspected FedEx shooter Brandon Scott Hole last year after his mother expressed concern he might try to commit "suicide by cop."
The bureau announced Friday that agents seized a pump-action shotgun from Hole's home last year after his mother called law enforcement with a warning that her son might threaten police in order to provoke a deadly shootout. But despite his mother's cautionary "suicide by cop" call, agents did not charge the then-18-year-old Indianapolis man because "no criminal violation was found" during the FBI's threat assessment. Prosecutors on Monday said Hole never had a "red flag" hearing even after his mom's warning of the suicide risk.
Additionally, the bureau said they detected "no racially motivated violent extremism," a term the FBI uses to asses whether an individual is likely to commit a hate crime in the near future.
Hole, a former FedEx employee at the Indianapolis airport location, never received the shotgun back from authorities but police this week said he legally purchased the assault rifle used in the deadly attack some time after the FBI assessment.
Hole, who allegedly committed suicide at the scene of the shooting, is accused of killing eight people in the country's latest mass shooting.
For additional reporting on this story, read more from the Associated Press below.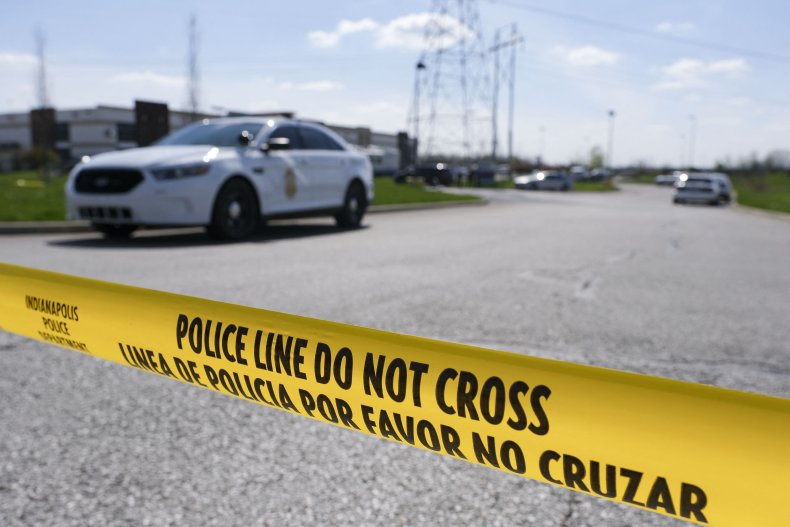 Coroners released the names of the victims late Friday, a little less than 24 hours after the latest mass shooting to rock the U.S. Four of them were members of Indianapolis' Sikh community. The attack was another blow to the Asian American community a month after six people of Asian descent were killed in a mass shooting in the Atlanta area and amid ongoing attacks against Asian Americans during the coronavirus pandemic.
The Marion County Coroner's office identified the dead as Matthew R. Alexander, 32; Samaria Blackwell, 19; Amarjeet Johal, 66; Jaswinder Kaur, 64; Jaswinder Singh, 68; Amarjit Sekhon, 48; Karli Smith, 19; and John Weisert, 74.
State and local lawmakers in Indiana condemned the deadly mass shooting but stopped short of pushing for any tangible gun control measures, instead focusing on access to mental health care.
"We know that we have a Hoosier family who cried out for help, knowing they had a child who required mental health treatment. We know we have members of our law enforcement community who, for a period of time, responded to that call for help. And we know that in the end, that wasn't enough," Indiana GOP Senator Todd Young told The Associated Press.
Hole began firing randomly at people in the parking lot of the FedEx facility late Thursday, killing four, before entering the building, fatally shooting four more people and then turning the gun on himself, Indianapolis Metropolitan Police Department Deputy Chief Craig McCartt said during a news conference Friday.