Mother of British Soldier Killed in Iraq 'Delighted' at Chilcot Report Findings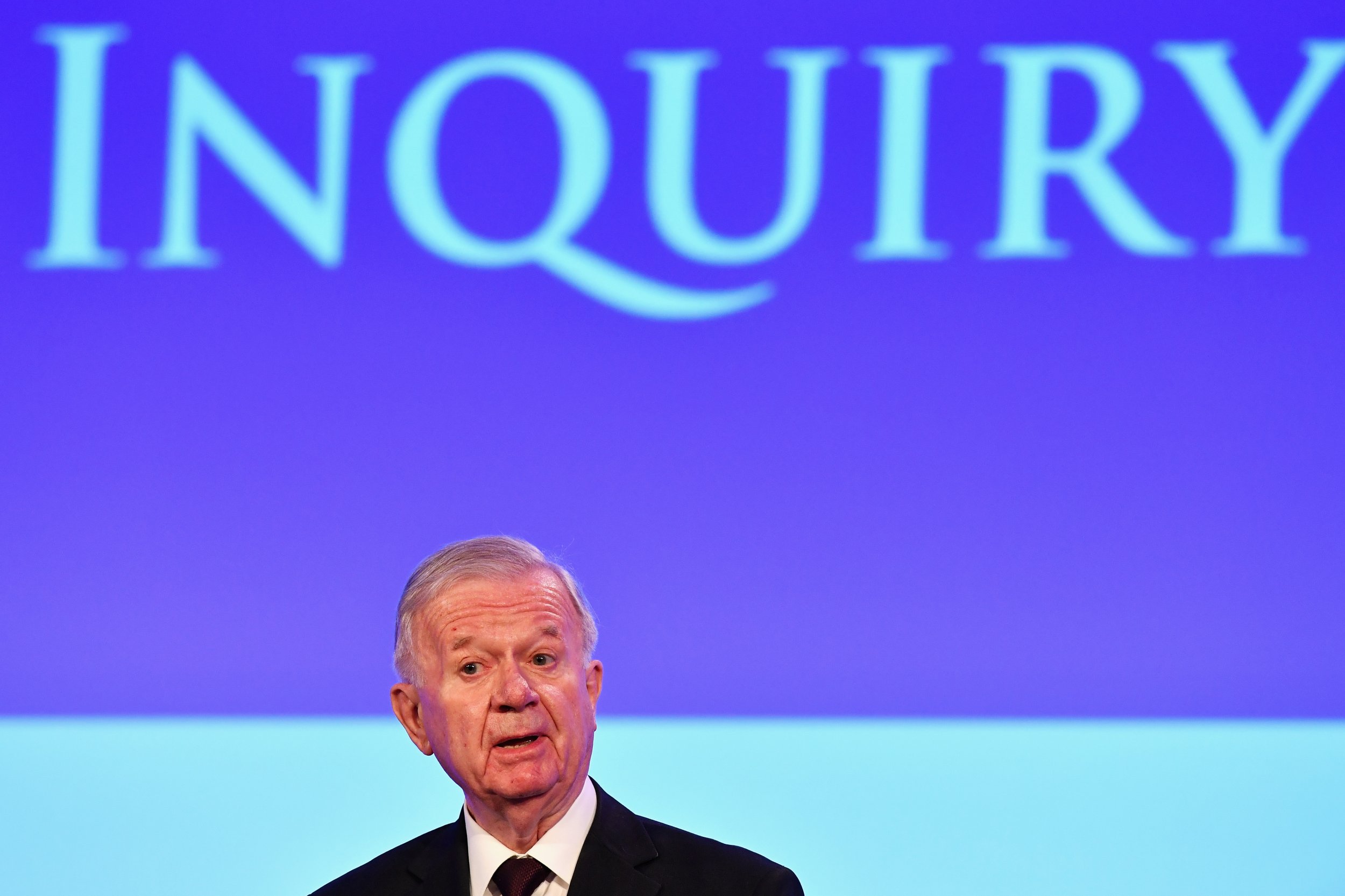 The mother of a British soldier who was killed in a mob attack on a police station during the Iraq war has expressed her delight at the findings of the Chilcot report and reiterated suggestions that legal action could be taken against former British Prime Minister Tony Blair.
Sandra Hyde, speaking to Newsweek after the report's release, lost her 23-year-old son Lance Corporal Ben Hyde in the infamous prison station attack in Majar al-Kabir in southern Iraq. A 400-strong mob stormed the position of Ben and five colleagues in June 2003, before beating and shooting all of them dead.
The inquiry, which has taken seven years to complete and consists of 2.6 million words, found that Blair's Labour government had given evidence on Saddam Hussein's weapons of mass destruction (WMDs), the core reason for invading Iraq, "with a certainty that was not justified."
It found that the invasion was initiated before all of the peaceful options had been exhausted and that it had been executed with "wholly inadequate" planning and based on "flawed intelligence and assessments" that were "not challenged" enough.
"I'm delighted really. I'm pleased that Tony Blair has got what he deserves. I'm delighted, I really am," the 62-year-old says. "I thought it would be a complete whitewash but it wasn't. We'll read [the report] and see what we have to do from there."
She continued: "I thought [Chilcot] was very thorough. The wait has been worth it. Stuff you, Tony Blair. We have known from the word go that we were taken to war on a pack of lies and he stood there with an arrogant look on his face and tried to make out that it wasn't."
Between 2003 and 2009, 179 British personnel lost their lives in the Iraq war, in addition to hundreds of thousands of Iraqis, and British families of those killed have called for legal action over Blair's decision to invade Iraq. Sandra, who set up a trust in Ben's honor with her husband John, says that "it looks likely" when asked if legal action against Blair from victims' families will be forthcoming after the report's release.
John and Sandra's hometown of Northallerton in North Yorkshire has remembered Ben with a street named after him, but she says that nothing will change the loss of their only child that they allowed to enter the military so that he could leave Yorkshire to "see the world" and make the most of the opportunities the military had presented to him.
"As far as I'm concerned, Tony Blair should be dead. Tony Blair killed my son. He took everything from me. He was my only child," she says. "If I had a gun in my hand and Tony Blair were stood in front of me, I'd do exactly the same to him. I've lost everything. There'll never be closure."
The former British leader responded immediately after the report's release, saying that he would take responsibility for Iraq "mistakes" but that the decision to invade the country was taken "in good faith." He said that the report should put to bed "allegations of bad faith, lies or deceit" and that it found "no falsification or improper use of intelligence." He reiterated that he still believed "it was better to remove Saddam Hussein."
What is clear as Ms. Hyde recounts the last exchange with her son before his death is that whatever Blair says, no words will bring comfort to a family torn apart by a decision to invade Iraq.
"I will never forget, he was at home and said that he could get called back at any minute, that 'they think we're going to war,'" she says, in reference to Ben's base in Colchester, where all six British servicemen killed in the mob attack were stationed.
"When he got the phone call to say, 'Get yourself back to Colchester you're going tomorrow,' he stood at the end of our drive, and he turned to me and said 'Don't worry Mum, I'll be back,'" she says with a crack in her voice. "That's the last thing he said. Thanks Tony, he never did come back."