Mother Calls Out Delta for Only Offering Male or Female Option During Booking Process
A mother slammed Delta Airlines in a Twitter thread where she explained that she was unable to purchase an airline ticket for her nonbinary adult child because of a lack of gender options during the booking process.
Dawn Henry, 52, who goes by Aurora Dawn on Twitter, tagged Delta Airlines in a Twitter thread about her frustrations on January 6.
In the tweets, Henry claimed that Delta "discriminates against nonbinary individuals" regardless if they have state-issued identification that has "X" listed for the gender.
She explained that when she was trying to purchase a plane ticket as a gift for her nonbinary adult child, the only two gender options for online reservations on the Delta and Alaska Air websites were male and female.
She said in the thread that the TSA told her to call the airline and have them add the "X" by hand during booking. But Henry said that when she called Delta, the representative said they were unable to change the gender on the ticket.
She explained that the representative "was determined to help" but that after 30 minutes on hold, the rep said that she was told it doesn't matter what the ID says, it is based on the birth certificate.
In the thread, Henry said she told the representative that the birth certificate also said X and she was put on hold again before a different representative picked up the phone. The representative explained to her that the system only uses male or female.
"But as it stands, at least with @Delta, #nonbinary people are not allowed to fly," Henry tweeted. "The supervisor said that's not true. But when a policy makes it impossible to buy a ticket that will comport with TSA guidelines, the result is the same. And that's discrimination."
This comes after Delta and other major airlines announced in 2019 that they would offer new gender options for non-binary passengers. Alaska Airlines and American Airlines also said they were working to offer new gender options through their systems.
Instead, these airlines said they would implement a new "undisclosed" or "unspecified" option for people who do not identify as male or female.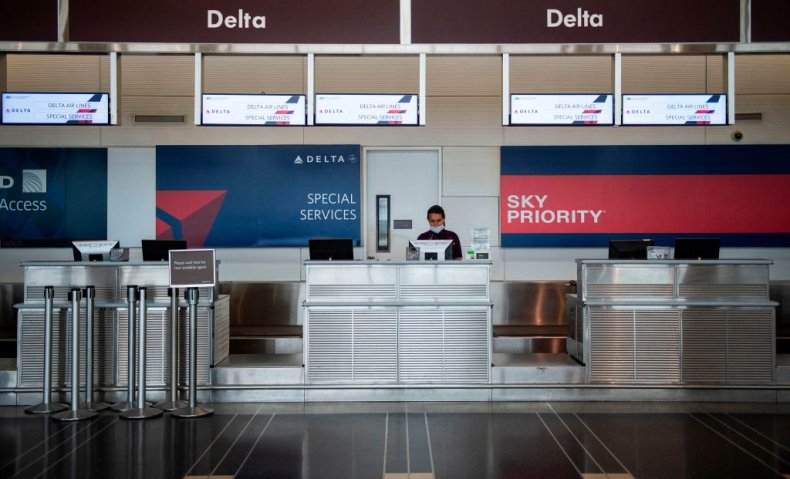 But a company spokesperson from Delta told Newsweek it has taken longer than expected to implement the gender options through their systems because it requires involvement from many various departments.
"I am committed to fixing this, not just for my child, but for everyone who holds legal ID with an X gender marker," Henry told NBC News. "My hope is that pressure on the airlines [not just Delta, but the others that have not updated their systems] will get this done."
A spokesperson from Delta Airlines told Newsweek that they are working on fixing this issue and confirmed that a nonbinary option will be made available through their system this year.
"Delta Air Lines is a proud, long-time supporter of the LGBTQ+ community and we understand that being seen and acknowledged is part of having an equitable travel experience," the statement read. "While we quickly shifted focus due to COVID in early 2020 to helping customers navigate the rapidly changing environment and government regulations, we are back on track to be able to offer a non-binary gender option in our booking systems in 2022."
Henry told NBC she is not taking legal action against Delta but that she hopes this will ensure that airlines make the appropriate changes to add inclusive language to their systems.
Newsweek reached out to Dawn Henry for comment.