Mother Changes Son's Name After Tattoo Spelling Error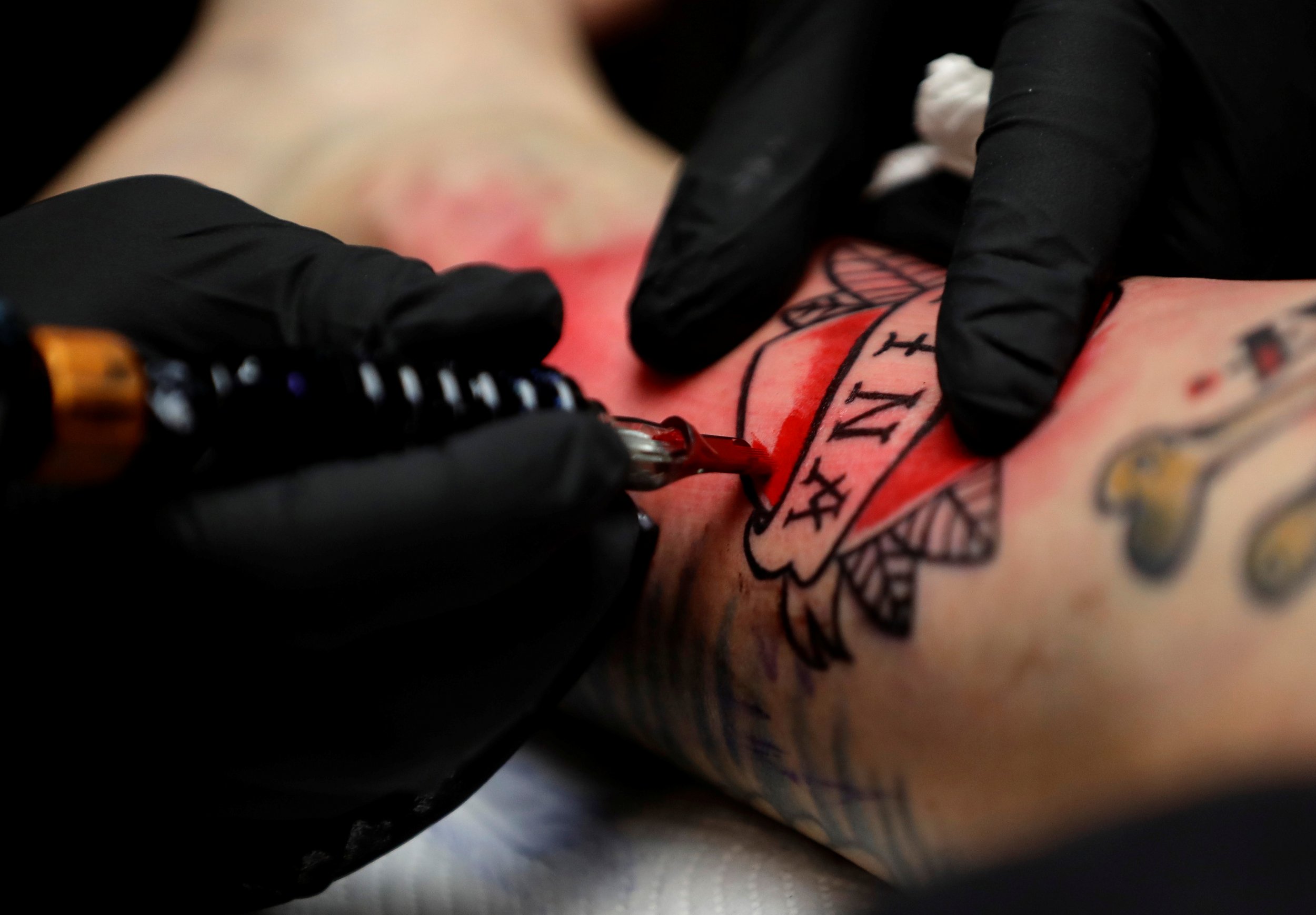 A Swedish mother was in dire need of a quick fix when a tattoo artist misspelt her son's name on her arm—so she decided to just rename him.
Johanna Giselhäll Sandström, 30, wanted to honor her two children Nova and Kevin by permanently etching their names onto her skin three years ago, but the artist accidentally tattooed "Kelvin" instead.
According to Blekinge Läns Tidning, Sandström thought she was going to faint when she left the tattoo studio and realized the mistake. "[My] heart stopped," she said. "I said I wanted the names of my children tattooed on me and I gave the artist their names. The artist drew the design and didn't ask anything about the spelling, so I didn't give it any more thought."
When she returned to the parlor, the artist simply laughed and offered her a refund but said there was nothing he could do to correct the error, reported The Local. Sandström said she researched tattoo removals and considered it but decided to just take the easy way out and rename the boy, who was nearly two-years-old at the time of the incident.
Sandström and her husband legally changed Kevin's name and have been happy with their decision ever since. The mother-of-two said the name is unique and claims "no one else" has it. Kelvin, who is now five, has also grown fond of the new name.
"I had never heard the name 'Kelvin' before. There isn't anyone who names their kid Kelvin. So, when I thought more about it, I realized that no one else has this name. It became unique. Now we think it is better than Kevin," she said.
Sandström added: "He wasn't so old [at the time of the tattoo] so he didn't think about it."
Since then, the pair have had another daughter, Freya, and Sandström wants to add her name to the tribute on her arm. However, she vows never to make the same mistake again, despite the first one turning out fine.
"I'm going to write it down on a piece of paper and check it over 10,000 times," she said.