Mother Charged After 7-Year-Old Boy Shoots Himself With Gun He Found Under Couch
A mother in Akron, Ohio, was arrested and charged on Sunday after her 7-year-old son accidentally shot himself with a gun he discovered under a couch.
According to WEWS-TV in Cleveland, officers with the Akron Police Department responded to a home near the 700 block of Clay Street at around 8:50 p.m. local time on Sunday following reports of a shooting involving a child.
After arriving to the residence located on the 700 block of Clay Street, Akron Police Officers discovered a 7-year-old boy, who suffered gunshot wounds to his hand and leg.
WEWS-TV reported that after police discovered the injured child, his mother informed police that the boy shot himself with a gun that she accidentally left underneath a couch in her home. The 7-year-old boy was transported to the Akron Children's Hospital shortly after the incident with what was considered to be non–life threatening injuries.
The mother was identified by police as 42-year-old Deatrice Woodall.
According to WEWS-TV, after Woodall admitted to leaving the gun under the couch, police conducted a search and discovered a gun, as well as drugs, suspected as methamphetamines, cash and a digital scale.
Shortly after the arrest, police charged Woodall with endangering children, weapons under disability, trafficking in drugs, possession of drugs, possession of marijuana and drug paraphernalia, according to WEWS-TV.
According to WEWS-TV, police said that the 7-year-old boy and another child were later transferred into the custody of the Summit County Children's Services.
Newsweek reached out to the Akron Police Department for comment but did not receive a response in time for publication.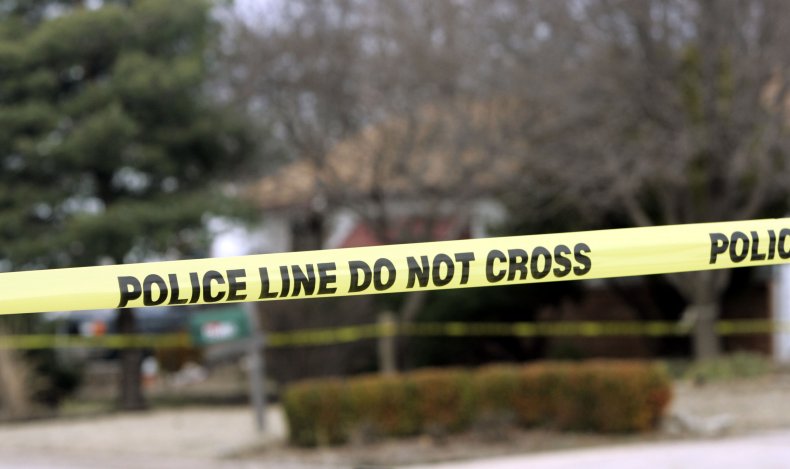 Throughout 2021, more than 250 children aged 11 or below have been injured by a gun, according to reports from the Gun Violence Archive. Data from the Gun Violence Archive also showed that at least 113 children aged 11 and under have been killed by guns since the start of 2021.
A somewhat similar incident recently occurred in Maine, when a 2-year-old boy accidentally shot his parents with a gun he found on their nightstand.
Last week, the Sagadahoc County Sheriff's Office received reports of multiple gunshot wounds at a home in the West Bath neighborhood. There were no fatalities reported in the incident but the boy's 22-year-old mother suffered a gunshot wound to her leg and his 25-year-old father sustained a minor injury on the back side of his head. The 2-year-old child was also injured by the recoil of the gun.
"This situation, while disturbing, could have had an even more tragic ending. We are thankful that the injuries were not more serious," Sagadahoc County Sheriff Joel Merry said according to WGME news in Portland, Maine.