Mother Charged With Stabbing 3-Month-Old Son to Death, Then Discarding Him in a Dumpster
A mother in St. Cloud was charged with allegedly stabbing her 3-month-old son to death, wrapping him in a plastic garbage bag, and then discarding him in a dumpster outside of her apartment building.
Fardoussa Abdillahi, 26, has been charged with second-degree murder Tuesday. She could be sentenced to up to 40 years in prison, KARE 11 reported. Police say they found her child died during a welfare check Sunday.
A man called 911 saying a baby was missing and that the mother, who was identified as Abdillahi, said she killed her baby and threw the body in the dumpster behind the apartment building on the 2000 block of Maine Prairie Road, according to the criminal complaint. The complaint said St. Cloud Police responded to the report of the missing baby around 6:30 a.m.
The complaint reports that the man who called 911, along with other witnesses who know Abdillahi, told officers they tried to find the baby at the apartment building Abdillahi lived alone in with the victim. They said Abdillahi was crying, saying she put the infant in the dumpster. When they failed to find the infant, the witnesses called the police, according to the complaint.
Police officers asked Abdillahi where the baby was when they arrived, the complaint states. The complaint says she then said she put the child's body in a black plastic garbage bag inside a dumpster after she stabbed him.
When authorities found the child, already deceased, they also discovered knives and bedding in the dumpster, WCCO reported. She was arrested after.
She told investigators she stabbed the infant with a kitchen knife, mentioning that she cut his throat. She also thought about "how she was going to get help," according to KARE 11.
Abdillahi is currently being held at Stearns County Jail.
For more reporting from the Associated Press, see below.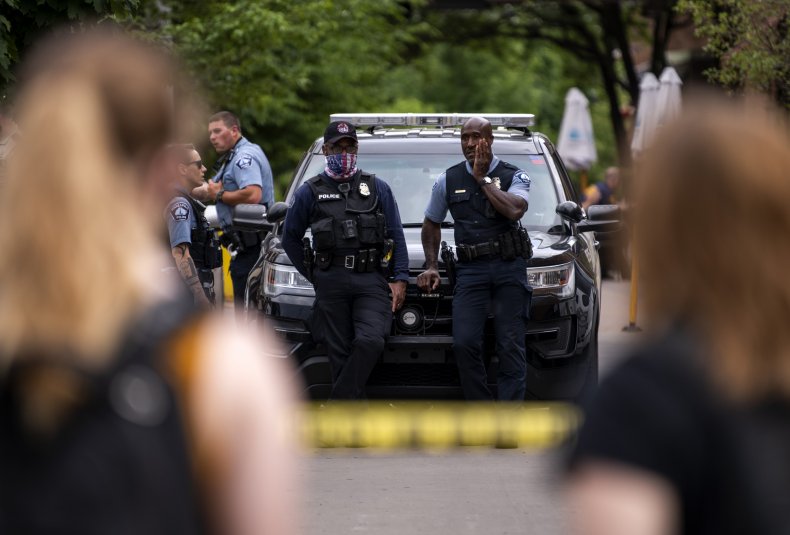 The Midwest Medical Examiner's Office identified sharp force injuries to the child's neck and ruled the manner of death as a homicide.
The death marks the city's fifth homicide this year, setting a new record for the city of 69,000.
Abdillahi told investigators she was experiencing headaches and feelings of worry and fear after the child was born. She was also upset the father was denying the child was his, according to the complaint.
Abdillahi made her first court appearance Tuesday, during which the judge set bail at $2 million without conditions or $1 million with conditions.
Court documents do not list an attorney for Abdillahi.