Mother Claims Waffle House Employees Joked About Grabbing Noose in Viral Video
A mother in Georgia went viral on TikTok after she posted footage alleging employees at a Waffle House of making racist comments toward her and her family.
In the video, which was posted to the app Friday and has received more than 2.5 million views and 31,000 comments, the woman said she was out with her family at a Waffle House in Gainesville, Georgia.
Angelia Tabor-Fells, who goes by @mrlegendmoss on TikTok, filmed herself at the table with her family as they ate their breakfast.
"Look at my family, it's very diverse," she said in the video. "So I'm about to show you a waitress that decided to ask for a noose in front of me and my daughter."
In the video, Tabor-Fells, a local business owner and founder of a non-profit organization in Georgia, said she asked to speak to the manager and he replied saying he had two nooses in his car. She then flipped her camera to show a man walking past carrying a box that blocked his face.
"So I'm pretty daggone sure this is probably the racist place I've ever been," she said as she recorded the Waffle House employees behind the counter. She then requested her ticket to go from another employee.
"Because miss thing over there needs a noose and we the only black people in here," Tabor-Fells said. "And your manager said he got two nooses in his car so we're getting the hell up out of here and I need a number for corporate."
In a public statement, Waffle House said they received the complaint and video and are taking the allegations seriously.
"We do not tolerate harassment or discrimination based on race," the statement said. "We intend to conduct a thorough investigation into all of her allegations, after which we will take appropriate disciplinary action."
Tabor-Fells' attorneys told WSBTV that Waffle House only reached out to her after her video went viral even though she complained about the incident on November 7. According to her attorneys, this is not the first time Waffle House has been accused of racial discrimination.
In 2018, the restaurant chain was accused of four racially motivated incidents in the span of only 12 days. The accusations, some of which were filmed, led to boycotts to force the corporate offices to take action.
Over the past 40 years, Waffle House has been sued at least 10 times for racial discrimination, although the company denies all of the claims.
In a follow-up video, Tabor-Fells said that she and her family have been emotionally affected by the situation.
"To all those who have supported me and my family please read," the on-screen text read over a screenshot of a letter.
"Waffle House has a long history of sweeping racial discrimination and harassment of people of color under the rug," the letter from Tabor-Fells stated. "We are seeking to hold Waffle House and the individual employees accountable for this behavior. I am currently processing what exactly justice means in this situation, and how we, as a society, can genuinely change hearts for racial equality."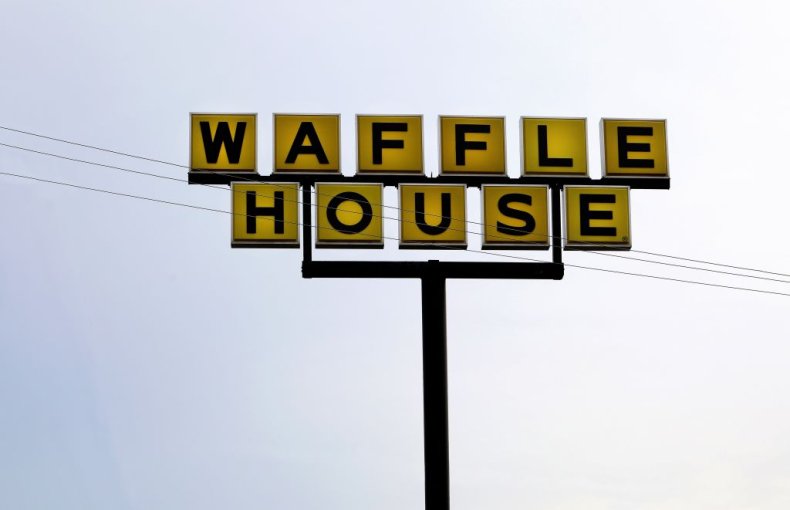 She also wrote that she was grateful for all of the support but that she wants this situation to remain civil.
"Let's have meaningful dialogue about transforming hearts and ending racism," the letter said. "We are calling on Waffle House to do whatever it takes to end racial discrimination and racial harassment in its restaurants."
In the comments of her video, many users said they wanted to leave negative comments about the location and that the employees should be fired. Others told Tabor-Fells to lawyer up and take action against them.
The Gainesville Police are also investigating the incident.