A mother has been criticized on Mumsnet for her "gentle solutions" to her three-year-old sons incessant tantrums. In the post, user Annaritanna explains that her three-year-old son is, "intelligent, active, curious but he is also very stubborn and constantly pushing boundaries and misbehaving.
"I read a lot of books and tried to implement a lot of gentle solutions. I try to be consistent but also caring and open to listen and understand. But he is starting now to have a lot of tantrums. More or less everyday. He does better when he is with me, with DH it is a bit crazy.
"Tantrums can last several minutes, with nonstop screaming and crying. tantrums are always "issue related". Meaning that he consistently cries for a specific thing from start to finish. Daycare thinks he is doing fine and with normal development, but today he was out with DH and SIL and he had a big tantrum, and SIL suggested they are not normal anymore at 3 years old - and we should speak with a specialist. AIBU to think tantrums could be also part of normal development? Or do you think something is strange?"
Many users were quick to suggest that the methods for dealing with the tantrums were flawed. One user wrote, "gentle solutions? I expect that's probably your problem tbh. You can't reason with a tantrum if three years old" while another agreed, "Gentle solutions rings alarm bells."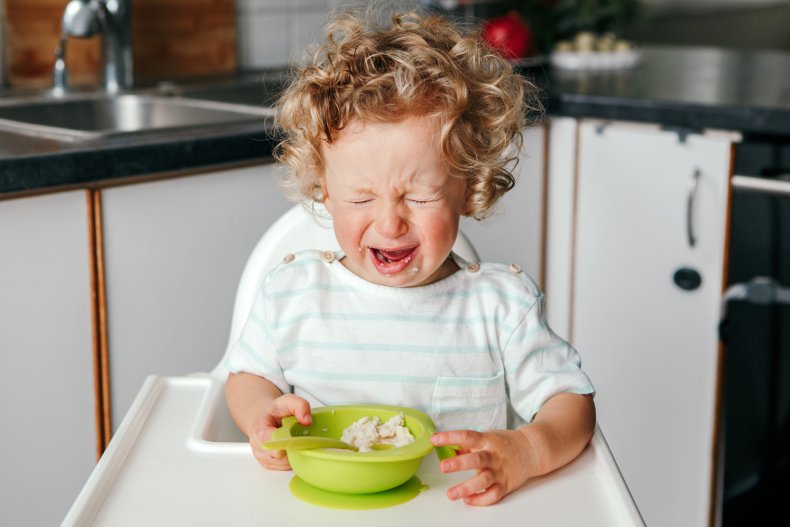 Jennifer Katzenstein, Ph.D., director of psychology and neuropsychology at Johns Hopkins All Children's Hospital argues that the "gentle solutions" described above are not the way to go. She says: "The best thing to do when dealing with a toddler temper tantrum is to stay calm and actively ignore the behavior.
"This means turning your eye gaze away from the child, you yourself engaging in a different behavior, and not speaking or interacting with the child. This can be incredibly difficult, but our attention to our children is the strongest tool we have for behavior management. We want to use our attention to reinforce positive behaviors and remove our attention from negative behaviors, such as temper tantrums."
She also suggests waiting that if the behavior continues until or after five years old, or are severe, last for long periods of time, or the child is injuring themselves or others, destroying property, having stomach pains or headaches, definitely reach out to your pediatrician.
If you have a similar family dilemma, let us know via life@newsweek.com. We can ask experts for advice, and your story could be featured on Newsweek.