Mother Dragged After Explosive Online Rant About 'Unreliable' Nannies
Commenters were quick to call out one mother who berated multiple nannies in an explosive internet post.
In a Reddit post that includes a screenshot of what appears to be a Facebook post from a private group, an anonymous mother exclaimed that she was "sick and tired" of nannies she deemed unreliable, and scoffed at the notion of paying more than $10 per hour for childcare. Published on Reddit's r/antiwork, the post has received more than 51,000 votes and 6,700 comments.
Beginning the re-posted Facebook post with the explanation that she is searching for a third nanny for her 1-year-old son, the upset mother wrote that she was reeling from other nannies who "ghosted" her family, and lamented over nannies who weren't used to her corporate work responsibilities.
"I have a corporate job that I have deadlines for," she wrote. "Some of these girls clearly don't understand what a deadline is or corporate environment is."
"My husband is deployed so I literally will RELY ON YOU every morning," she added.
Despite her need for assistance, however, the Facebook poster assured that she is unwilling to pay a nanny more than $10 per hour.
"Pay is $10/hour. This isn't money to live off of, it's side money," she wrote. "Perfect for the older mom/grandma type that wants to hang with my 1yr old."
"I need help ASAP," she continued. "We cannot afford this '$15/$20 an hour stuff."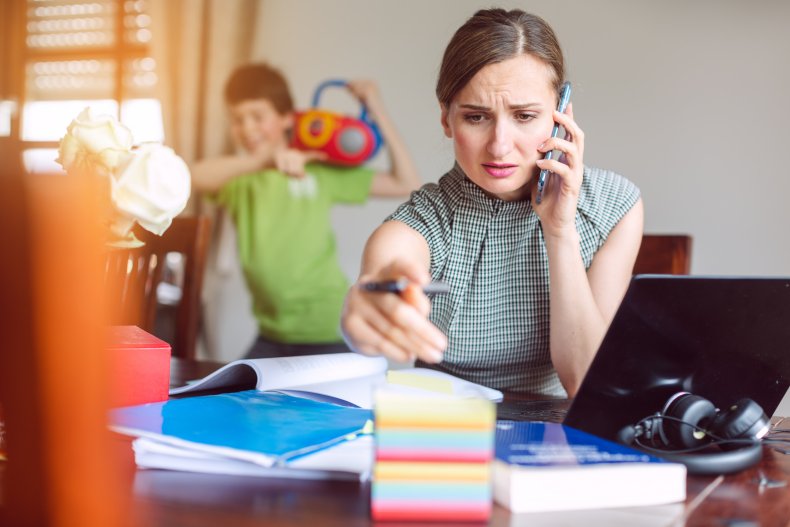 Responding to the viral Reddit post, user u/WanderingGenesis was sympathetic about rising childcare costs, but said the mother who authored the re-published Facebook post is out of touch with current rates.
"I get child care is expensive and you need some help, but $10/hr was what I was making as a highschool babysitter in 2001," they commented. "That sh*t ain't gonna cut it no more."
In the post's top comment, which has received nearly 19,000 votes, Redditor u/ancientgreenthings said that the mother's Facebook post could be indicative of what to expect if hired by her.
"And this is how she speaks to you before you try to work for her," they wrote.
Amid thousands of comments advising the mother of one to look for a second job to supplement childcare costs, other Redditors focused on the wording of the original Facebook post. Pointing to the job description that a nanny was needed to "hang" with the 1-year-old, Redditor u/GooseRepresentative1 offered a hearty "LMAO," while u/Whynotchaos interjected that taking care of an infant entails more than just being present.
"Right, like all you have to do is chill out with the kid," they commented, sarcastically. "You're not asking someone to watch your teenager, lady, babies tend to require a little more than just 'hanging out.'"
"They don't even think this is a job at all and want you to think hanging out with an infant is just a fun side activity," another commenter, u/ultratoxic, wrote.
In 2021, 70 percent of parents reported being stressed about childcare costs, and that 40 percent of parents have gone into debt as a result of rising childcare costs, according to The Penny Hoarder, a multimedia personal finance website.
During the COVID-19 pandemic, child care costs in the United States jumped 41 percent, according to Lending Tree. While the Department of Health and Human Services defines affordable childcare as costing no more than 7 percent of annual household income, more than 85 percent of parents reported spending more than 10 percent on childcare in 2021, per Care's Cost of Care Survey.
Care, an online marketplace for childcare and childcare information, also reported that the national average pay rate for a nanny in the U.S. is $15.30 per hour. While average rates vary from state to state, nannies in every major city make more than $15 per hour, and in Los Angeles, New York City, San Francisco, Seattle and Washington D.C., nannies make more than $20 per hour.
Nanny rates, which also vary based on number of children, experience and first aid and CPR certifications, rarely dip to $10 per hour. Nanny Lane, a leading online nanny-matching service, reported that even for part-time nannies, parents can expect to pay $476 per week, which averages out to $13.60 per hour.