Mother of Five Shot and Killed Over Card Argument at Iowa Chuck E. Cheese
A mother of five has been shot and killed during an argument inside a Chuck E. Cheese restaurant in Davenport, Iowa.
Eloise Chairs, 29, was found unresponsive by officers just after 7:30 p.m. on Sunday.
Davenport Police responded to a report of shots fired inside the restaurant on 903 East Kimberly Road, according to a news release from the force.
"Upon arrival, officers located an unresponsive female. After initial medical attention was provided on scene, the victim was transported to Genesis East where she was pronounced deceased."
Treshonda M. Pollion, 24, was arrested the following day and charged with first-degree murder.
Pollion reportedly shot Chairs multiple times inside the restaurant—while children and families were present—before fleeing the scene.
Chairs had become involved in an argument with a mother after her son's card game was taken by another child, her family told WQAD.
The other mother's friend—identified as Pollion—allegedly took out a gun and shot Chairs in the shoulder, hitting a major artery.
Chairs' sister, Christena Chairs, said her children witnessed their mother's shooting.
Pollion remains in custody and is being held in the Rock Island County Jail without bail, court records show.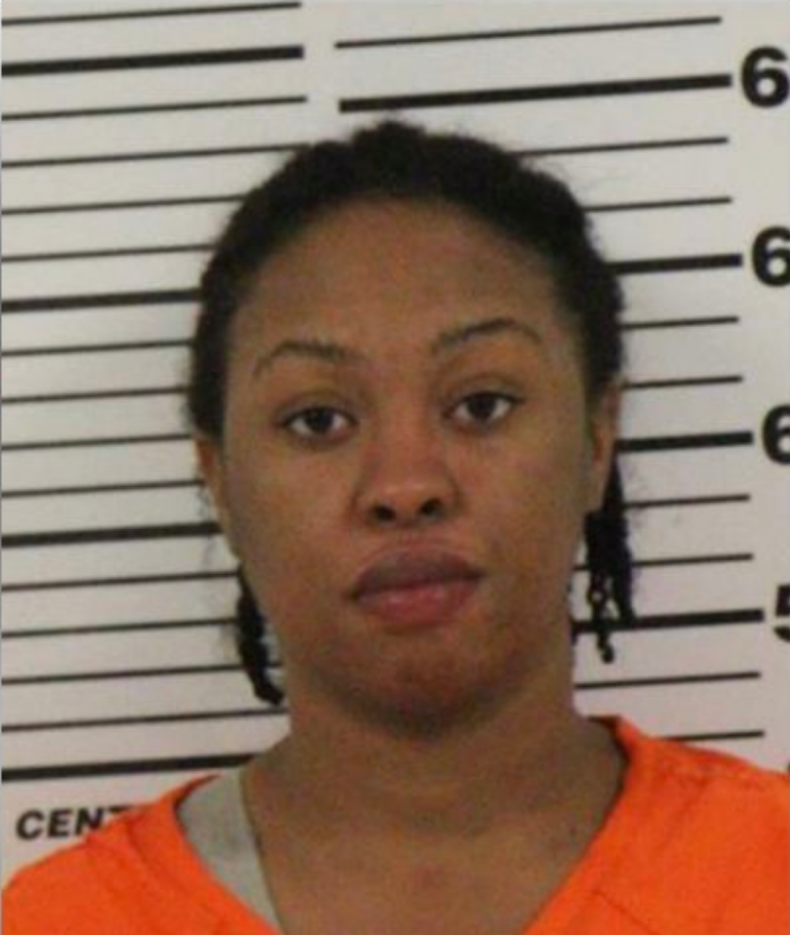 Chairs was a mother of five, with her youngest only four weeks old.
Her family told KWQC she loved her children, nieces and nephews, and was the kind of person who always wanted to help others.
This investigation is ongoing.
Newsweek has reached out to the Davenport Police Department for comment.
The shooting is part of a spate of violent incidents that have occurred at popular fast-food restaurants throughout the country during the COVID-19 pandemic.
Yesterday, a gunman opened fire at a California McDonald's drive-thru in a disagreement over change, police said.
The incident occurred at around 9 p.m. at the fast-food outlet in Shields and Brawley avenues in Fresno.
Police say the man was at the drive-thru when he pulled out a gun after an altercation over change.
Earlier this month, Newsweek reported that police were hunting a man who allegedly fired shots into a KFC drive-thru in Tennessee after being given the wrong food order.
Detectives said a man in a grey Freightliner semi-truck pulled up at the fast-food outlet at 6262 Winchester, in Memphis, and placed an order at the drive-thru window on October 10.
They said he initially drove off after receiving the order but later returned to the window demanding a refund, saying he had been given the wrong food.
The cashier handed over the money and the man then pulled away before firing gunshots into the building, police said.
In a similar incident, a mother was caught on video ranting at McDonald's staff because they forgot to give her children ketchup.
The woman launched into a vicious tirade at staff working at a drive-thru in Belgium.
During the clip, posted to Twitter, the woman goes up to the order hatch and starts shouting and pointing her finger demanding ketchup.
The woman hurled insults at staff calling one man a "dirty son of a w****" and addressing another staff member as a "dirty w****," reported local media.
"Give me my sauce, I paid for it. My children do not eat fries without sauce."