Mother Gives Birth at 12:12 a.m. on December 12, During Last Full Moon of 2019
An O'Fallon, Illinois woman has given birth to a child born at exactly 12:12 am on December 12, during the final full moon of 2019 and the decade, also called the Cold Moon.
Denarrika Fisher and Charles Bell of Belleville, Illinois welcomed their son, Denarius, just past midnight on December 12. Fisher was made aware of the rare numerical event after giving birth, said a hospital press release.
"He was originally due on December 30 but decided to come early for this numeric and lunar coincidence," HSHS St. Elizabeth's Hospital in the Women and Infants Center said in a press release.
Both mother and child are doing well.
The final full moon of 2019—called the Cold Moon—was so named after Algonquin tradition.
"During this month the winter cold fastens its grip, and nights are at their longest and darkest. It is also sometimes called the Moon before Yule," the Farmer's Almanac website explains. "Yule is an old northern European winter festival that is now associated with Christmas."
Another name for the Cold Moon is the Long Night's Moon. As the the Farmer's Almanac says, "The term Long Night's Moon is a doubly appropriate name because the midwinter night is indeed long, and because the moon is above the horizon for a long time."
This is the 12th such full moon per year, though sometimes there can be 13 due to celestial calculations. In such situations, the second moon is called a blue moon.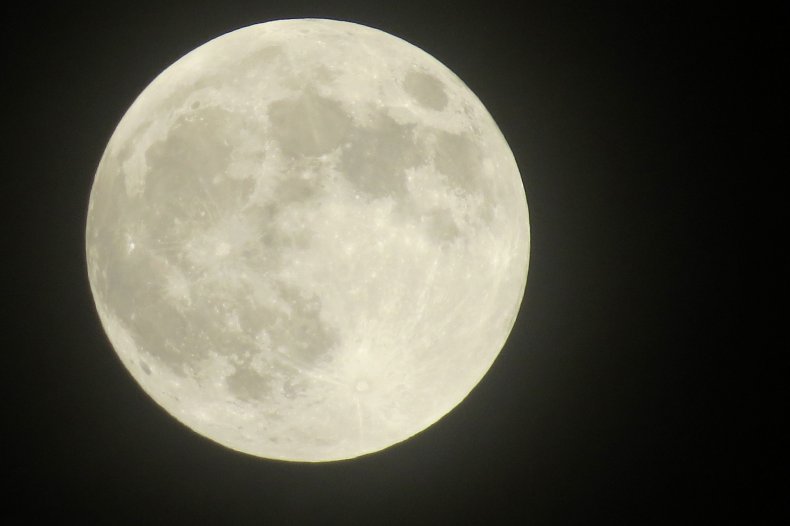 It's been an interesting year for unusual births. In November, a teenager gave birth on the floor of a dance club, and the baby born there was subsequently given free lifetime entry into the club.
St. Luke's, a hospital in Kansas City, Missouri, saw 12 sets of twins born at the same time in November, which shattered a hospital record.
"There are nurses here who have been here 40-plus years and at no time can they remember that there were 12 sets of twins at the same time," said Kyla Anderson, a registered nurse at the hospital to Good Morning America.
On July 11, a 7 pound, 11 ounce baby was born at 7:11 p.m. The mother of J'Aime Brown said that all through her pregnancy, she saw the number "11." Convenience-store giant 7-Eleven gave the happy family $7,111 towards the baby's college fund, along with a bevy of baby supplies, including diapers and a branded onesie.
The families hailed from Kansas City, Saint Joseph, Missouri, Harrisonville, Missouri, and Emporia, Kansas. All of the sets were born 5 to 14 weeks early,