Mother of Invention Frank Zappa Getting the Documentary Treatment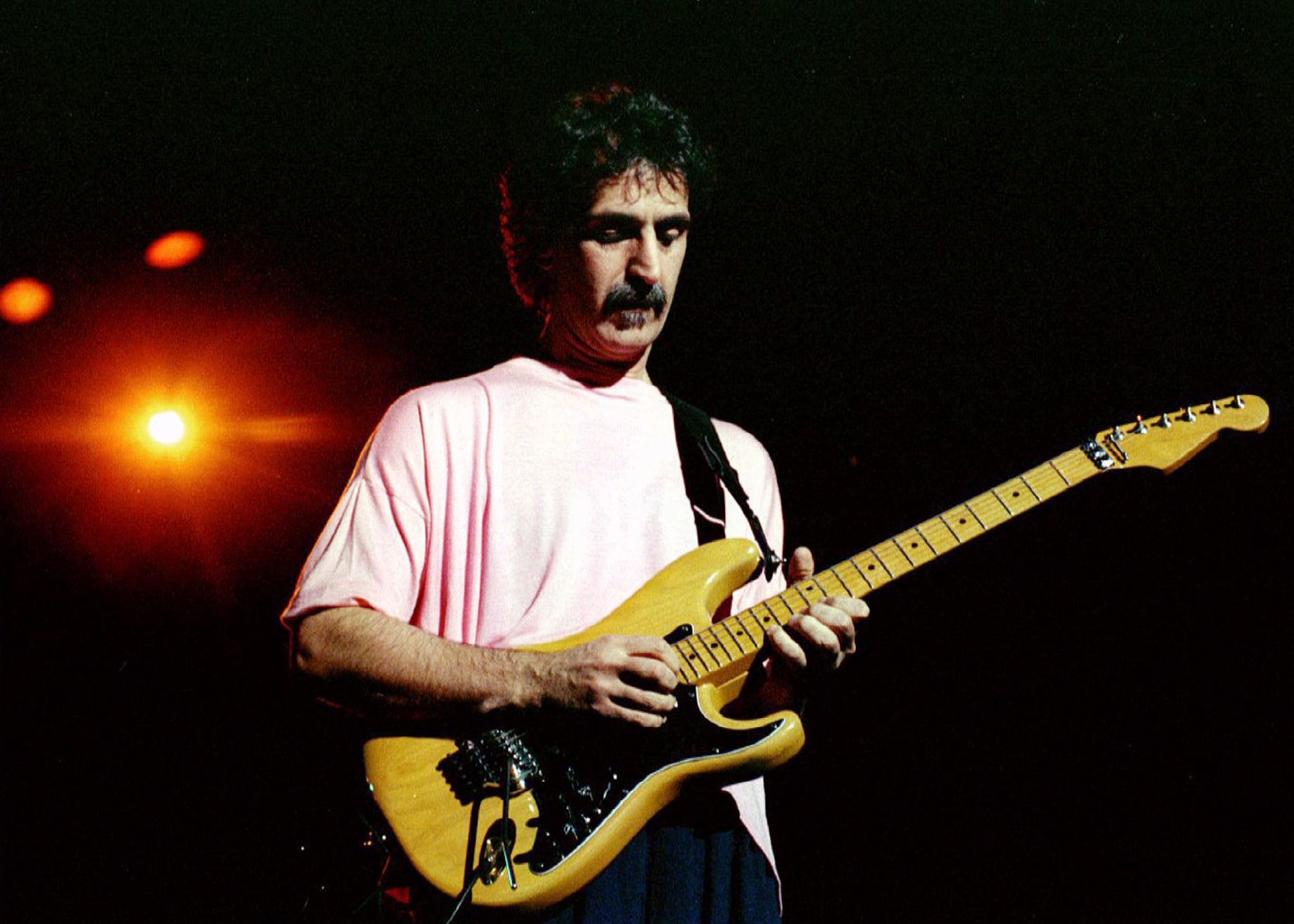 Ready for a freak-out? The brief, wondrous life of Frank Zappa will finally be immortalized in a documentary. Variety reports that Alex Winter—director of the recent tech documentary Deep Web and an esteemed actor who appeared in such '80s cult classics as Bill & Ted's Excellent Adventure and The Lost Boys—will direct the film.
The documentary, which is backed by the Zappa Family Trust, is aiming for a 2017 release. Production for the as-yet-unnamed film has already kicked off, based on Winter's own script. Speaking to the Variety site, Winter said, "There has yet to be a definitive, authorized documentary on the extraordinary life and work of Frank Zappa. Our tale will be told primarily in Frank's own words; he will be our guide through this journey."
From the '60s until his untimely death in 1993, musical magician Zappa was prolific, to say the least. He also conjured sounds that challenged the definition of avant-garde itself, from the lysergic overtones of his band's first album, the Mothers of Invention's Freak Out!, to the zany, jam-heavy Apostrophe ('​), along with arguably the kookiest titles in rock and roll. Who wouldn't want to listen to a song titled "St. Alfonzo's Pancake Breakfast" or "Tush Tush Tush (A Token of My Extreme)"?
How Winter and crew are going to touch on Zappa's numerous films and many, many albums—65 total, in fact, from the Mothers of Invention years through his jazzier period and beyond—remains unclear. And while it's certainly ambitious to tackle a life as gnarled as Zappa's on film, the late artist's son Ahmet sounds optimistic about how Winter will interpret it.
"This is not an easy story to tell, and we trust that Alex truly understands the complex and multifaceted man that my father was," Ahmet said.
Frankly, we couldn't be more excited. In the meantime, won't you give the rollicking Hot Rats another spin?