Mother Kills Five Children and Sets Home on Fire Before Taking Own Life
Five children were fatally shot by their mother who then took her own life at the end of last year, police have said.
Oreanna Antoinette Myers, 25, shot her three children and two stepchildren at their home near Williamsburg, West Virginia on December 8. The children were aged between one and seven.
Shawn Bumgarner, 7, Riley Bumgarner, 6, Kian Myers, 4, Arikyle Myers, 3 and one year-old Haiken Myers were found dead in the home.
After the shootings, Myers set fire to the house before taking her own life outside.
Speaking at a press conference, Greenbrier County Sheriff Bruce Sloan revealed details of the shootings and fire.
He said Myers was upset that her husband Brian Bumgarner had been staying with relatives during the week because of transportation problems that made it difficult for him to get home.
Sloan said Bumgarner's absence had been 'a tremendous source of contention' within the couple.
He said his investigators had concluded that this had been what triggered the murder suicide.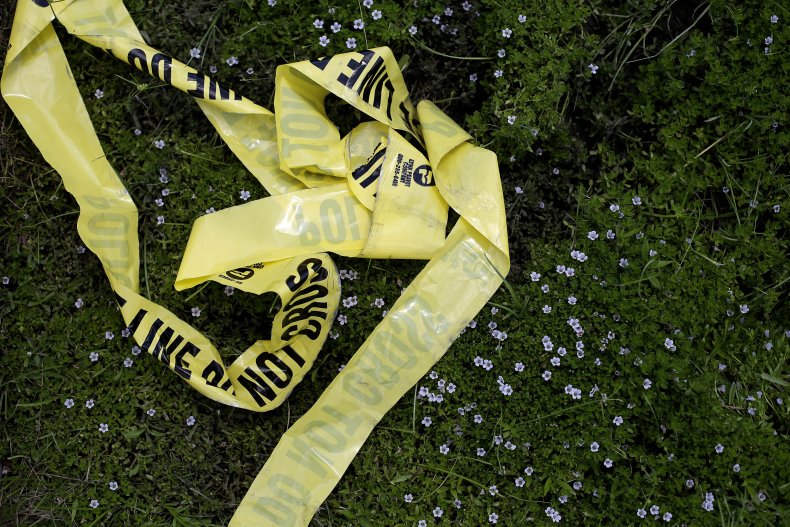 Sloan added he was unaware of whether the woman was under treatment for any diagnosed mental illness at the time of the deaths.
She left a suicide note, in which she spoke about the lack of treatment for mental illness. "This is no one's fault but my own. My demons won over me. Sorry, I wasn't strong enough," it read.
On the day of the shootings, Myers said she left something for him in their vehicle. Sloan said the woman also placed three notes inside a plastic bag and taped them to a side-view mirror on the family vehicle, including phone numbers to reach relatives, a confession and a will.
Suicide is a leading causing of death in the United States. According to the Centers for Disease Control and Prevention, suicide was the tenth leading cause of death overall in the U.S. in 2018, claiming the lives of more than 48,000 people. In that year, there were more than two and a half times as many suicides (48,344) as there were homicides (18,830).
Suicide is the second leading cause of death among individuals between the ages of 10 and 34, and the fourth leading cause of death among individuals between the ages of 35 and 54, according to the latest available data.
If you are in crisis, call the toll-free National Suicide Prevention Lifeline at 1-800-273-TALK (8255), available 24 hours a day, 7 days a week. The service is available to anyone and all calls are confidential. http://www.suicidepreventionlifeline.org.