Fury As Mother-in-Law Demands Son's Fiancée Has Ring She Picked: 'No Taste'
A 25-year-old newly-engaged woman has been backed online after admitting to disliking her engagement ring.
The fiancée took to Reddit's popular Subreddit "Am I the A**hole" where users head to gain insight on their personal dilemmas. In this case, the woman shared that she had spoken to her fiancé about what engagement ring she wanted a lot in the past, even down to the shape and band.
"When he proposed to me, the ring wasn't anything close to what we have previously talked about. I accepted the proposal, of course, but last night he brought up that his mother actually picked out the ring," she wrote in the post.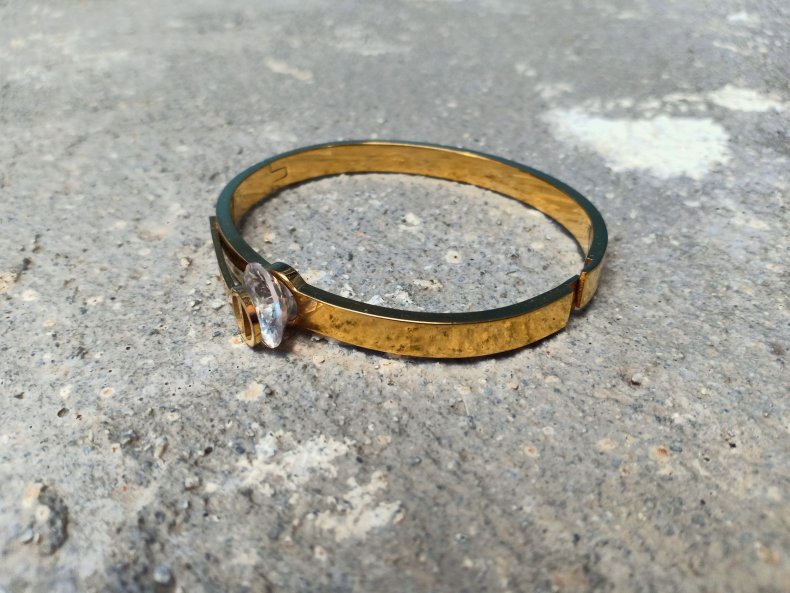 After being asked, she admitted that she wasn't a fan of the ring and requested to get a different one instead. "He got upset and told me I was being ungrateful and that I should be happy that he even got me a ring," she wrote.
"He said that him mom was the one to pick it out so I should just wear it. Today, his mom called me basically telling me that I have no taste in jewelry and that I should just go with what she says."
This fiancée isn't alone in disliking her ring. According to a David's Bridal survey, as reported by Cosmopolitan, 57 percent of women were not satisfied with the ring their fiancé gave them.
In fact, it's so important to many that they get the special ring right, that almost 20 percent of brides helped pick out their own engagement rings, according to a Wedding Wire survey.
It's this clear importance that meant so many Reddit users were left understanding the fiancée and her dilemma, siding against the mother-in-law.
"Are you sure you want to marry this guy?" asked one user, gaining over 17,000 votes. "He disregarded everything you wanted and just went with what his mom says is best, then mom even calls you to tell you why you're wrong for wanting something different. The audacity."
"My guess is this will be a recurring pattern. Be prepared for his mom to be the one planning your wedding for you, and choosing your children's names, and how you will raise them.
"Your fiancé needs to grow a spine and stand up for you and set some boundaries with dear old mom," they finalized.
Another user expressed similar feelings, writing: "If he's already putting his mom ahead of you like this, you may want to just return it and move on. It's not just the ring you're stuck with, it's also his mom and living with how much he may side with her over you."
"I've always been of the opinion that the person that's supposed to wear the ring for the rest of their life should get a say in what it looks like," noted another.
"What makes this worse is that he knew the type that you'd want and instead of taking that into account he deferred to mommy and let her pick it."
Has a wedding come between your relationship with a loved one? Let us know via life@newsweek.com. We can ask experts for advice, and your story could be featured on Newsweek.