Mother Leaves Placenta in Woods Hoping a Coyote Would Eat It, Triggers Large-scale Police Search
A Canadian mother whose discarded placenta triggered a large-scale police search after it was discovered in a park has called the incident a "misunderstanding."
Natasha Das Gupta, 27, of Brampton, Ontario, froze her placenta after she gave birth to her second child at home over a year ago, she told CTV News.
To mark her daughter's first birthday, the mother said she wanted to "do something really natural" with the afterbirth.
Das Gupta said she didn't want to throw the tissue in the garbage or a compost bin. She also considered burying it in her backyard, she told Global News
But the mother decided to leave her placenta in her local park instead. So on November 23, Das Gupta headed to Sugar Maple Woods Park, Mississauga, and found an "unassuming" spot where she thought "nobody would find it."
As the ground was frozen, she couldn't dig a hole and left it for a coyote to eat.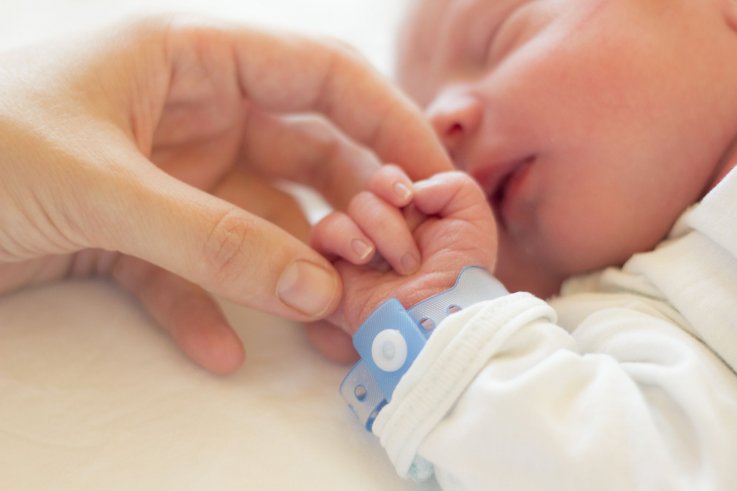 "[I was] hoping that, like, the coyote was going to clean up what I was about to drop off, you know, and no one would be the wiser. It would just be taken care of by nature, from nature, back to nature," she told Global News.
"I really wanted to do something really beautiful and serene and just put something natural back into nature," she said in an interview with CTV News.
Four days later, her mother called her and said: "I think your placenta is all over the news."
A dog walker had found Das Gupta's placenta as well as a pair of forceps, and alerted the authorities.
Peel Regional Police launched a search in the area, fearing the afterbirth was left by a mother who had given birth in the woods and was in danger.
The mother informed police that the tissue—and some forceps she believes a midwife mistakenly left alongside the tissue without her knowledge—were hers. They proved the link with a DNA test.
She described the incident as the "biggest misunderstanding" of her life.
Das Gupta said the police were very supportive after she admitted what had happened. "They didn't treat me like a weirdo," she said.
Asked by Global News her response to those who believe she should pay for the police time wasted on the incident, she said she didn't think she would trigger a search and didn't act with the "intention of causing a ruckus."
This isn't the first time Das Gupta and her family have made headlines. In July, she spoke out about the "living hell" of watching her baby cope with severe eczema to Caters News Agency.
The eczema on her child's face was "red, wet and raw. Her skin was peeling off," she said.
Mother Leaves Placenta in Woods Hoping a Coyote Would Eat It, Triggers Large-scale Police Search | World