A 8-year-old girl who was missing for days has been found with her mother, who authorities allege ordered the child's kidnapping.
Mia Montemaggi was allegedly kidnapped by three men on Tuesday while she was staying with her maternal grandmother in the Les Poulières, a village in the Vosges region of France, according to a report by the news agency Agence France-Presse.
More than 200 police officers were mobilized in a massive search for the missing girl.
Mia and her mother were located on Sunday morning in an abandoned factory, which other people had illegally moved in to, in the Swiss town of Sainte-Croix, François Pérain, the public prosecutor in Nancy, told AFP.
Five suspects have been arrested in connection with the girl's kidnapping.
Four, who are aged between 23 and 60, had allegedly taken part in the trip to Les Poulières to kidnap the girl, authorities said.
The fifth suspect, a 43-year-old man who was arrested on Friday, was not there, but contributed to the planning, Pérain said.
The men had presented false documents and posed as officials from the country's Judicial Youth Protection Services, the report said. They also claimed to have acted on behalf of the girl's mother, 28-year-old Lola Montemaggi.
Investigators also discovered exchanges between the men in which they discussed detonating explosives at vaccination centres, according to the French TV station BFMTV. A separate investigation into the plot has been launched.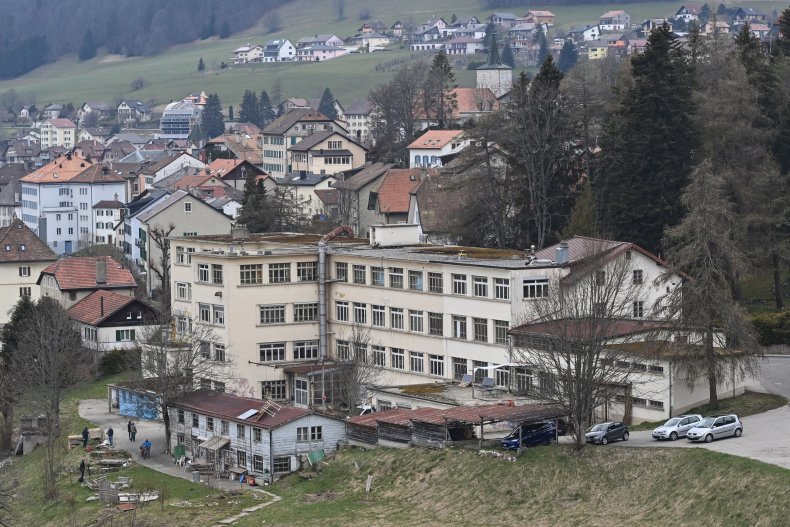 The girl is in "good health" and will be handed back to her grandmother, who was named the child's guardian by a court in January.
Loa Montemaggi was arrested by Swiss authorities on Sunday. She remained calm while being taken into custody, but witnesses told an AFP photographer that her daughter was screaming.
Pérain said a European arrest warrant will be issued quickly to bring Montemaggi back to France to face prosecution.
According to Pérain, investigators determined that Lola Montemaggi had spent one night in a hotel in Estavyer-le-Lac, a city in Switzerland around a three-hour drive from where the girl was kidnapped.
He said she then stayed with a woman in Neuchâtel and then moved to the squat where she and the girl were found.
French officials also thanked Swiss authorities for helping locate the missing girl and her mother.
France's Minister for Justice Eric Dupont-Moretti took to Twitter to share his delight at the outcome.
"I am delighted that the little Mia... has been found safe and sound thanks to the general mobilization of the prosecutors of Epinal and the JIRS of Nancy, the gendarmes and all the services mobilized in Switzerland," he tweeted. "Well done everyone!"