Internet commenters were stunned by the financial realities of raising a child after one single mother revealed how much it costs to send her son to daycare.
In a viral post published on Reddit's popular r/antiwork forum, Redditor u/jayzee312 shared a message she received from her son's daycare, detailing upcoming changes to monthly rates. Garnering the attention of thousands of Redditors, the post has received more than 33,000 votes and nearly 6,000 comments in just eight hours.
Explaining that she is a college-educated single mother, u/jayzee312 revealed her son's daycare plans to increase monthly rates by $300 beginning in March, and included a table displaying the increased rates — many of which rival the average monthly rent of an apartment in the United States.
Despite living with her parents to make ends meet, u/jayzee312 said that rising childcare costs have become completely unmanageable.
"I literally can not afford to work," she wrote.
According to the Department of Health and Human Services, childcare is considered "affordable" when it accounts for 7 percent or less of a family's household income. Care.com's Cost of Care Survey revealed that, in 2021, 85 percent of parents reported spending more than 10 percent of their household income on childcare — a 13 percent spike from 2020.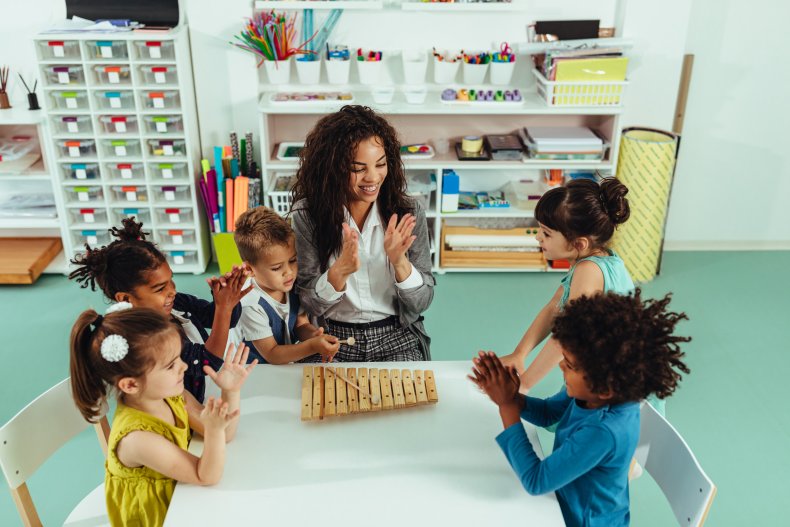 Overspending on childcare is also a major point of stress for parents across the country. According to the 2021 Cost of Care Survey, 62 percent of parents are more concerned about rising child care costs than they were in the past, and 94 percent have implemented at least one major cost-saving strategy in the past year.
Of those parents, Care reported that 42 percent of parents reduced hours at work to alleviate child care costs, while 26 percent changed jobs and another 26 percent left the workforce completely.
Unfortunately, leaving the workforce is not a feasible option for many parents. In what has become a sort of "catch twenty-two" scenario, parents struggling to accommodate increasing childcare costs are left at a crossroads with no apparent solution.
In one the viral post's top comments, which has received more than 8,000 votes, Redditor u/dominiqlane lamented over astronomical childcare costs and said those responsible for caring for children rarely see any of their benefits.
"Insane rates while the people who actually watch and interact with your child makes minimum wage," they wrote.
Redditor u/Thai_Tai said that many of the rates listed in the original post are higher than their monthly rent, and u/Ender914 added that the rates are higher than their monthly mortgage payment.
Other Redditors, like u/crabby_cat_lady advocated for subsidized childcare, while u/International-Fly467 couldn't help but apologize to the original poster.
"This is insanity," they commented. "I'm sorry."
In an addition to her original post, u/jayzee312 clarified that her son does not attend an upscale daycare, and to the pleasure of thousands of commenters, said that she is looking into alternative childcare options.
"To be clear this is not a fancy elite daycare, it is [at] a local church," she wrote. "The staff doesn't have any special doctorates or diplomas. This is a typical daycare."
"I let them know that I will be looking into alternatives," she added.