Mother, Sisters of Black Teen Killed By Police Arrested in Wauwatosa Protests
Officers in Wauwatosa, Wisconsin arrested the mother and two sisters of Alvin Cole during protests Thursday night.
Alvin Cole, a Black teenager, was shot in February by Wauwatosa police officer Joseph Mensah while responding to a disturbance at a local shopping center. No charges were filed against Mensah by Milwaukee County District Attorney John Chisholm.
Demonstrators took to the streets to protest Chisholm's decision. City leaders enacted a 7:00 p.m. curfew on Wauwatosa residents. Members of Alvin Cole's family were arrested during curfew hours.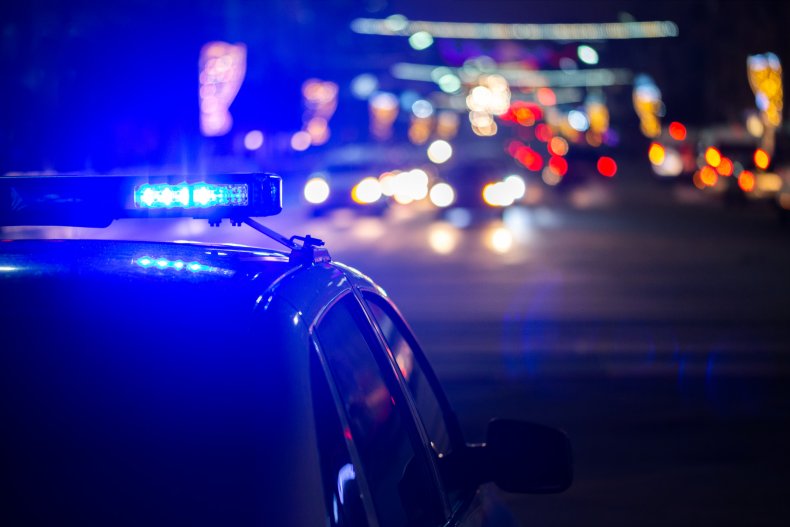 Tracy Cole, Alvin Cole's mother, and Taleavia and Tristiana Cole, Alvin Cole's sisters were placed into custody by law enforcement officers, according to reporting from the Milwaukee Journal Sentinel.
Kimberly Motley, attorney for the Cole family, tweeted that Tracy Cole had been taken to a local medical facility after her arrest.
"They arrested Tracy Cole for peacefully protesting tonight!" Motley wrote. "She ended up in the hospital - more to follow."
Newsweek reached out to the Wauwatosa Police Department for comment.
According to Chisholm's Wednesday decision, an investigation found "sufficient evidence that Officer Mensah had an actual subjective belief that deadly force was necessary, and that belief was objectively reasonable."
Chisholm said that Alvin Cole was armed with a stolen handgun during a confrontation with another individual in February at the Mayfair Mall. Police asked Alvin Cole to relinquish the firearm. "[Alvin Cole] did not surrender the weapon," Chisholm's criminal report read, "and in fact, according to the officers, pointed the weapon at them."
Mensah had been involved in two other fatal shootings over a five-year span but was not formally charged with a crime in any of the incidents. In 2016, Mensah shot Jay Anderson Jr. inside his car. Mensah claimed that Anderson was reaching for a weapon Anderson had inside the vehicle. Mensah also shot Antonio Gonzalez in 2015 after Gonzalez approached officers with a sword. Both shootings were declared justifiable by investigators.
Ahead of the expected protests, Wauwatosa city leaders closed the library and the City Hall. Wisconsin Governor Tony Evers mobilized National Guard units to the city in case demonstrations became violent. In a video statement released Wednesday, Wauwatosa Mayor Dennis McBride said the decision not to charge Mensah had "divided Wauwatosa and the greater Milwaukee community."
"Some will agree with District Attorney Chisholm and some will not," McBride continued. "But it's important to remember that the wheels of government and law will continue to turn."