Mother Spots World's Second Most Venomous Snake Slithering Into Baby Daughter's Crib Through Open Window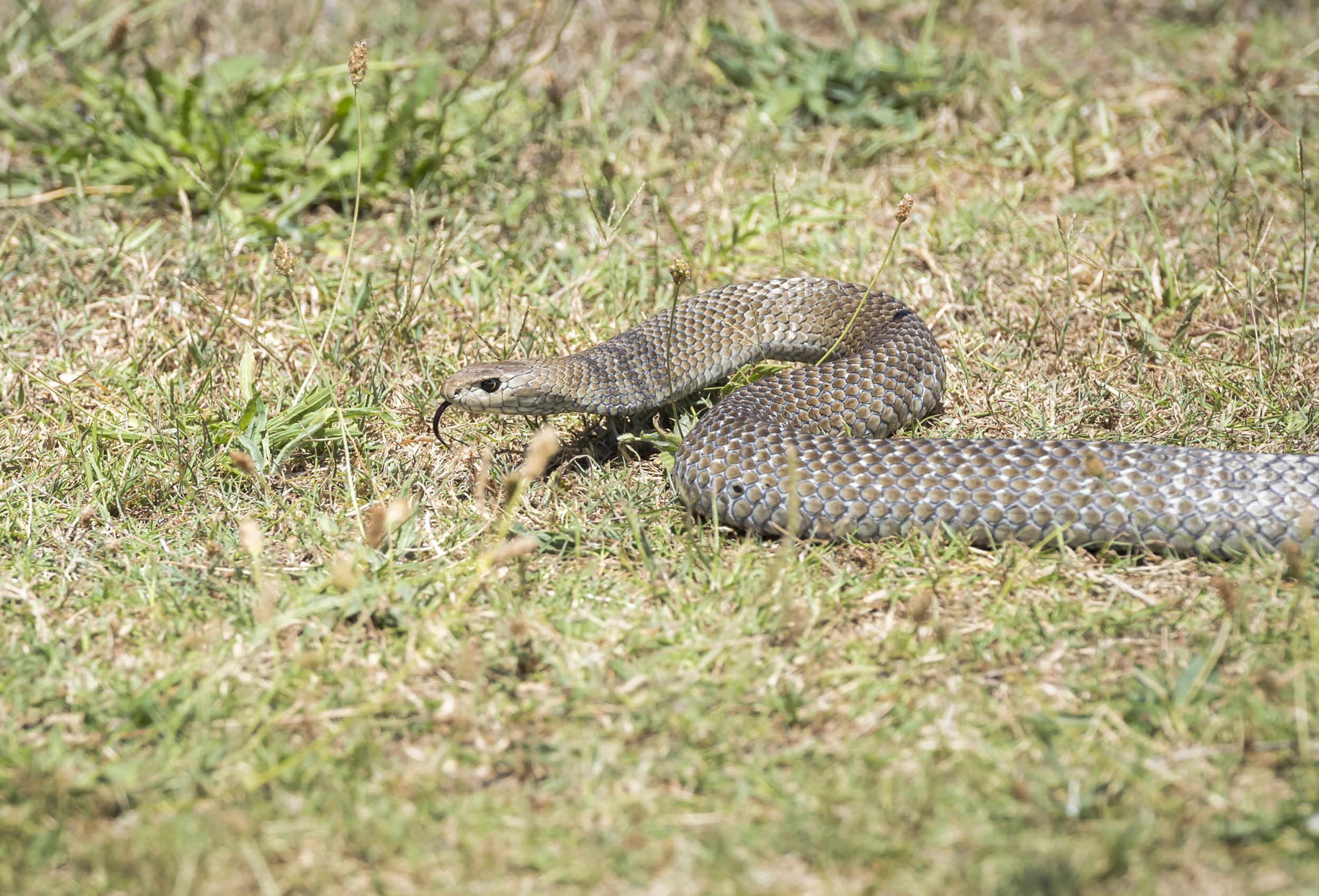 An Australian mother watched in horror as a snake lifted itself through a window and into the crib of her four-month-old baby daughter.
Aleisha Mitchley, who lives on the Gold Coast, had luckily taken her daughter Sophie out of the crib just an hour earlier after she became unsettled. The snake that crawled in was an eastern brown snake, the second most venomous land snake in the world.
Speaking to 9 News, Mitchley described her shock at watching the one-meter-long (three foot) snake rise through the window. "I couldn't believe it can climb, so it was climbing on through the window," Mitchley said. "It was up around the bassinet, in her cot, it was all over."
Mitchley said she was trying not to think about what would have happened if her daughter was in the crib at the time. "I don't know if that's why she was unsettled, I don't want to think about it. It was petrifying, I was very scared, I didn't know what to do. I'm trying to reach for my phone and stop my son from trying to get see the snake."
Neighbors were able to remove the snake from the room using a mop and a set of tongs. They placed it in a cooler until professional snake catchers arrived. "It took a while to register, you think it's just a toy. It wasn't until it started to move that I called out 'snake.' We have screens, we have door stoppers, I think the only way it could (have got inside) is that it snuck through the garage."
The Eastern Brown Snake is native to Australia and southern New Guinea. It is the deadliest snake in Australia and was responsible for 23 of 35 snake bite deaths between 2000 and 2016, according to the National Coronial Information Service.
Gold Coast and Brisbane Snake Catchers' Tony Harrison previously told news.com.au that locals should always be vigilant of snakes. "They're everywhere in the Gold Coast," Harrison said. "I catch a couple a day so people need to be more aware."
Earlier this year, a north Queensland man died after being bitten by an eastern brown snake in Townsville. The 46-year-old was treated by ambulance crews on the scene but was ultimately pronounced dead. The 1.5-meter-long snake was found by professional snake catchers and killed.