Mother Sues Trump Administration After Being Separated From 7-Year-Old Son at the Border
A Guatemalan asylum-seeker is suing Trump administration immigration officials over allegedly having her 7-year-old son forcibly taken away from her at the border while she was seeking asylum.
On Tuesday, Beata Mariana de Jesus Mejia-Mejia, 38, filed the lawsuit in federal district court in Washington D.C. In the court document, she said her son Darwin, who was referred to as D.M., was taken away from her over a month ago and that she has not seen him since.
The mother and son crossed the border near San Luis, Arizona, last month, hoping to seek asylum in the U.S. after facing domestic abuse from Mejia-Mejia's husband. After surrendering to Border Patrol agents, they were placed in a cell, and two days later, officials took Darwin away from Mejia-Mejia without providing her with an explanation, according to the lawsuit.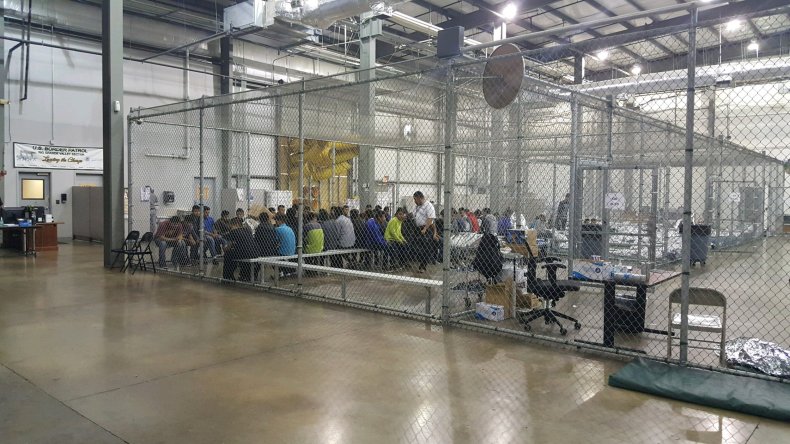 "Ms. M. said 'no' and demanded an explanation, but they would not tell her why they needed to take her 7-year-old son, and they took him anyway. The border agents did not tell Ms. M. where they were taking her son," the lawsuit read. "When D.M. was taken away from his mother, he was screaming and crying and did not want to be taken away from his mother. That was the last time Ms. M. saw her son."
Mejia-Mejia told The Washington Post that she filed the lawsuit simply to get her son back. "It's horrible to have your child taken away from you, and it's not just me. There are many other mothers who are crying," she said. "What I want is to be back with my son."
Although Mejia-Mejia was released from custody last week after posting bond, Immigration and Customs Enforcement officials have still not allowed her to see Darwin nor have they told her exactly where he is being held. She is currently awaiting her immigration hearing.
The lawsuit is asking for the judge to reunite the mother and son; it does not, however, question the administration's immigration policy.
"There are humane ways to enforce our laws; however, the actions the U.S. government has taken in the Mejia case are a shocking affront to our nation's values and, indeed, the rule of law," said Mike Donovan, CEO of the immigration group Nexus Services.
"History will judge us all on how we respond to this horror. I am proud to fund this action so that Beata can be reunited with her son, and others won't have to face this hopeless situation."
The lawsuit comes amid growing backlash against the Trump administration's "zero-tolerance" policy for illegal border crossings, which has caused children to be ripped away from their parents. Both Democrats and Republicans have condemned the policy, first announced in April, and some have called on the president to end it.
Trump, however, has refused to back down, and seems undeterred by the responses. On Monday, he took to Twitter to blame Democrats for the policy, despite it being his administration that introduced it.
"It is the Democrats fault for being weak and ineffective with Boarder Security and Crime. Tell them to start thinking about the people devastated by Crime coming from illegal immigration. Change the laws!" the president tweeted.