Mother Sues U.S. For $60 Million In Wrongful Death Lawsuit After Toddler Detained At Immigration Center Dies Six Weeks Later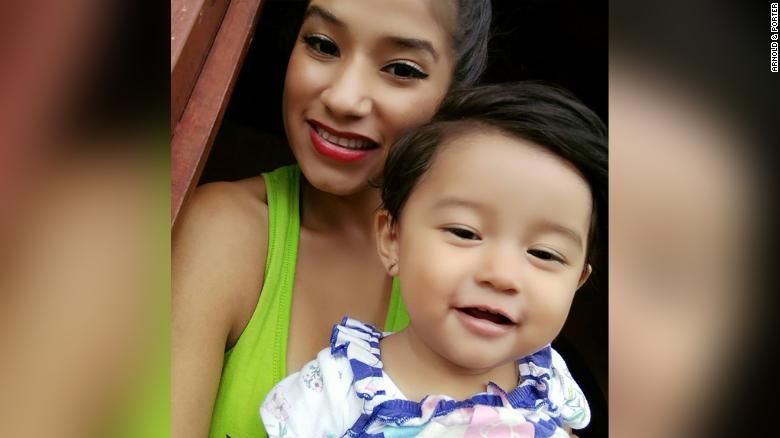 Authorities allegedly denied emergency care to a 19-month-old toddler at the South Texas Family Residential Center in Dilley, Texas, eventually resulting in the child's death from a lack of emergency care.
Her mother, Yazmin Juarez, is suing the U.S. government for $60 million in a wrongful death claim after her daughter died six weeks later.
Juarez, 20, said she repeatedly tried to get medical care for her daughter, Mariee, who contracted a respiratory illness after Immigrations and Customs Enforcement (ICE) detained them at the U.S. border on March 1, CNN reports.
They had traveled from Guatemala, crossed the Rio Grande River and into the U.S.
ICE took them to the South Texas Family Residential Center, the largest immigrant detention center in the United States that detains primarily South American women and children.
But as Mariee became sicker, authorities allegedly denied her appropriate emergency medical attention, except for giving her some medical prescriptions that did not help.
For three weeks, Juarez reportedly attempted to seek appropriate medical care for her daughter, but was denied the services of a medical professional.
Pro bono attorney R. Stanton Jones of Arnold and Porter Law Firm, representing Juarez in the lawsuit, said in a statement the two were detained at the facility "with unsafe conditions, neglectful medical care, and inadequate supervision." The law firm said the child and her respiratory infection "went woefully under-treated for nearly a month."
Jones contends Mariee ran a 104-degree fever and suffered from a cough, congestion, diarrhea and vomiting.
"The medical staff who discharged her weeks later noted none of these conditions and cleared her for travel without viewing Mariee, conducting any kind of examination, or taking her vital signs," said Jones.
CNN reported that on March 11, Juarez sought medical treatment for her daughter, who was prescribed Tylenol after a diagnosis of acute upper respiratory infection. Among other diagnoses were acute bronchiolitis and an ear infection, according to the law firm.
Juarez allegedly sought treatment at least five times.
When ICE finally released them, Juarez took her daughter to New Jersey, where her mother lives. They transported Mariee to Children's Hospital of Philadelphia, where the child died on May 10.
"Mariee entered Dilley a healthy baby girl and 20 days later was discharged a gravely ill child with a life-threatening respiratory infection," said Jones. "Mariee died just months before her 2nd birthday because ICE and others charged with her medical care neglected to provide the most basic standard of care as her condition rapidly deteriorated and her mother Yazmin pleaded for help."
Initially, a claim Jones filed in August sought $40 million for wrongful death against the city of Eloy, Arizona, the former federal government contractor that operated the South Texas Family Residential Center. In September, the San Antonio Express-News reported that the city of Dilley signed to take over the contract to keep the detention center open.
Juarez and Jones have since expanded the claims against the Department of Homeland Security and ICE.
"The US government had a duty to provide this little girl with safe, sanitary living conditions and proper medical care but they failed to do that resulting in tragic consequences," said Jones.
In response to the lawsuit, CNN reported that the Customs and Border Protection declined to comment citing pending litigation.
"However, lack of comment should not be construed as agreement or stipulation with any of the allegations," CBP said in a statement. "In DHS's homeland security mission, our trained law enforcement professionals adhere to the department's mission, uphold our laws while continuing to provide our nation with safety and security."
An ICE spokeswoman defended the quality of medical care at the Dilley facility, also without specifically referring to the Juarez case:
"ICE is committed to ensuring the welfare of all those in the agency's custody, including providing access to necessary and appropriate medical care," Jennifer Elzea said.
Staffing, Elzea added, includes "registered nurses and licensed practical nurses, licensed mental health providers, mid-level providers that include a physician's assistant and nurse practitioner, a physician, dental care and access to 24-hour emergency care."
The South Texas Family Residential Center opened in December 2014 holds a capacity of 2,400 people.