Mother Turns in 13-year-old Double Murder Suspect After He Escaped Custody to Come Home
A 13-year-old murder suspect has been turned over to authorities by his mother after he escaped custody and came home.
Jericho Werrell's mother Nikki Jacobs drove her son back to custody. He had previously escaped following a court appearance, WRAL reported.
The youngster escaped from the Robeson County Department of Social Services in Lumberton, North Carolina, at around midday on Tuesday, Robeson County Sheriff's Office said. The building is where juvenile court hearings are held.
He disappeared after he appeared in court on two counts of first-degree murder and robbery with a dangerous weapon charges, the sheriff's office said. He was in the custody of the North Carolina Department of Public Safety (NCDPS) at the time of his escape.
Newsweek subscription offers >
No details about how he managed to escape have been released by authorities. In alerts to the public about the boy's escape on Facebook, the sheriff's office said he had been seen last seen wearing leg restraints and no shoes after his court appearance. He was also wearing a white T-shirt and beige pants.
The sheriff's office confirmed Werrell was taken back into custody at around 10 p.m. on Wednesday after his mother turned him over to the U.S. Marshals Service Fugitive Task Force.
Newsweek subscription offers >
Jacobs told WRAL that her son went to his grandmother's abandoned home after escaping, spending Tuesday night and most of Wednesday there. He then found a bicycle and rode to his uncle's home.
The boy's uncle, Wayne Lambert, told WRAL that he turned up at his house after dark on Wednesday evening. Lambert said he allowed him to take a shower before calling authorities.
"I just thank God that he came home to me and I was the one that could put my hands on him before the officials did or anybody else would hurt this child, because he's not a very bad kid," Lambert told the station.
Werrell was transferred back by federal marshals to the Cumberland Regional Juvenile Detention Center in Fayetteville, North Carolina, where he had been held since October 14.
"Sheriff Wilkins stated that he is grateful for the outcome of this search and thanks everyone for their assistance during the investigation," a statement from the sheriff's office said.
A massive search was conducted following Werrell's escape, with residents in the area warned they would hear low-flying helicopters and see dozens of officers on the ground. The U.S. Marshals Service also offered a $1,500 cash reward for any information leading to his capture.
Helicopters from other agencies were deployed in the search as well as officers from the Robeson County Sheriff's Office and the Lumberton Police Department along with U.S. marshals from Wilmington and Fayetteville. The Lumberton Rescue Dive Team and Deep Branch Fire Department Dive Team also assisted in the search.
The NCDPS said there was a "high degree of concern for the safety of both the juvenile and the public, due to a prior history of assaultive and unpredictable behavior."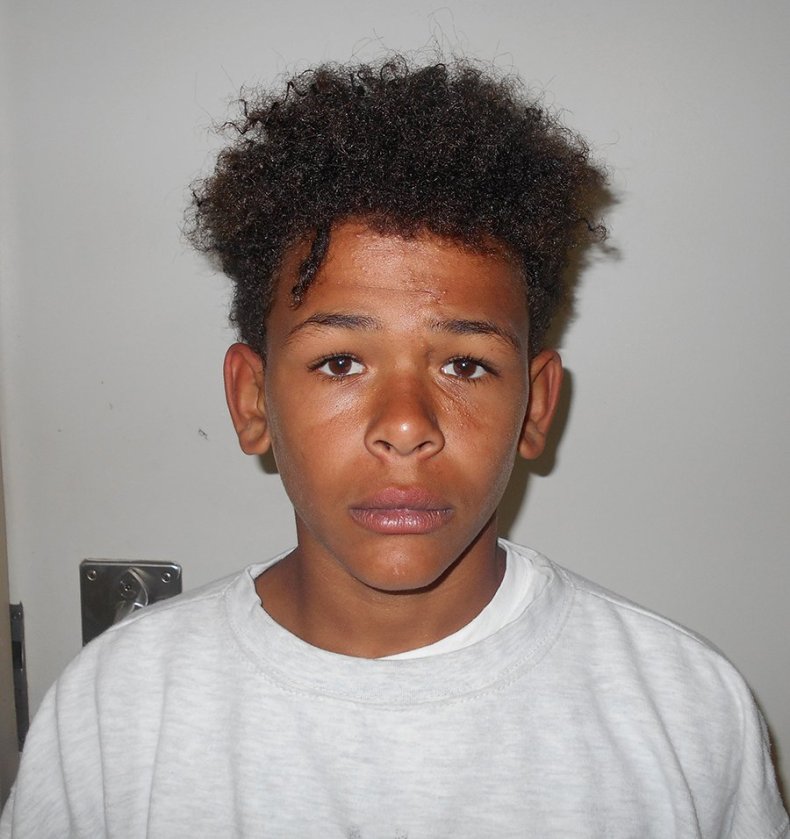 Mother Turns in 13-year-old Double Murder Suspect After He Escaped Custody to Come Home | U.S.