Mother 'Unintentionally' Shot Dead by 12-Year-Old Son: Police
A mother in Alabama was "unintentionally" shot dead by her 12-year-old son, according to police.
Jefferson County officers were alerted to a shooting in the 2400 block of Freemont Avenue in Forestdale, northwest of Birmingham, at about 12:10 a.m. on Saturday, August 6.
According to the Gun Violence Archive, a database that collects information about shootings from across the U.S., 13 people have been fatally shot in Alabama since August 1.
When police arrived at the home they found Ayobiyi Cook, 29, had been fatally shot and shortly afterward they launched an investigation into the death.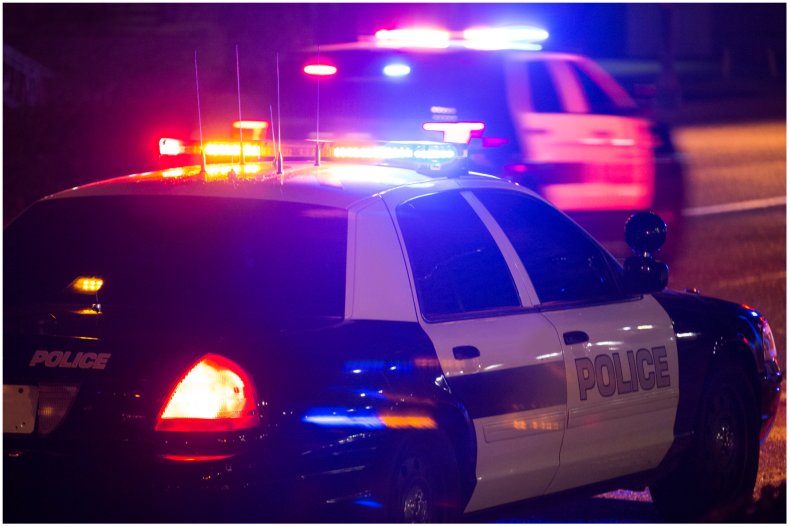 Cook's 12-year-old son initially told investigators a man had fled the home but Deputy Chief David Agee said in a statement shared on the Jefferson County Sheriff's Office (JCSO) website that detectives did not find this account to be possible.
It read: " After investigation, Sheriff's Detectives were able to determine that the victim's 12-year-old son unintentionally discharged a firearm striking his mother causing her death. The child originally fabricated a story that detectives determined was not possible."
The statement continued: "The child eventually gave a true account of what happened. Evidence on the scene supports that the shooting was unintentional and the offense will be addressed through the family court system."
Cook's husband is a police officer in nearby Birmingham and had been employed there since 2019. He had been working while his wife was shot dead, according to AL.com.
The JCSO statement added: "The family has been cooperative throughout the process and the child will remain with them. This offense is a tragedy for the Cook family and the entire community."
Newsweek has contacted the JCSO for comment.
There have been numerous cases where children have unintentionally shot their family members.
Earlier in 2022, a toddler in Illinois accidentally shot his mother dead while they were sitting in a car.
The 3-year-old shot the mother in a Food for Less parking lot in Greenwood and Sibley Boulevard in suburban Dolton in March.
Dolton police told WGN-TV the family had been sitting in their car when the boy managed to get hold of a firearm and used it to shoot his mother.
Police said the mother was taken to a nearby hospital for treatment, but that she later succumbed to her injuries.
In 2021, a 3-year-old fatally shot his 5-year-old cousin in Georgia on Thanksgiving, according to police.
South Fulton officers told Newsweek that Khalis Eberhart died after being shot in the chest at The Gardens at Camp Creek Apartment Houses.