Mother Urges Parents to Vaccinate Children After 10-Year-Old Son Nearly Dies of COVID
A mother in Missouri says parents should consider vaccinating their children after her son was hospitalized with coronavirus last month.
Jennifer Andersen, of Independence, Missouri, told Fox 4 News that her 10-year-old son, Dakota, contracted COVID-19 around the beginning of October. She got a call to pick him up from school and said he had congestion and a sore throat.
Dakota ended up testing positive for coronavirus and was hospitalized on October 11. He had COVID pneumonia and acute respiratory failure, according to Andersen.
The child was placed on a ventilator for two weeks with little improvement.
"Doctors said we had to pull the plug or put him on the ECMO machine," Andersen said.
Extracorporeal membrane oxygenation (ECMO) machines are used to remove, oxygenate and replace blood in the body so the heart and lungs can rest.
Andersen said the ECMO machine saved her son's life.
"The sad thing is the other day he said he knew he almost died," she told Fox 4 News.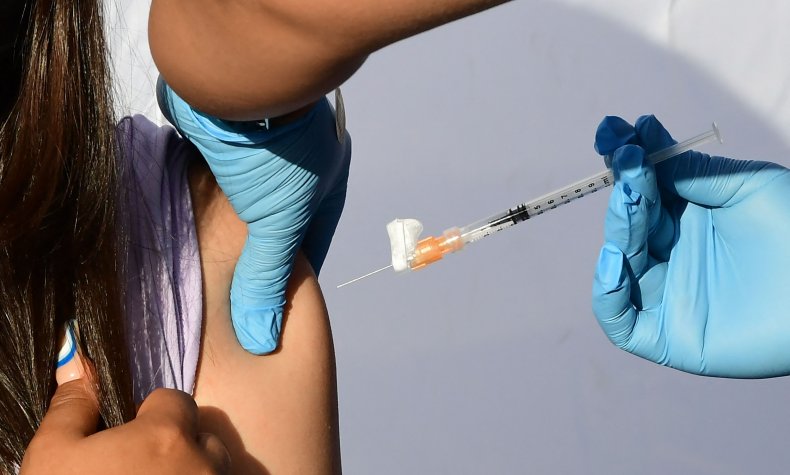 Andersen said her son is relearning how to walk. He hadn't been able to eat or talk because his vocal cords are paralyzed.
"He got to eat finally yesterday for the first time and he had Chipotle, that's all he wanted," she said.
Andersen said her son had wanted the COVID-19 vaccine, which has only recently been approved for children under the age of 12.
"He wanted it previously. He said, 'I wish I could have had that, and I probably wouldn't be like this right now,'" she said.
Andersen told Fox 4 News that she hopes parents will learn about her son's story and consider vaccinating their children.
"I would say do it because what he went through, not good at all. You don't want to see your child go through that," she said.
On Tuesday, the Centers for Disease Control and Prevention (CDC) formally recommended that children ages 5 to 11 receive Pfizer's COVID-19 vaccine.
"Today is a monumental day in the course of this pandemic," CDC Director Dr. Rochelle Walensky told an advisory panel on Tuesday.
"There are children in the second grade who have never experienced a normal school year. Pediatric vaccination has the power to help us change all of that," she added.
The CDC estimates that with the inclusion of children between the ages of 5 and 11 in its vaccine recommendation, about 28 million more individuals are now eligible to get jabs.