Leather Maker Preserved His Mummified Mother's Body In Freezer For Years, Police Say
A Kolkata, India man who specialized in leather-making was arrested Wednesday after police say he used chemicals to preserve his mother's mummified body for three years.
Police say Subhabrata Majumdar kept the body of his mother, Bina, in a commercial freezer on the first floor of his Behala neighborhood home since her death on April 7, 2015, the Hindustan Times reported. Authorities were investigating withdrawals he made from her pension since she died and were looking into evidence suggesting he believed she'd be reborn if he kept her preserved. Police said they made the arrest after receiving an anonymous tip over the phone Wednesday.
"We have recovered several journals on preserving dead bodies and books on rebirth," Kolkata police told BBC News. "We found a woman's body lying inside a big freezer. It was preserved with some chemicals."
"Subhabrata Majumdar used a debit card to withdraw cash from the pension account of his mother. We are investigating why the bank kept the pension account alive for the past three years without life certificates," Kolkata Police deputy commissioner Nilanjan Biswas told the Hindustan Times.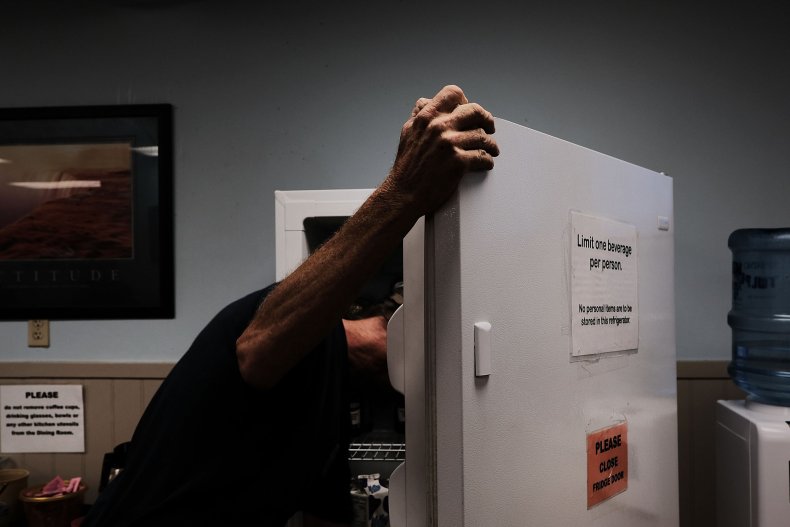 Majumdar was also accused of keeping several of his mother's body parts in jars throughout the home. Police said his career as a leather technologist could have given him access to the preservation chemicals he used to "mummify" his mom's body, BBC News reported. The chemicals found at the scene included formaldehyde and police said he'd removed her internal organs in a process very similar to that of Ancient Egyptian mummification.
Majumdar's father, Gopal, also resides in the home and was taken in for questioning. Neighbors told police they became suspicious of the Majumdar family after their installation of a massive air conditioning unit on the vacant first floor of their home.
Despite Majumdar's books on rebirth, police said they believe the primary motive for keeping her body was financial.
"Both [Mr. Majumdar's] parents were retired and received a monthly pension, which can't be withdrawn once a person is dead," officer Nilanjan Biswas told BBC News. "But we found that money has been regularly taken out of the deceased woman's pension account since her death."