Mother's Day 2016: Inside Hollywood's Mother/Daughter Feuds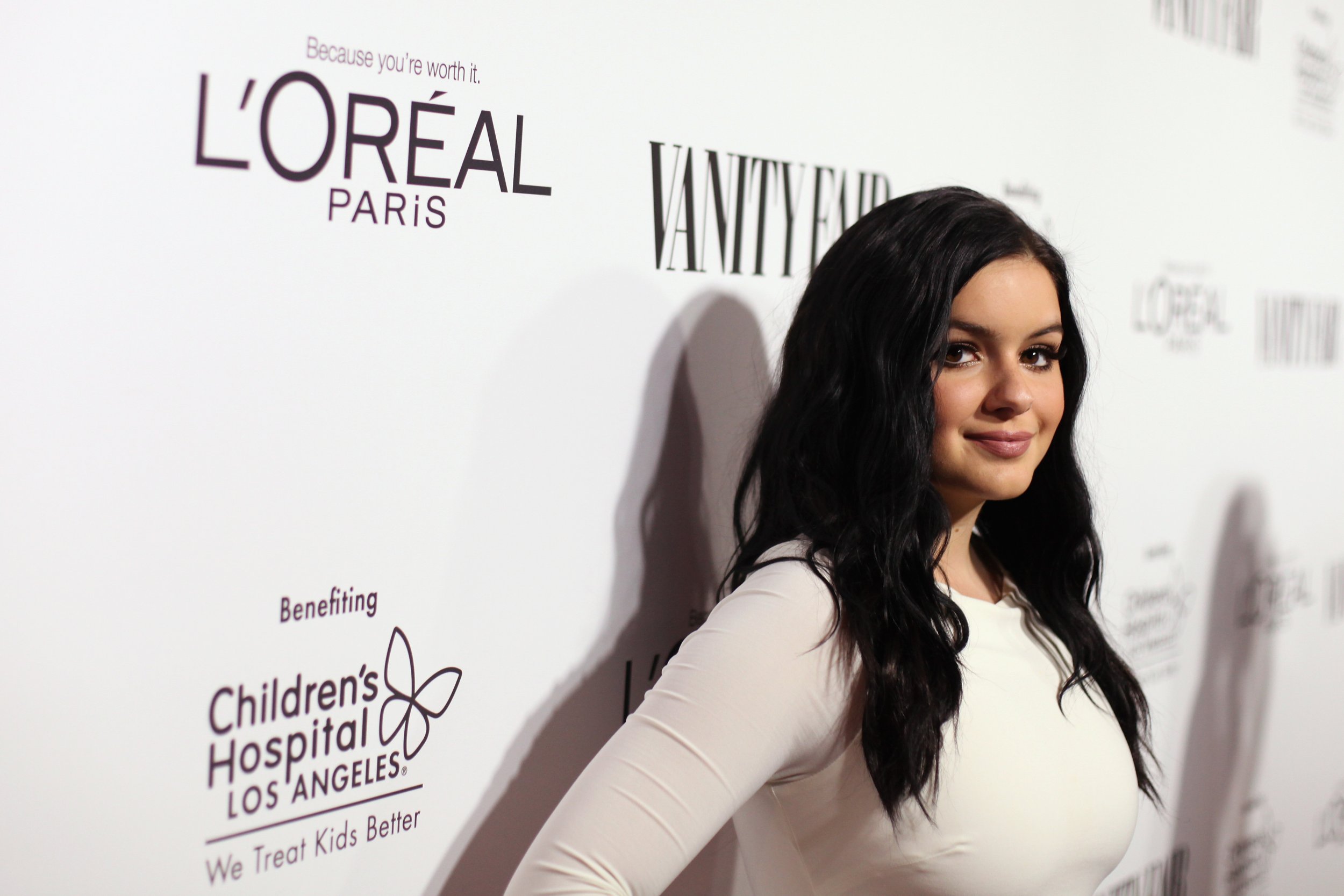 Mother's Day is here once again and on Sunday daughters and sons around Britain will honor the women who gave them life, whether it be with a hug or a bouquet of flowers.
But what about the mothers who won't be hearing from their offspring? The Modern Family actor Ariel Winter recently revealed she hasn't spoken to her mother, Chrisoula Workman, in three years. The young star bid to be removed from her parent's custody in 2012 and was legally emancipated in 2015 at the age of 17.
It's a common trend in Hollywood, it seems, to distance yourself from your mother and Winter is by no means the first star to do so. Jennifer Aniston, Drew Barrymore and Meg Ryan are just some of the big names who at one time or another were estranged from their mothers.
The mother/daughter relationship is one of the most special bonds in life, but it can also be one that is fraught, emotionally challenging and perhaps even unhealthy—particularly as those daughters enter their own adult life and become more secure in their own skin and personalities.
London-based psychotherapist Wendy Bristow explains to Newsweek: "For a daughter, your mother is your role model, your template of how to be a woman and the person who tells you about what being a woman is. You define yourself by trying to be like her, or perhaps her opposite. For a mother, the temptation to want your daughter to be just like you—or be the perfect daughter you imagined you'd have—is also very strong.
"There's a two-way identification going on which you don't get in exactly the same way between mother and son, or father and daughter. This puts enormous pressure on the relationship and is what makes it so intense."
Adding fame to the mix, then, can be incendiary to what is already a potentially combustible relationship. Says Bristow, "Fame can change people and perhaps for some the adulation of the masses gives them more of a buzz than the warts-and-all relationships they have with the real people in their life."
In the case of Winter, now 18, and her breakdown in relationship with her mother, the root cause appears to be what Bristow describes as "stage mother syndrome." The sitcom star contends that her mother pushed her into acting at a young age.
"The child can come to feel they have no value of their own but only as a performing puppet whose job is to shine and reflect well on the parent," Bristow analyzes. "Sometimes when that child does achieve fame they can want to cast off the parent who drives them mad by trying to take the credit."
Here are just some of Hollywood's contentious mother/daughter feuds:
Joan and Christine Crawford
Joan Crawford was a revered actor with an Oscar for Best Actress to her name. However, her adopted daughter Christina painted a very different picture of the star—that of an abusive, alcoholic mother.
The allegations provided bestseller material for Christina's tell-all memoir, Mommie Dearest. It was later turned into a movie, with Faye Dunaway as Crawford, that spawned the classic line: "No wire hangers!"
Decades after Crawford's death in 1977, it seems Christina hasn't forgiven her adopted mother. In 2008, she said: "I think she took absolutely no responsibility for changing her behavior. Forgiveness is a two-person process."
Jennifer Aniston and Nancy Dow
The Friends star admits she had a fractured relationship with her mother growing up. In 2015, Aniston said, "She was critical. She was very critical of me. Because she was a model, she was gorgeous, stunning. I wasn't. I never was... She was also very unforgiving. She would hold grudges that I just found so petty."
The pair became estranged in the late-1990s after Dow apparently gave a rather public interview about her daughter at the height of her fame as sitcom favourite Rachel Green. Dow went on to pen a tell-all memoir, From Mother and Daughter to Friends: A Memoir, in 1999. The pair did begin rebuilding their relationship after Aniston's split from Brad Pitt in 2005 but Dow says she wasn't invited to her daughter's wedding to Justin Theroux in August 2015.
Drew and Jaid Barrymore
Finding fame as a child actress in E.T., Barrymore has spoken at length about her unconventional childhood with mother Jaid, resulting in her seeking treatment for drug and alcohol addiction by the age of 13. Barrymore legally emancipated herself from her fun-loving mother, who "lost credibility" by taking her to parties instead of sending her to school as a child, at the age of 14.
They haven't spoken much since but Barrymore, now 41, revealed in her 2015 memoir Wildflower that she still supports Jaid financially. "I must know that she is taken care of or I simply cannot function. I am grateful to this woman for bringing me into this world, and it would crush me to know she was in need anywhere," she wrote.
Meg Ryan and Susan Jordan
The Sleepless in Seattle actress and her mother are said to have clashed over the man in her life, actor Dennis Quaid, in 1990. As Jordan explains it, she confronted her daughter with worries about Quaid's "jittery" behaviour and questioned whether he might have been taking cocaine—something that was denied. Jordan stopped hearing from her daughter and wasn't invited to the couple's 1991 wedding, which took place only after he agreed to go to rehab.
A decade later, Jordan wrote in her 2001 autobiography The Immune Spirit: "The image [Meg] has of the innocent, dizzy girl-next-door could not be further from the truth. In real life, she's a cold-hearted, cruel manipulator."
Ariel Winter and Chrisoula Workman
The Modern Family star's well-documented efforts to be removed from her mother's custody date back to 2012. She filed a restraining order against her mother, alleging physical and emotional abuse, including slapping and mocking her weight. The actress's guardianship was permanently awarded to her sister, Shanelle Gray, in 2014 following a long court battle. Workman, meanwhile, has maintained her denial of any abuse.
Now 18, Winter said this week that she hasn't spoken to her mother in three years. She added of the public custody battle, "It's already hard enough for abuse victims, but it's harder in the public eye when everybody has an opinion."