Haven't Made a Mother's Day Reservation? The Top 10 NYC Brunches to Wine and Dine Mom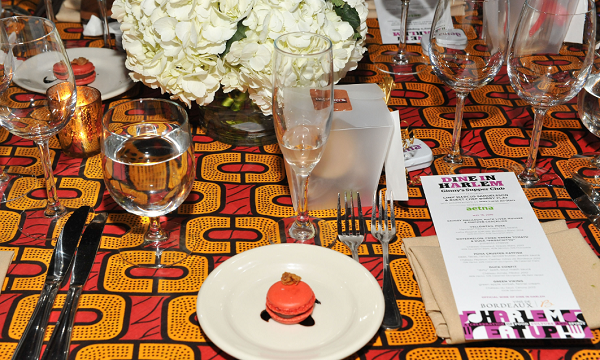 A mother's work is never done. Even long after the kiddies are all grown up and establishing families of their own, mom is still just one call away, willing and ready to swoop in, save the day and clean up our mess. That type of unconditional love and support is something that should always be celebrated, but especially on Mother's Day.
Give mom the break she deserves and keep her out of the kitchen on the annual holiday by wining and dining her with a Mother's Day brunch instead. There will be plenty of hot spots in New York City pulling out the stops for mothers on Sunday, and we've compiled a list of some of the best restaurants serving up families and celebrating moms.
Whether your mom likes to keep things light with a simple egg scramble and a coffee or she's the type of gal that wants to turn up with a few mimosas at brunch, these are the 10 best restaurants to honor the special woman in your life with good food, good drinks and good times.
Cafe Clover: The West Village haunt is a neighborhood staple thanks to the many healthy and appetizing menu options created with locally sourced and organic ingredients. While options like the Avocado Toast, Quinoa Pancakes and the Lavender Waffle are staple menu items worth trying on any given Sunday, on Mother's Day the restaurant will offer a special four-course prix-fixe menu featuring seasonal options like Seared Soft Shell Crab, Mushroom Dumplings and Short Rib Hash—all of which will wash down deliciously well with signature cocktails like the beat-infused quinoa vodka cocktail, aptly named Beatnik, or the Garden Cocktail comprised of crop organic cucumber vodka, green juice, elderflower, honey and lemon.
Red Rooster: With enough comfort food and live music to feed the belly and the soul, Red Rooster is a Harlem mainstay that's captured the jazz of Uptown culture since chef Marcus Samuelsson and business partner Andrew Chapman first opened the doors to the restaurant in 2010. Locals love it for the southern-inspired dishes and the steady lineup of live music performers, and at brunch, guests get to enjoy them both with the weekly gospel brunch at the restaurant's downstairs venue, Ginny's Supper Club. Let mom fill up on Coquito French Toast and Hot Honey Yardbird while her spirit gets a boost from Vy Higginsen's Sing Harlem Choir. It'll be a Mother's Day celebration she certainly won't forget.
Maison Premiere: If mother dearest likes her seafood with sophistication, then brunch at this Williamsburg restaurant is worth checking off the list. You'll be crowned her favorite child after throwing back Chesapeake Gold oysters, lobster rolls and poached eggs with trout caviar. She will sing your praises after washing down a mountain of fresh seafood with bellinis, mimosas and Maison Premiere's signature brunch cocktail, Chandler Flip.
Candle 79: Just because mom gave up meat and animal products doesn't mean she can have a fine dining experience on Mother's Day. Give her a vegan brunch that will fill her heart with delight and her tummy with Spaghetti & Wheatballs at the Upper East Side's most quaint and quality vegan restaurant. While the entire menu is completely vegan, there are still filling options that even the biggest meat-lovers will enjoy like the hearty Beyond Burger 17.
Olmsted: If mom wants to eat at an award-winning Prospect Park restaurant, then let her feast on the delicacies listed on Olmsted chef and owner Greg Baxtrom's menu like potato latkes served with preserved lemon crème Fraiche and smoked trout roe. Or maybe she's more of an egg roll kind of girl? Olmsted has her covered with the brunch rolls filled with smokey bacon, farm eggs and Vermont Cheddar. Another sure way to please mommy at Olmsted on Mother's Day—order the Butternut Squash Bread. Moms love the Butternut Squash Bread at Olmsted.
Balaboosta: The term "Balaboosta" is a Yiddish word that literally means perfect housewife and mother. If that's not enough reason to treat your beloved mum to the West Village restaurant, then the menu should definitely do the trick. The Hummus Tahina with red s'chug and pita is a must, and the Shakshuka is arguably one of the most divine brunch dishes one may ever eat. Save room for dessert too—the Milky, a chocolate mousse and whipped cream Israeli pudding, is a fan favorite.
Roberta's: Of course your mother loves pizza. Everyone loves pizza, Roberta's especially. It's a place where mom doesn't have to feel guilty about downing an entire Jon Bon Chovy pizza topped with garlic, parmigiana, mozzarella, kale, sunchokes, rosemary, anchovies and lemon because everyone ordering the Jon Bon Chovy—or the Cowabunga Dude or the Beastmaster or any other pie—is literally gorging on the whole pizza with no regrets, and they're washing it down with a Coupe De Ville cocktail too.
Santiago's Beer Garden: A fun Mother's Day worth remembering is your mom posing in front of a colorful graffiti-covered wall with a red sangria in her hand while you snap pictures that she'll later post on her Instagram for all of her 14 followers to see. Luckily they're all your cousins and aunts, so no one will be quick to judge when she reveals in the caption that sangria is actually her fourth glass of a huge pitcher you helped her suck down. What makes this particularly lit situation even better is that mom's had a few chicken empanadas and a whole heaping of stewed chicken with coconut rice and beans along with a few nibbles of the roast pernil (Dominican pork) you ordered, so she can handle the party in her glass. That's it. That's Mother's Day.
Freeman's: There is a chill and quiet little place that's just waiting for you to bring your mom in for a relaxing, low key brunch on a day that most places will be riddled with large crowds and chaos. It's Freeman's. Located in a not-so-secret alley in Manhattan, Freeman's is the epitome of taking it easy and enjoying the simple pleasures of life. The inside decor feels a lot like home and the welcoming staff greets guests like long-lost relatives they've been waiting to see again. Then there's the food. Inspired by the clandestine colonial American taverns, the menu boasts old-world favorites like Bison steak and eggs and English breakfast plates that include scrambled eggs, roasted potatoes, thick cut bacon, sausage links, baked beans and mushrooms. Modern crowd-pleasers like buttermilk pancakes, French toast with orange-honey ricotta cheese and omelets are on the menu too.
The Nomad: Is there any better time to let mom sit in the lap up luxury than on Mother's Day? Treat the woman that raised you to pure opulence on Sunday by taking her to the swanky NoMad Hotel's premiere restaurant where she will be waited on hand and foot while dining on elegant plates of smoked pork belly, avocado toast topped with a soft-boiled egg, radish and piment d'espelette (French peppers) or any of the fine delectables included on the menu. Keep the evening going and follow up brunch with a few rounds of cocktails at the NoMad Bar just a few rooms away.