Mother's Day Food and Drinks Deals 2020: Promo Codes and Discounts for Pick Up and Delivery
Mother's Day 2020 is on May 10, and though it may look a little different this year with social distancing, there are plenty of ways to celebrate. With top restaurants offering Mother's Day bundles for delivery and takeout, plus free and discounted wine on offer, make the most of the deals below to celebrate Mother's Day at home.
Mother's Day Food and Drink Deals 2020
Bahama Breeze
BJ's Restaurant and Brewhouse
The Cheesecake Factory
Denny's
Olive Garden
Sprinkles
MOVO
La Marca Prosecco at Drizly
Bahama Breeze
You can preorder the Caribbean Mother's Day bundle at Bahama Breeze, which includes a choice of entrée (jerk chicken pasta, seafood paella or grilled chicken with cilantro crema), salad, and a dessert, with the option of adding beer to your order. The bundles are available now through Mother's Day, with prices ranging from $59.99 to $69.99.
BJ's Restaurant and Brewhouse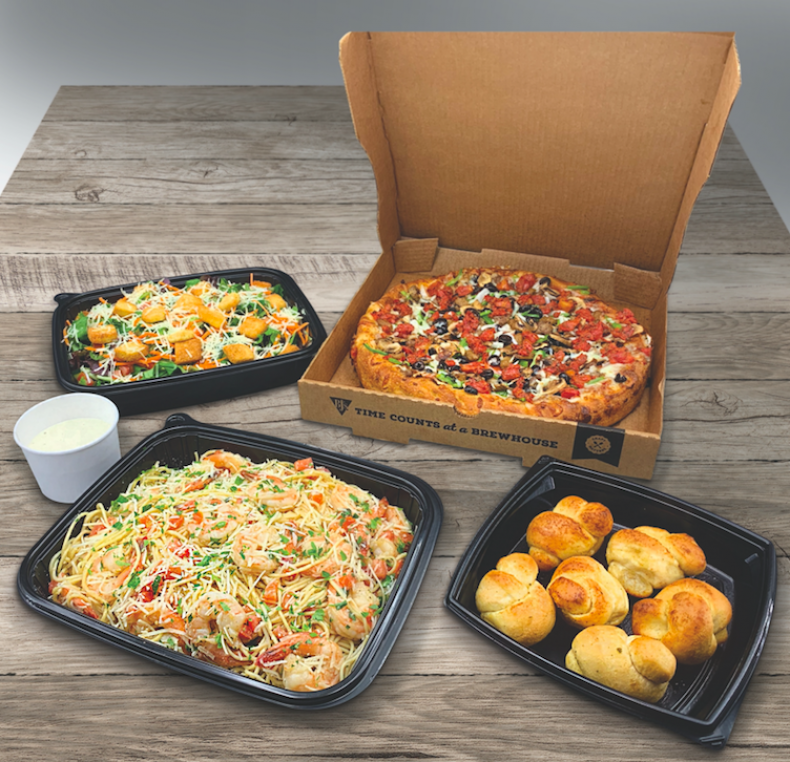 BJ's Restaurant and Brewhouse is offering guests a Mother's Day bundle from Friday, May 8 to Sunday, May 10. Made up of a large deep-dish pizza, a shrimp scampi entree, a salad, and six garlic knots, the bundle feeds four to six people for $59.95.
Additionally, you can add a free Pizookie to an order of $9.95 using the promo code PIZOOKIE. If you're looking to add some drinks to your order, BJ's Restaurant and Brewhouse is also offering $10 Bottles of Select Wine and $10 BJ's Handcrafted Growler Fills with the purchase of a growler vessel.
The Cheesecake Factory
The Cheesecake Factory has launched its Mother's Day gift card promotion a little earlier this year. Available now through May 10, when you buy a $50 gift card online you will receive a $10 bonus card.
Why not use the gift card to purchase a 6-inch or 7-inch cake to celebrate Mother's Day? Or gift the card to your mom to allow her or order some of her favorite dishes from the menu for takeout or curbside pick-up, (though the offer is not valid for delivery offers).
Denny's
If you're planning on celebrating Mother's Day with breakfast, Denny's is offering a discount on its new shareable family packs, like the Grand Slam, Build Your Own Cheeseburger Pack, or the Premium Chicken Tenders Pack, which feed a family of four and come with sides and desserts.
Use the promo code FAMILYPACK for $5 off your order, plus get free delivery through May.
Olive Garden
Olive Garden's take and bake sharer, which includes a pan of ready-to-bake cheese-stuffed shells, salad, ready-to-bake breadsticks, and choice of homemade dipping sauce and serves up to five people, is available to order and for pick up or delivery on May 8 and May 9.
Additionally, you can get a bonus $10 gift card when you purchase a $50 gift card.
Sprinkles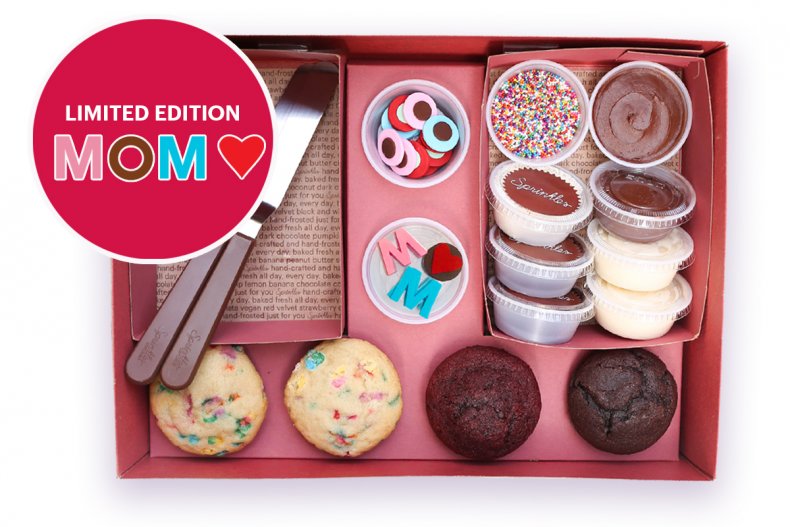 Sprinkles' Mother's Day Kit offers kids the chance to do a fun Mother's Day activity with their moms this weekend. The kit includes unfrosted baked cupcakes, frosting, edible decorations, sprinkles, and decorating spatulas to create custom cupcakes.
The Sprinkles DYO-TO-GO box is available now to preorder at Sprinkles.com for local delivery and curbside pick-up from May 8 until May 10. Alternatively, you can choose between the (pre-decorated) limited edition red box or the gift box.
How to get free and discounted wine for Mother's Day
MOVO has set up a hotline for moms who are at their wit's end and need "a good cry/vent/laugh/scream session."
MOVO, which is a new canned wine spritzer, is inviting moms to call the hotline on 1-833-3-SCREAM-4-WINE, and will hookup any caller with free wine. The offer begins today and runs through Mother's Day on May 10.
After venting, an automated voice will direct the caller to the MOVO website where they can claim their free wine, then MOVO will Venmo the caller the cost of the wine.
The deal is valid nationwide except for Alabama, Indiana, Maine, Maryland, Vermont and West Virginia.
Alternatively, if prosecco is your drink, La Marca Prosecco is offering moms a discount to celebrate Mother's Day. To get discounted La Marca prosecco delivered, courtesy of Drizly, use the promo code LAMARCAFORMOM for $5 off on your first purchase of Drizly, from now through May 9.