Mother's Day Forecast Impacted by Thunderstorms and Heavy Rain in Mississippi Valley and East Coast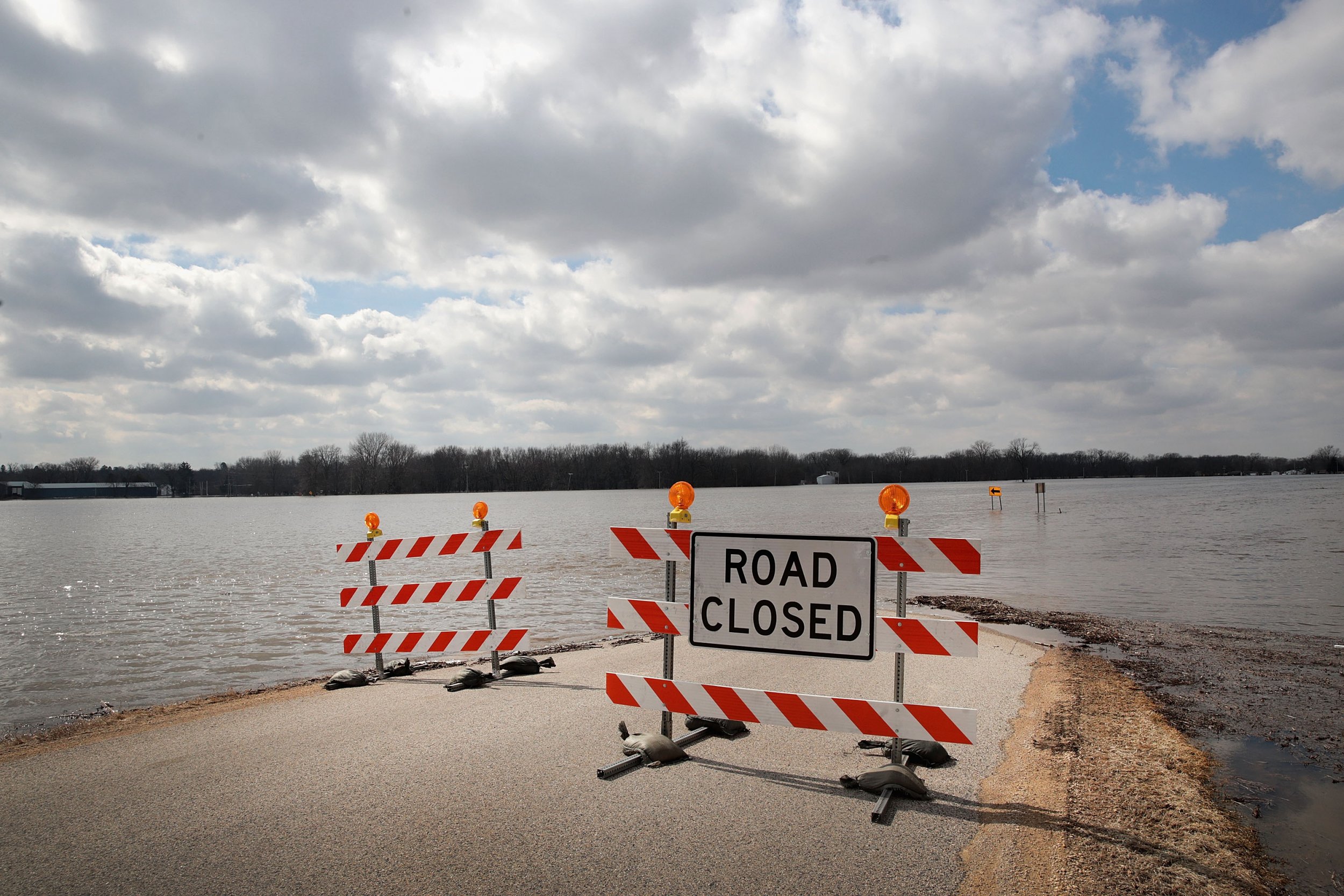 A Mother's Day forecast is looking rainy for some parts of the U.S. as heavy rainfallis expected across the central plains and the middle Mississippi Valley Wednesday along with the risk of possible flooding. The National Weather Service was warning those in the areas where heavy rain was expected to be on the lookout for flooded roads, sinkholes and the possibility of property damage.
Some areas were expected to see as much as six inches of rain throughout the week until the Mother's Day weekend. That could be the equivalent of about a month's worth of rain all in a matter of days, according to the NWS.
Flash flooding, especially near rivers was a concern where rain was expected in Texas, Louisiana and Mississippi. As always, residents were urged not to try and cross flooded roadways due to the risk of their vehicles being washed away.
"A potent front that has been lingering in the Central Plains and Middle Mississippi Valley over the past couple of days will begin to move today as a low tracks northeast--a warm front will lift northward east of the low, while a cold front moves through the Central/Southern Plains and Rockies over the next couple of days," said the forecast from the Weather Prediction Center Wednesday.
The severe weather could also bring hail and tornados with it. The change in temperatures and the combination of rain as well could cause both conditions to develop. Those in the areas where the severe weather is expected should be sure to keep an eye on their local forecasts and any warnings from officials in the area through the end of the week.
Additional rain was occurring as north as Wisconsin on Wednesday. There were flash flood and regular flood watches in effect for parts of Texas, Louisiana, Arkansas, Oklahoma, Kansas, Nebraska and Missouri. The watches meant that a flash flood could develop at some point due to the right conditions. now was also possible in elevated areas that were expected to see some precipitation.
Small areas of Kansas and Texas also had flash flood warnings, a more imminent risk to those in the area because they're issues when a flood is happening or about to happen.
Parts of central Texas were under a severe thunderstorm watch Wednesday as the storms began moving across the state. The severe weather meant many places could have damp weather for Mother's Day weekend. The weather was expected to move east through the rest of the week, bringing possible rain to the coastal states for the holiday weekend.