Mother's Day 2019: Best Deals on Gifts, Jewelry, Clothes, Hotels, Treats and More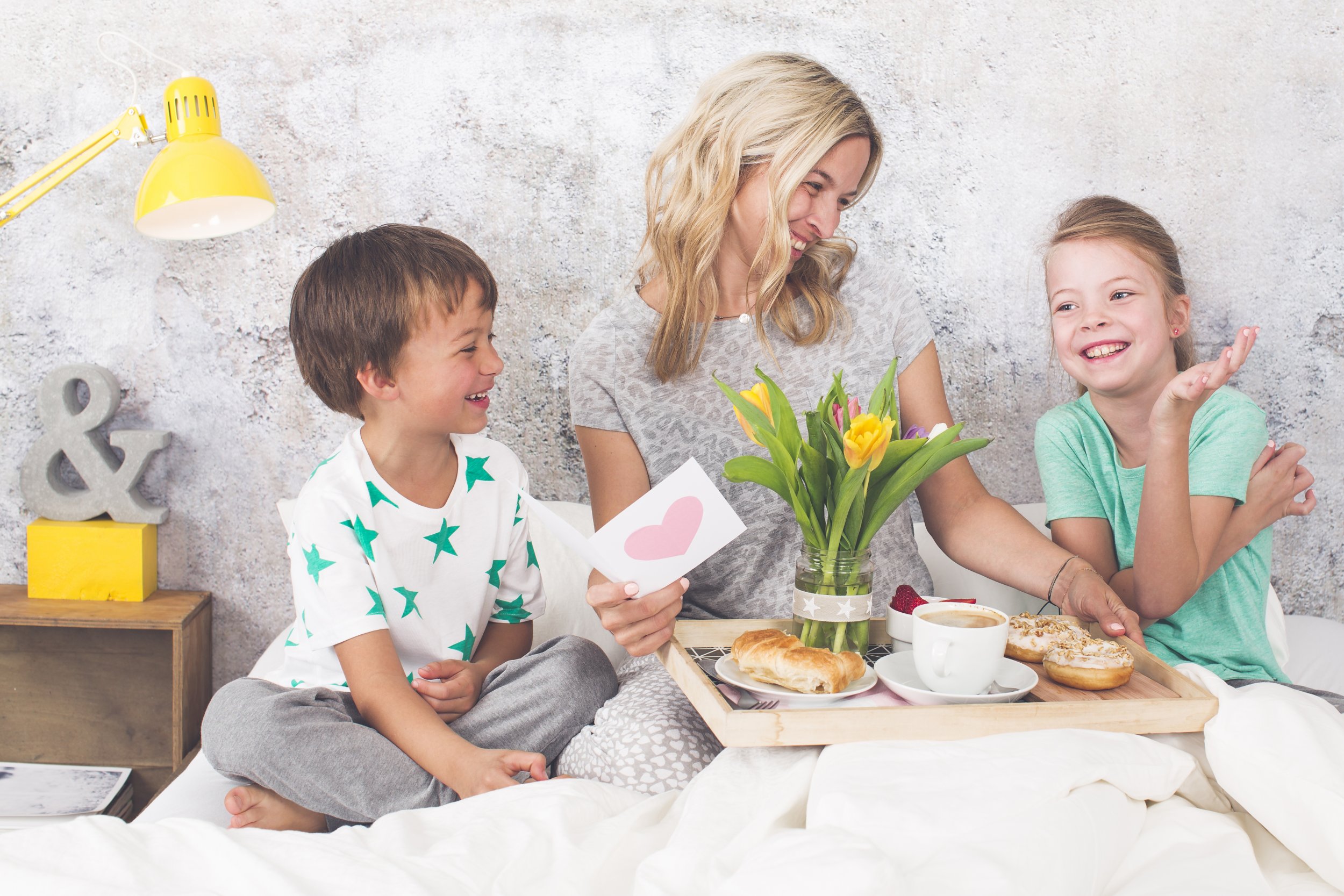 This Mother's Day is a special day for many women across America, because it means putting their feet up. According to the U.S Department of Labor, 70 percent of moms with children under 18 participate in the workforce, and according to juice company Welch which did a study of 2,000 American moms, being a mother is like holding down two full-time jobs (98 hours or work per week).
If you haven't already booked a fun day out with your mom, be sure to check out our guide on a selection of top lunch and brunch spots.
To celebrate American mothers, Newsweek has put together a guide to deals that can be used this Mother's Day, May 12.
Mother's Day Deals
Original Tin Cup
If your mother likes sustainable products, then this will be up her street. Especially for Mother's Day, customers can save 15 percent on the stainless steel cups, the company told Newsweek. Use checkout code LOVEMOM.
Dr Pimple Popper
The YouTube sensation has released her own skin care range and moms can get $5 off SLMD After Acne Maintenance Bundle, its media representatives told Newsweek. The care set, which normally retails at $95, includes a full size Salicylic Acid Cleanser, Retinol Serum, and Daily Moisturizer with SPF 15 to cleanse, treat and protect with anti-aging and glow inducing benefits.
Serta
New mothers can take their babies to a participating Serta mattress retailer and receive a gift with a purchase or a discount on a new mattress, the company told Newsweek. According to Serta, parents of newborns lose about 350 hours sleep in the first year, so buying a mattress might be a welcome present this Mother's Day.
The company is also surprising one lucky mom on Mother's Day with a Serta mattress and crib mattress, as well as a $3,000 babysitting fund.
Vote Like A Mother
For politically minded mom gifts, the company is offering 15 percent off all orders at votelikeamother.org with code MOTHER, Newsweek was told. Celebrity fans include Julianne Moore and Renee Zellweger.
Tali Gillette Fine Jewelry
Loved by Gwyneth Paltrow, Naomi Watts, Sarah Jessica Parker, Jenny Mollen, and Bethenny Frankel, according to media representatives, mothers can get 10 percent off jewelry including its signature diamond and gold 'Mama' necklaces. Owner and Founder Tali Gillette uses ethically sourced luxurious 18 carat gold and diamonds to create hand-crafted designs with prices starting at $350, Newsweekwas told.
Decocrated
Interior designer mothers will love receiving a home decor subscription box that can be given as a one time present or shipped quarterly with an annual subscription, the company told Newsweek. One box is priced at $79.99 with an annual subscription for $287.96.
Newsweek readers can get 20 percent off using the code: NEWSWEEK20
Edible Arrangements
According to the company, 44 percent of Americans aged 18 - 54 have three or more mother figures in their lives. To celebrate this, Edible Arrangements is offering discounts from May 1 through to May 12, media representatives told Newsweek. The offers are:
Buy 2 Get 1 Free "For All She Does" Box (Pickup Only – CODE: FORMOM)
Buy 2 Get 1 Free "Berry Best Mom"Bouquet (Pickup Only – CODE: BESTMOM)
T-Mobile
Tech-loving mothers can get specials from the mobile network operator online and in store, the public relations representative told Newsweek.
iPhone XS Max Memory Upgrade – Existing and new customers can purchase an iPhone XS Max (512 GB) and save $200
Buy Two Galaxy Watches and Save – New and Existing T-Mobile customers can purchase a Samsung Galaxy Watch on EIP, activate with a paired DIGITS line (two lines for new customers) and get a second Samsung Galaxy Watch FREE (via monthly bill credits)
Buy 2 Apple Watches and Save $200 – Purchase two Apple Watches on EIP, activate with a new Apple DIGITS line (two lines for new customers) and save $200 (via monthly bill credits)
Marc Skid
The organic underwear brand is offering 15 percent off its products, using code "TheBestMom". A $4 donation goes to charity with every pair purchased.
Arvin Goods
Like to give your mum socks for Mother's Day? Until May 12, sock-lovers can buy-one-get-one-free on all socks, the company told Newsweek. Arvin socks are made from 100 percent upcycled materials and save over 50 gallons of water per pair, according to the company.
AncestryDNA
If your mom is a genealogy buff (who isn't?) and wants to know more about her past, then this could be the perfect deal for her. Ancestry.com's DNA kit promises to estimate your ethnicity, trace your global origins and even provide matches to (potentially long-lost) living relatives, the company told Newsweek. The kit is $59 (reduced from $99) for Mother's Day, with the sale ending May 13.
The Pearl Source
If your mom is a fan of pearls, then this website just might be your savior this Mother's Day. The Pearl Source is offering 15 percent off your order plus free shipping. Just use MOM15 at checkout. The site is also taking an additional 10-20 percent off regular prices for Mother's Day, the company told Newsweek.
Mother's Day Hotel Deals
According to Hotel Tonight, hotel rates are averaging $138 per night for Mother's Day weekend, which is lower than the price of a typical family brunch. Here are some hotels the company has selected that would make a great getaway for American moms. All prices are for May 11, 2019.
Swissotel Chicago: Luxurious rooms have marble baths with water or skyline views; on-site penthouse fitness center with jaw-dropping views. $136 for one night.
The Curtis Denver: Retro-playful decor with fun perks like warm cookies upon check-in; each floor has a different theme, like "Chick Flicks" and "Big Hair". $143 for one night.
Lafayette Hotel San Diego: Home to the famous Weissmuller Pool and restaurant Hope 46, offering laid-back American favorites. $117 for one night.
Hotel deLuxe Portland: Modernized old Hollywood glam-themed decor, with chandeliers and Art Deco headboards. $151 for one night.