Mother's Day: Spare a Thought for Moms With Kids Behind Bars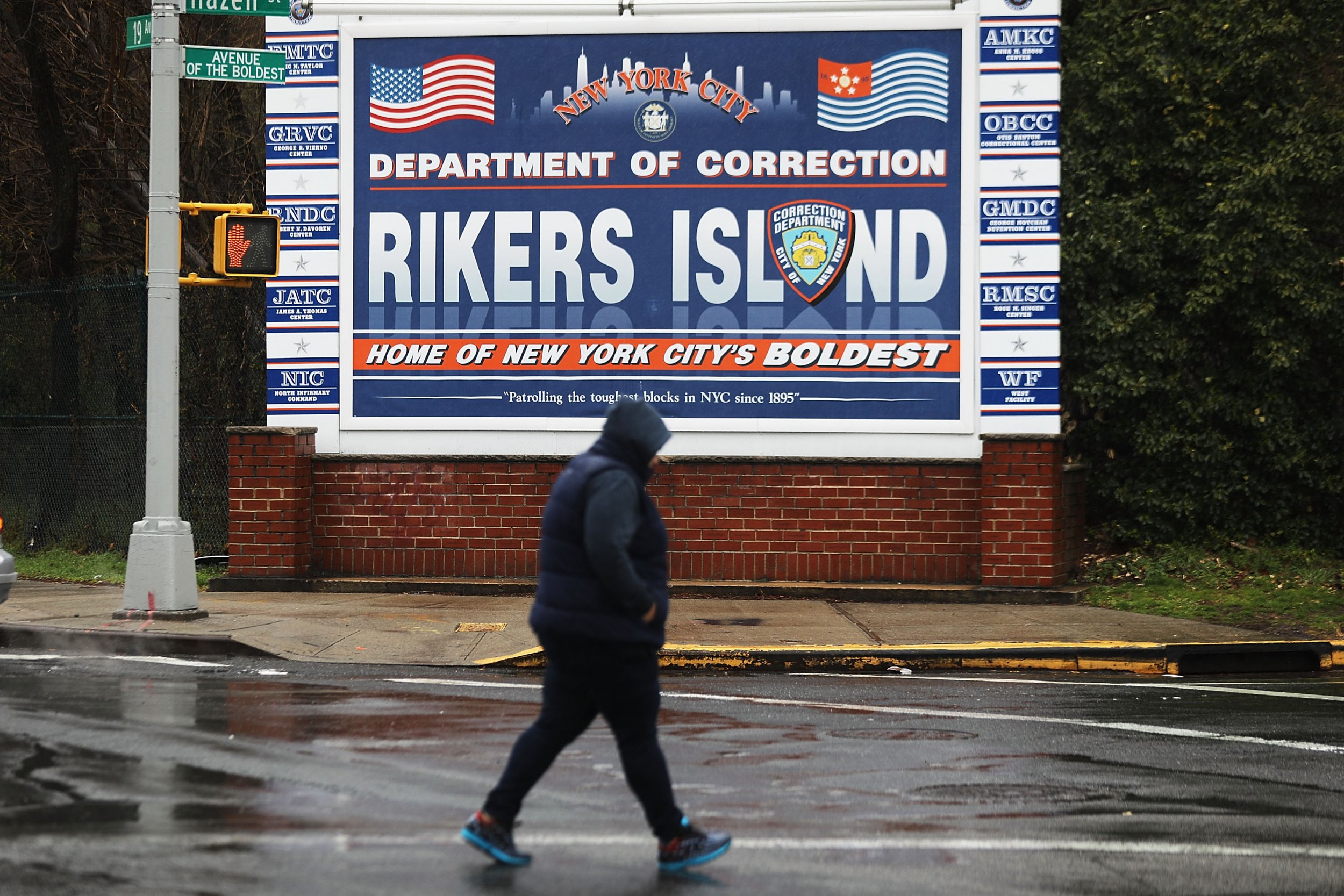 Burnt toast, strawberry jam, a half-eaten stick of bacon — all carefully arranged on a tray and plunked by loving hands onto the bellies that once carried them. That's how many children and mothers start the first Sunday of May each year. Mother's Day is among most precious days for many moms around the country.
It's also among the most heart-breaking for others.
It's hard for many of us who haven't experienced the cruel absence of a child to fully understand it. But for the mothers of the 54,000 children incarcerated in this country — the most of any in the world — Mother's Day rings in a pain so acute it can be hard to describe.
For instance, Jeannette Bocanegra and her son JahPower were separated for six Mother's Days, starting when the boy was only 14 years old. Throughout his years in lockup — including an especially brutal time at Rikers Island — the teenager was moved repeatedly, farther away from home each time. Authorities often didn't even bother to tell Bocanegra where her son had been sent.
After one move, she remembers him calling to say, "Mommy, they moved me again and I don't think you can come this far." Indeed it was a struggle for Bocanegra, a hard-working mother of five from the Bronx, and her cancer-stricken husband to afford to travel such long distances. Yet she assured her child, "No matter where they send you, I'm going to find you."
Silence. Then tears. "For real, Mommy?"
This year, JahPower is home for Mother's Day. But for the mothers of the 54,000 other incarcerated American children birthdays ring in a pain so acute it can be hard to describe.
Getting Kids Out of Jail
In 2015 and 2016, my colleagues Nell Bernstein and Ebony Slaughter-Johnson and I interviewed more than a dozen family members turning this pain into action.
They're part of a growing national family movement working to improve conditions for incarcerated children — and ultimately to end the imprisonment of children in the United States. The resulting report — Mothers at the Gate: How a Family Movement Is Transforming the Juvenile Justice System, which we first published in 2016 and re-released this year — describes in these family members' own words the solidarity, power and support they bring to the pressing national debate over mass incarceration, especially of juveniles.
Most are ordinary parents. But direct experience has also made them powerful storytellers, policy experts, lobbyists, support providers and community activists. They testify at local, state and federal hearings on issues like improving juvenile prison conditions, raising the age of transfer into adult prisons, ending the solitary confinement of juveniles and reinvesting in under-served communities.
Last year, then-President Obama banned the use of solitary confinement for juveniles in the federal prison system. Shortly thereafter, Los Angeles County — home to the largest juvenile justice system in the country — did the same.
The progress didn't end with the Obama administration, either.
This March, plans were announced to close the infamous Rikers Island prison in New York, where 16-year-old Kalief Browder was held in solitary confinement, experiencing brutal abuse before taking his own life. And in April, the state finally legislated that it would no longer treat 16 and 17 year olds as adults in the criminal legal system. Lawmakers are advancing similar laws in North Carolina and Texas.
Further, according to the family-involved advocacy organization Youth First, family efforts have helped force the closures of Larned youth prison in Kansas, Beaumont youth prison in Virginia, and the Connecticut Juvenile Training School, all of which are set to be shut down over the next year or so. A new report by Youth First and the Campaign for Youth Justice details much more of this family-led work.
"Importantly, money freed up from these closures is being reinvested in communities to support youth," says Liz Ryan, Executive Director of Youth First.
Attacking the Stigma
Alongside the policy front, the mothers are also waging a social fight against the stigmatization of families caught up in the system.
Mothers especially are confronted by public shaming when their children are locked up. "The shame and isolation," said mother Tracey Wells-Huggins, make "you feel like public enemy No. 1." Wells-Huggins learned that firsthand after her 14-year-old son was arrested on suspicion of gang activity. (He'd joined a group of kids watching a fight on a street corner after school.)
Her son was eventually cleared of the charges, but the experience gave Well-Huggins a frightening view of a system that treated her child as a criminal and assumed that she was responsible for that.
The perception is that we're 'angry moms,' and we're all illiterate; we can't walk, talk and chew gum at the same time. The perception is that we're not solid families. The perception is that we all think our kids are innocent when they're not. They ask: 'Are you on welfare? Are you involved in child services?'
Wells-Huggins went on to found Renewed Minds, an organization that works to support the family members of incarcerated loved ones in New Jersey.
That stigma has devastating cascading effects. Once a child has contact with the juvenile legal system, the Justice Policy Institute reports, the chances of recidivism are greatly increased — with the initial act of detention being the most significant factor. It's a problem exacerbated by the presence of police officers in schools, where a vicious school-to-prison pipeline turns mundane classroom behavior into matters for the criminal justice system.
Children's lives can be destroyed almost before they've even begun.
The Next Civil Rights Issue
Bernstein, who's been doing investigative journalism in juvenile prisons for decades, calls mass incarceration — along with "the racial and economic inequities that fuel it" — perhaps "the greatest civil rights issue of our time."
And she sees this family-led organizing as part of the next great civil rights movement. "The various civil rights battles of our nation have historically been led by those most affected," she explains in the introduction to our report. "It may not be an overstatement to say that the moment has come for the mamas to make history."
Yet for now, they're facing months and years without their children.
"When we gather for birthdays and holidays," says Grace Bauer-Lubow, co-founder of Justice for Families, "I will see the smiling faces of my healthy daughters and granddaughter and I will feel gratitude and joy. But soon the sadness and ache that comes from my son's incarceration and separation from our family will overwhelm all other emotions. It tears me in two."
Bauer-Lubow, Jackson, Wells-Huggins and Bocanegra represent the increasing number of mothers who are preparing testimony, providing support and training to other families, promoting alternatives to juvenile incarceration and developing positive models of restorative justice and community reinvestment.
It turns out that the mothers may just be the best hope that one day their children and others' won't have to spend more Mother's Days behinds bars and can be at home burning toast and spreading strawberry jam instead.
Karen Dolan is a fellow at the Institute for Policy Studies. She coauthored the report Mothers at the Gate: How a Family Movement Is Transforming the Juvenile Justice System.