Motion-Controlled Videogames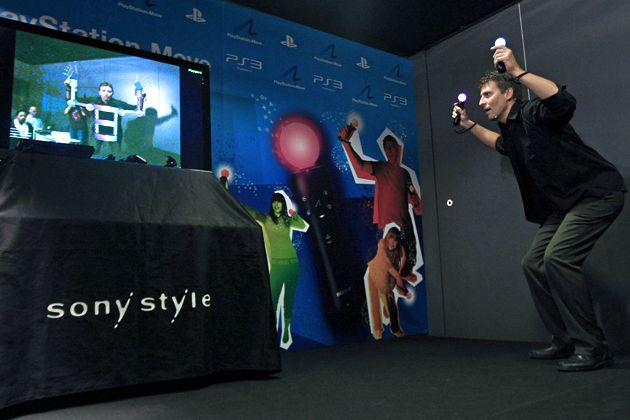 A line formed at an Old Navy store in Raleigh, N.C., as spectators took a break from Christmas shopping to watch a pair of dancers let loose to Lady Gaga's "Poker Face." There was no DJ or iPod hookup in sight. The women were playing MTV Games's Dance Central for Microsoft's Kinect for Xbox 360 as a way to instill a little energy into the shopping monotony. Kinect does away with the controller, letting players use body motions to navigate virtual experiences—hence, the dance-party atmosphere. The tween girls waiting in line asked their moms to finish dancing so they could get a turn. Retail stores such as Macy's and Old Navy are offering a game the whole family can enjoy, which just might keep customers shopping a little longer.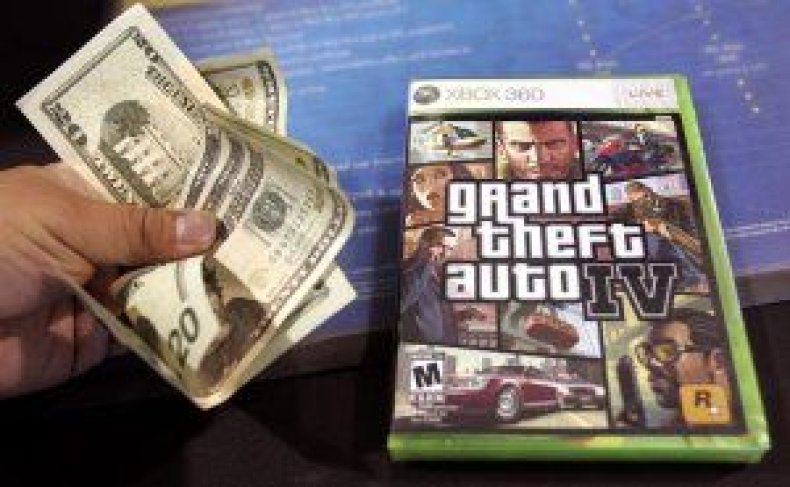 As more consumers are entering the videogame space through such new portals as Facebook and iPhone's Game Central, console makers want a piece of this broader audience, too. So they're turning to new interactive experiences that are simple enough for anyone to jump into and have fun with. At the same time, relapsed gamers in their 30s and 40s who grew up on Pac-Man and Pong are returning to these simplified game experiences that do away with complex controllers and focus on instant interaction, like Microsoft's Kinect Joy Ride and Electronic Arts' Harry Potter and the Deathly Hallows: Part I. "One of the biggest challenges to expanding the size of the console gaming market has been the difficulty many new users have learning complex controls," says Sean Levatino, designer of Sports Champions at Zindagi Games. "By creating game experiences that allow natural, intuitive movements, we open the doors of electronic gaming to anyone who has ever thrown a ball or tossed a Frisbee disc."
The popularity of Kinect and PlayStation Move motion-controlled games are helping the game industry see black this holiday season. November game sales raked in close to $3 billion in the U.S., according to research tracking firm the NPD Group, an 8 percent increase over last November. While software sales climbed 4 percent to $1.46 billion and hardware sales were up 2 percent to $1.08 billion, accessories such as controllers and cables were the real cash cows, skyrocketing 69 percent to $413.13 million. "November sales represent the best November on record in terms of new physical retail sales," says NPD videogame analyst Anita Frazier. "It bests November 2008 by roughly $30 million, and that time frame was at the height of the music-dance genre sales."
While Kinect completely does away with any controllers and lets a player's body movements control the action through an advanced camera that tracks movement, Sony's PlayStation Move takes a page out of Nintendo's Wii playbook and offers more accurate motion-controlled play by using wands that replicate a player's real-world motions instantly into the on-screen action.
When you consider that Microsoft has sold 47.4 million Xbox 360s globally and that Sony has more than 43.2 million PlayStation 3s in homes around the world, there's still a huge audience of gamers who are sitting out this first wave of optional motion-sensor games. While every game for Wii has been designed to take advantage of upper-body interaction, only select games for Sony and Microsoft support this new technology. Besides, some of the biggest games of the year, including Activision's Call of Duty: Black Ops and Microsoft's Halo: Reach, do not support Kinect or PlayStation Move. According to Michael Cai, vice president of videogames at research firm Interpret, 32 percent of Xbox 360 owners plan on buying a Kinect and 30 percent of PlayStation 3 owners intend to get a PlayStation Move in the next three months.
The console business has traditionally focused on the core gamers who will buy 20 or more games a year and stand in line for midnight openings of big releases like Sony's Gran Turismo 5. The Entertainment Software Association estimates that more than 168 million Americans play games. But that's just a fraction of the potential audience that has become hooked on Zynga games like Farmville, which has more than 55 million monthly players, and Android games like Angry Birds, which has been downloaded more than 50 million times. It's this audience that motion-controlled game makers are hoping to court.
When Nihilistic Software, developer of Heroes on the Move, was play-testing its new game, it had 50-year-olds in the studio waving the wandlike controllers for the first time to ensure that the gameplay was intuitive for players of all ages. "I think we will find that the traditional demographics will completely change in five years," says Harley Baldwin White-Wiedow, director of design at Nihilistic Software. "Seven-year-old kids and 77-year-old women? We'll absolutely be thinking of them when we make games."
More females have been entering the gaming realm over the years, thanks to franchises like Nintendo's Wii Fit, Ubisoft's Your Shape, and EA Sports Active. Kinect and PlayStation Move are offering new variations on these titles. Nintendo has sold 79 million Wiis since it introduced motion-sensor gaming to the mainstream in 2006.
After generating more than $1 billion in sales over the years, skateboard legend Tony Hawk watched as his new motion-control skateboard game from Activision, Tony Hawk: Ride, connected with kids and families who enjoyed performing tricks on the skateboard peripheral that connects to Xbox 360 and PlayStation 3. His sequel, Tony Hawk: Shred, was designed to appeal more to this family audience. Now he's excited about Kinect and PlayStation Move. "I think having the full-body experience of videogames is really opening new doors of possibility," says Hawk. "With Kinect, I'm sure we can expand on this idea even more, so you see the entire body motion as well." U.S. Olympian Shaun White, who has a new Shaun White Skateboarding game out from Ubisoft, believes these new controllers will have the same impact on expanding the gaming audience as he's seen with his Wii games. "People in retirement homes are playing my snowboard games," says White. "In what other situation could a senior citizen know what it's like to snowboard?"
Looking ahead, Kudo Tsunoda, creative director at Kinect for Xbox 360, sees a future in which the next generation of Kinect games will allow gamers to interact with digitally created characters in the same way they do with real people—using body language and speech. The new Kinectimals game, out now, is just a preview of what's in store. "Future games will allow players to truly express themselves in a digital world with subtle body motions and by the tone of their voice," says Tsunoda. "Kinect will revolutionize how characters are developed and stories are told in an interactive medium." As cool as the new game technology is under the hood, what the game industry finally understands is that dancing mothers at Old Navy are just as important as their teenage sons.