Bangladesh Executes Former Jamaat-e-Islami Leader Motiur Rahman Nizami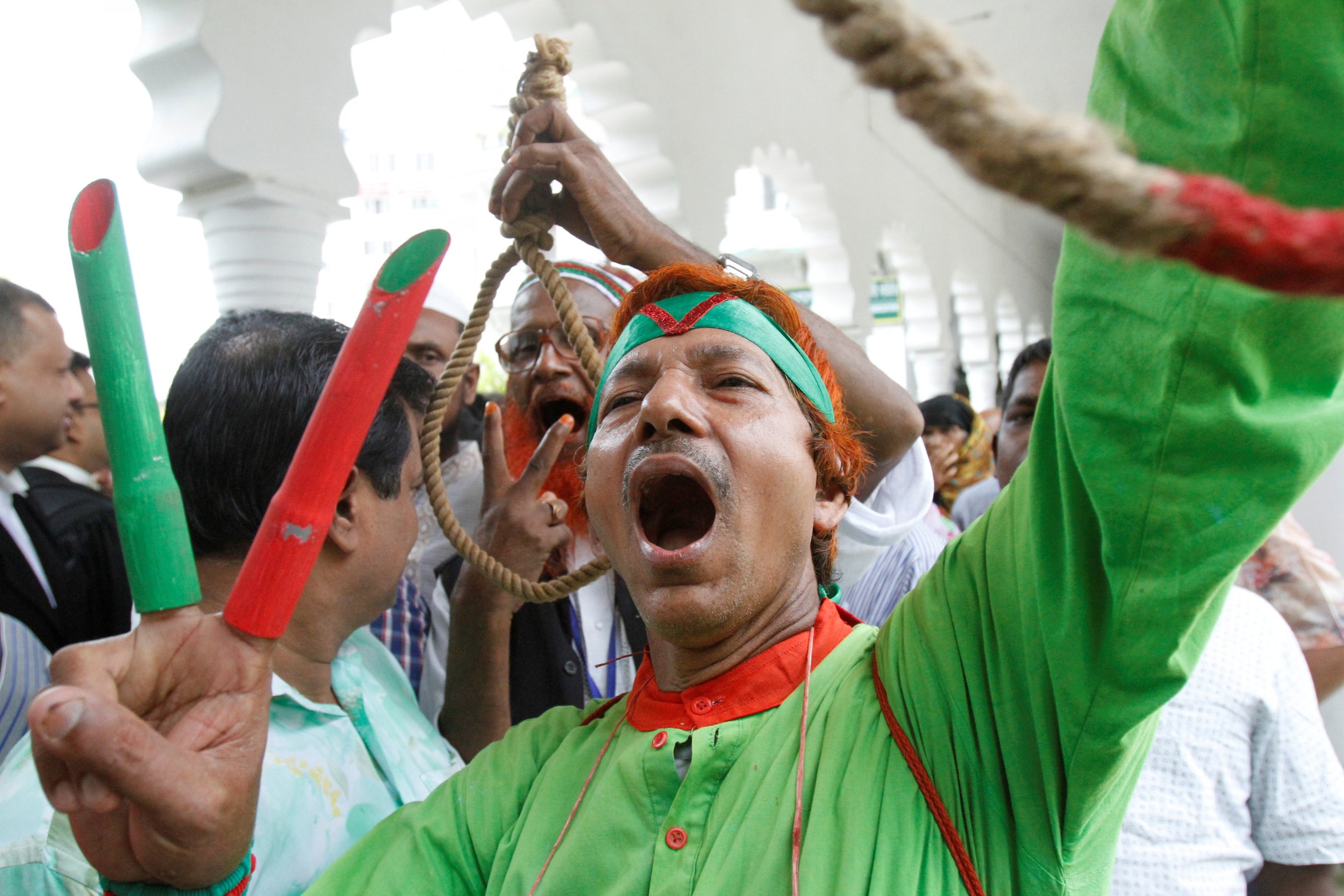 Bangladesh has executed Motiur Rahman Nizami, the former leader of Jamaat-e-Islami, the country's largest Islamist party.
Prosecutors had accused Nizami of committing war crimes during Bangladesh's struggle for independence from Pakistan in 1971. In October 2014, a judge found him guilty of genocide, rape and torture. He will be buried in his home in north-western Bangladesh.
During the 1971 war, Nizami led a paramilitary group called Al Badr that fought alongside the army of West Pakistan against troops seeking independence, The New York Times reported. His militia helped the army hunt down, torture and kill pro-independence activists.
Bangladesh's Supreme Court eventually found him guilty of killing 22 unarmed civilians in a single raid; committing genocide through the deaths of pro-independence activists; and of involvement in the rape, murder and deportation of civilians. It sentenced him to death along with two life sentences.
Hundreds of people celebrated outside his prison in Bangladesh's capital of Dhaka as news of his execution Wednesday morning spread, the BBC reported. Nizami, 73, was the fifth opposition leader who Bangladesh has executed since December 2013. He is also the most high-ranking.
Last week, Nizami lost his final appeal against his death sentence. He refused to contact President Abdul Hamid to ask for clemency. The acting leader of Jamaat-e-Islami, Maqbul Ahmad, said: "Nizami has been deprived of justice. He's a victim of political vengeance." The party will also stage a nationwide strike Thursday.
In 2009, Bangladesh began holding trials for people accused of war crimes during the secessionist struggle. Human rights organizations have criticized the trials, saying that they don't match up to international standards. They have also inflamed tensions with Islamists in the country who opposed independence.
Bangladesh has increased security in the wake of the execution, deploying thousands of police officers across Dhaka, with many sent to guard the prison. In recent months, there have been several murders in the country of liberal activists, secularists and religious minorities, which the government claims Islamist extremists are accountable for.