Mötley Crüe's Break Up: The Real Story You Won't See on 'The Dirt'
Mötley Crüe called it quits in 2015, after years of fights, abuse and loss that's only briefly covered in the new Netflix biopic.
Mötley Crüe, the subject of the new Netflix biopic The Dirt reached its pinnacle as a metal band in 1989, with the release of Dr. Feelgood, their fifth and most successful studio album.
It was a renaissance of sorts for the band, after the 1987 heroin overdose of bassist Nikki Sixx and battles with addiction by other members. Dr. Feelgood topped the Billboard 200 chart and earned the band two Grammy nominations (for the title track and "Kickstart My Heart.")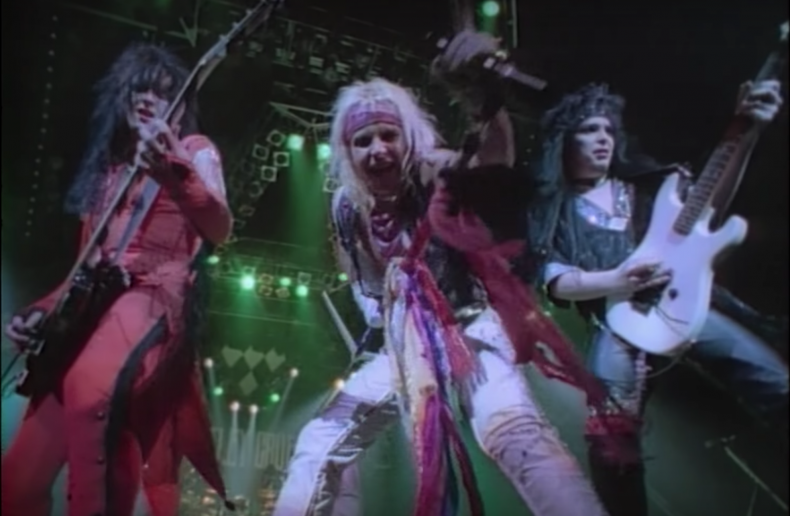 But by 1992, things looked bleak for the Crüe, with lead singer Vince Neil's departure from the band inaugurating an era of shifting lineups and commercial failures. At the same time, the music industry was turning away from glam metal in favor of the more-stripped down grunge. After years of turmoil, comebacks, reunion tours, rotating members and new albums, Mötley Crüe finally called it quits, seemingly for good, in 2015.
But why did Motley Crüe break up?
The Long Road to Mötley Crüe's End
The seeds of Mötley Crüe's demise began way back at the tail end of the '80s, the decade that defined them. In the collaborative autobiography The Dirt: Confessions of the World's Most Notorious Rock Band, drummer Tommy Lee laid out the Catch 22 that sobriety and the success of Dr. Feelgood placed the band in.
"We didn't hang out, we didn't party, we didn't stick our dicks where they didn't belong. We just flew into a city, played our asses off, and got the f--k out of there," he said. "For the first time, we were operating like a machine instead of four untamed animals. But then we started getting treated like a machine."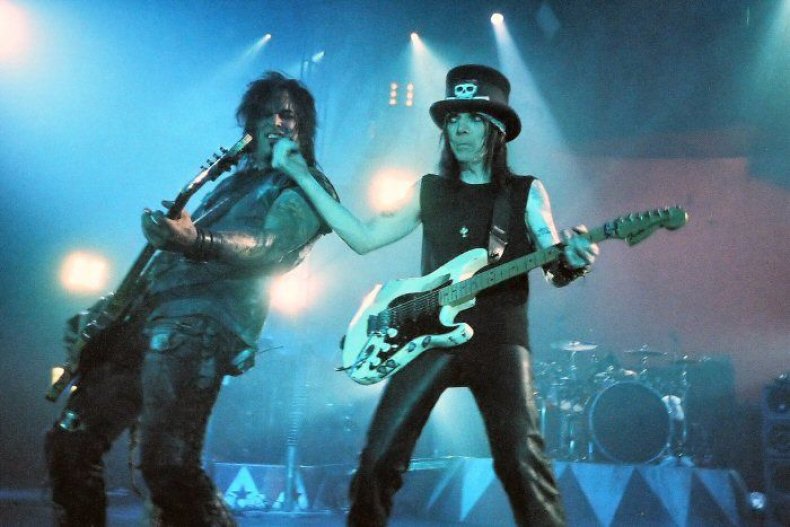 The pressure of a protracted grueling tour schedule took its toll—and it didn't help that, as the music world moved past glam, the band was still being packaged with acts like Warrant and Whitesnake—which Lee described as "cheesy pop-metal posers."
Mötley Crüe's label, Elektra, seemed aware glam metal's days were ending. "The record label was worried we'd lose our momentum," Lee wrote. "We were a money machine, and they were going to keep working us until we broke. And, dude, break we did."
For Lee, the beginning of the end happened on April 7, 1990, when an accident in New Haven landed him in the hospital. During a drum solo, Lee and his drum set were supposed to fly around the audience on an invisible track.
Lee was supposed to end the stunt with a freefall drop suspended from a bungee cord. It went horribly wrong.
"My skull f--king smacked against the head of some dude in the audience," he recounted. "And then, because the rope had so much elasticity, I hit the ground headfirst and blacked out." He was taken to the emergency room with a concussion and the band fwas orced to end the show about halfway through their usual set list.
But Lee wasn't the only member of the Mötley Crüe feeling increasingly battered and bruised.
On February 10, 1992, in the midst of a massive rainstorm over Los Angeles, He, Nikki Sixx and guitarist Mick Mars sat impatiently waiting for lead singer Vince Neil to arrive for a rehearsal. By the end of the day Neil was out of the band.
Vince Neil Leaves Mötley Crüe
Accounts vary on exactly what precipitated Neil's departure and to what degree he was pushed out or left for his own reasons. In The Dirt, Nikki Sixx describes the atmosphere and "mutinous tone" that led to Neil's outster from Mötley Crüe. He also indicated Neil's drinking was taking a toll. "Except for Mick, we were all slipping off the wagon, but Vince was the only one who was letting it affect his work," he wrote. "By the time he arrived, the seed was already planted in our minds that he was holding us back."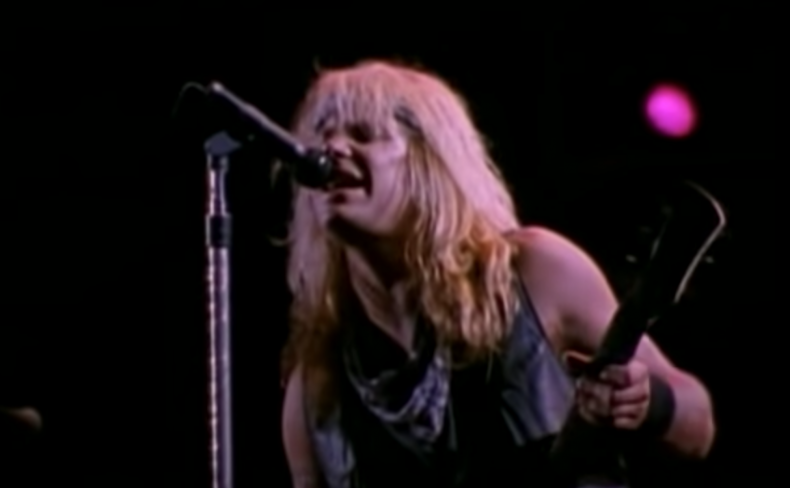 On February 14, Mötley Crüe announced Neil's departure, publicly putting the blame (at least partially) on his race car driving in the Indy Lights circuit.
"Race car driving has become a priority in Neil's life," a statement read. "His band mates felt he didn't share their determination and passion for music."
But behind closed doors there were other factors at work. "We are having new-lead-singer talks again," Sixx recalls telling Neil. "We are down here working, and we want to be here. This isn't going to happen if you don't want to be here and we have to force you out of bed every afternoon because you've been out all night drinking."
For his part, Neil claimed he was unhappy with the new songs they were coming up with to follow up the monster hit that was Dr. Feelgood. "Maybe I would have come in more if I liked the material," Neil responded. "The album is stupid. The keyboards you're putting on the album make us sound like pussies."
The argument escalated quickly, with Lee accusing Neil of failing to contribute and constantly checking his watch, apparently preoccupied with racing school or a "f--king golf tournament." Neil stormed out.
He shared his perspective on departure in a 1993 interview with the Los Angeles Times. "Despite what everybody heard, it had nothing to do with me choosing racing over music," Neil said. "That was the announcement the band put out and that's all some people ever heard."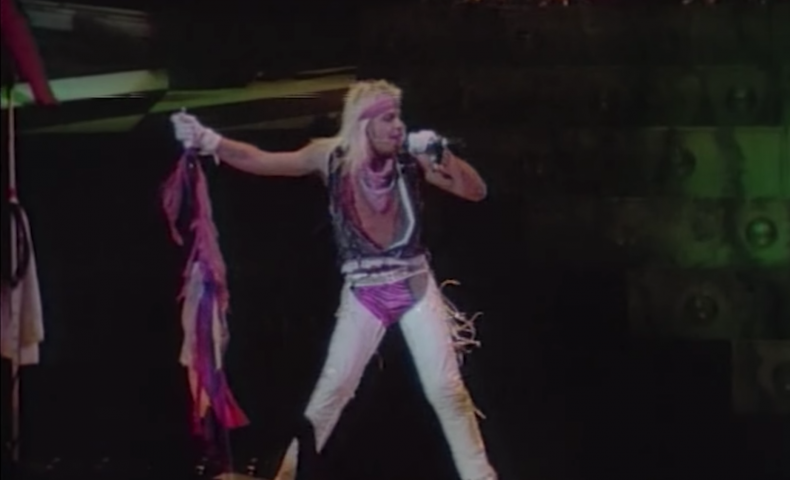 "I wanted the band to continue a straight hard-rock direction but they wanted to gin a blues direction," Neil said. "It just wasn't sounding good to me. I'm not a blues singer—and Mötley is a rock band, not a blues band. I think it's a stupid idea that will alienate the fans."
Neil also insisted he hadn't left the band of his own volition—he was fired. "Getting fired took me totally by surprise. It's the last thing I thought would happen. I haven't talked to those guys since it happened and I don't really care if I talk to them again."
By midway through 1993, circumstances had changed substantially, both for Neil and for Mötley Crüe: Neil signed a solo deal with Warner Bros. and, in April 1993, released his first solo album, Exposed.
It debuted at #13 on the Billboard charts but ongoing arbitration—involving communication strictly through lawyers—kept the fates of the four original Mötley Crüe members intertwined.
John Corabi and the New Mötley Crüe
After Neil's departure, Mötley Crüe replaced him with a new lead singer, John Corabi, formerly of the L.A. hard-rock band The Scream. In 1994, the new Mötley Crüe lineup released a self-titled album. Though it debuted at #7, sales of Mötley Crüe quickly fell behind previous albums. Critics generally approved of Corabi's singing, but a lack of support from Elektra Records, coupled with fan backlash and the changing music scene spelled doom for the new Mötley Crüe.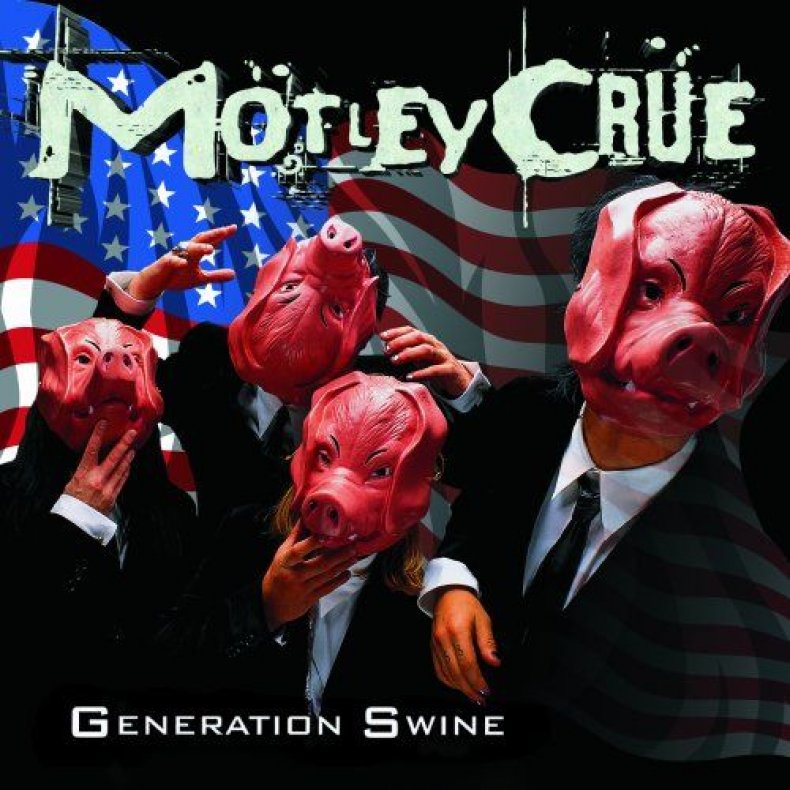 After working with him for two years on a follow-up album, Generation Swine, Mötley Crüe dropped Corabi and reunited with Neil. Corabi says he felt intense pressure after Mötley Crüe fizzled.
"By the time they came to me and said, 'We're bringing Vince back,' honestly, I was losing my hair, I was a nervous wreck," he revealed in 2017 on the podcast Rock Talk with Mitch Lafon. "When they told me that Vince was coming back, I was devastated but relieved at the same time."
Tommy Lee Leaves Mötley Crüe
Despite Neil's return, Generation Swine sold poorly when it was released in 1997. Two years later, in 1999, Tommy Lee left the band after a four-month stint in jail for assaulting then-wife Pamela Anderson. (The couple divorced soon after.) "I had so much time to think about what I wanted to do with my life musically and creatively," Lee told MTV News. What he wanted, apparently, was the rap-rock hybrid act Methods of Mayhem.
Mötley Crüe replaced Lee with long-time Ozzy Osbourne drummer Randy Castillo for the band's eighth studio album, New Tattoo.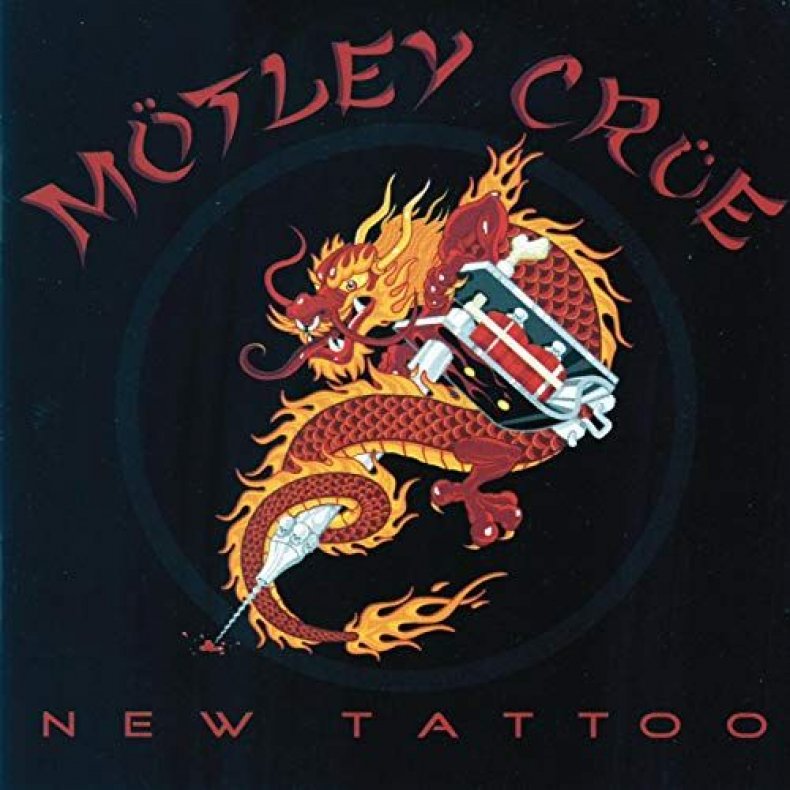 Shortly before touring for New Tattoo, though, Castillo collapsed from a ruptured duodenal ulcer. He was later diagnosed with squamous cell carcinoma, a common form of skin cancer and, after a brief remission, died in 2002 at the age of 51.
After touring with former Hole drummer Samantha Maloney, Mötley Crüe went on hiatus. It looked like the band was done once and for all.
The Mötley Crüe Reunion
That changed in 2004, when the band announced a greatest hits album and the worldwide tour "Red, White and Crue: Better Live Than Dead." A new single, "If I Die Tomorrow," featuring Lee back on drums, was released in 2005 and debuted at #4 on the Billboard charts. "We're just ready to go out and rock. We're still Mötley," Neil told the BBC.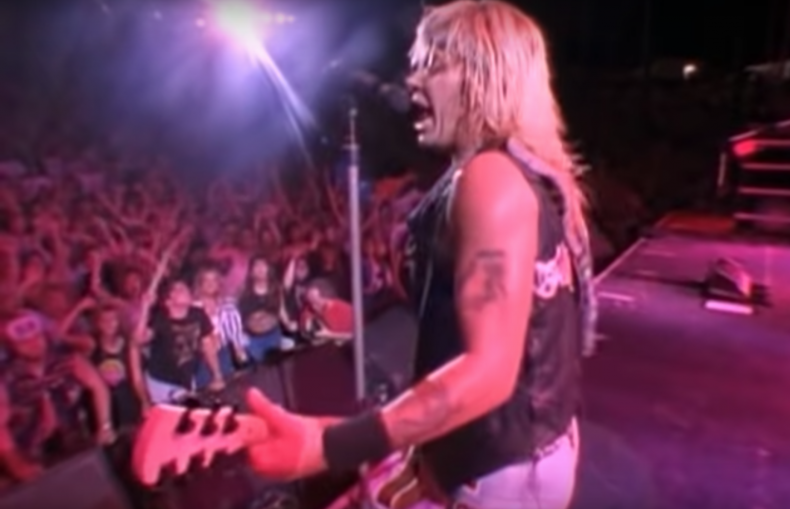 Mötley Crüe returned to touring, co-headlining with Aerosmith in 2006. Neil, Sixx, Lee and Mars returned to the studio and by January 2008, they had recorded 10 songs for a new album they were calling The Dirt, after their 2001 autobiography.
"The chemistry in the studio as we're writing is unbelievable," Sixx posted on his blog. "What a f--king great year… I can feel it."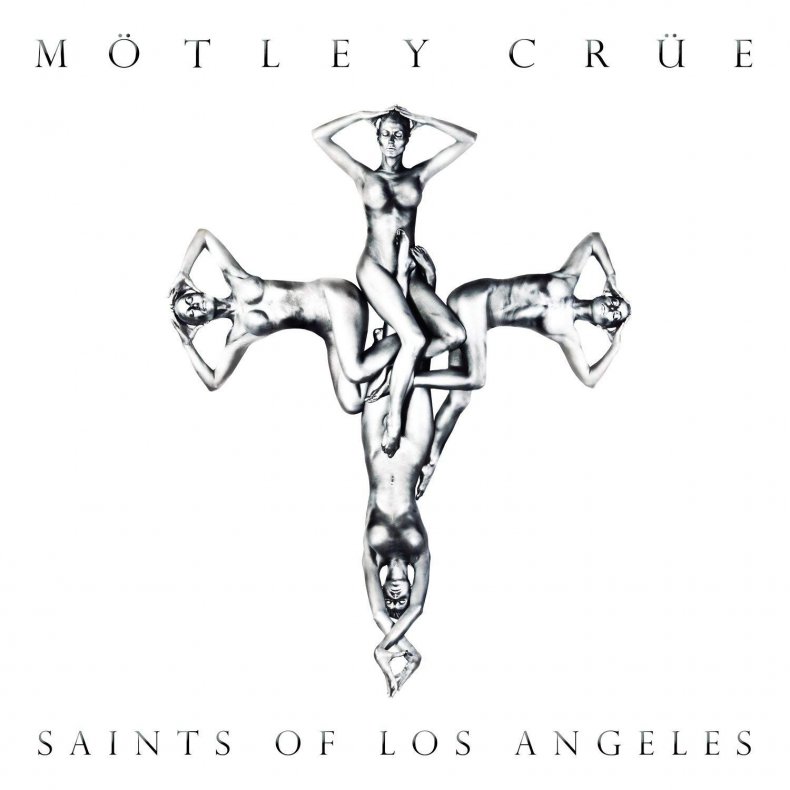 The album was released in June 2008, though the final title was Saints of Los Angeles. The title track was nominated for the Best Hard Rock Performance Grammy and was featured in the popular console game Rock Band.
Years of intensive touring followed, as Mötley Crüe found new cachet decades after its infamous heydays. Grunge was dead and arena rock was back. Divisions in the band continued, particularly the rift between Neil and Lee, but the band members managed to find a comfortable equilibrium by playing together but spending most of their down time apart.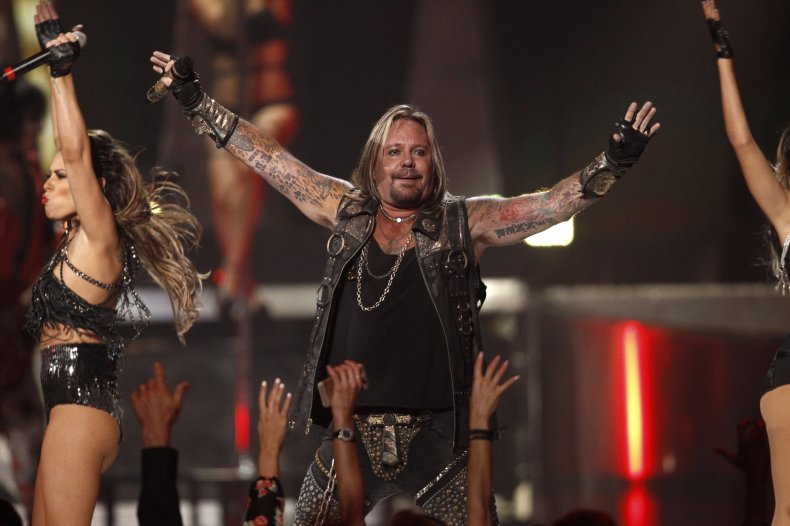 "We're still family. We still, basically, love each other," Neil told Time in 2010. "It was a business decision for me. When I was—depending on how you look at it—fired or I quit the band, I was a part of Mötley Crüe Inc. And I chose not to come back into that. I looked at myself as a free agent on a football team. I didn't have to be worried about any corporate decisions. All I had to do was show up and sing," Neil said.
Mötley Crüe Breaks Up—Again
In January 2014, Mötley Crüe announced the Final Tour, arriving in a hearse and sitting behind tombstones with their names to sign a "Cessation of Touring" agreement before the eyes of the media. "It really came down to figuring out how do we bow out with dignity," Sixx told Rolling Stone.
"We're one of the few bands left out there that has the original members," added Neil. "That's the way we want to go out: the same four guys, leaving on our terms—not leaving because we have to." On December 31, 2015, Mötley Crüe played their last show at the Staples Center in Los Angeles. Neil paused to thank the audience midway through, saying, "Most of all, I want to thank you motherf--kers for coming out and spending New Year's Eve with us. Now let's get to the music."
The night wasn't without incident, though—Lee got stuck upside in his flying drumset.
The band didn't come together at the final show's afterparty. There were no final goodbyes.
In subsequent years, members have opened up about the breakup. "It became four men with different ideas," Sixx said on the Let There Be Talk podcast in 2017. "Just because I wanted it to be the same thing and somebody else might have wanted it to be a different version of that doesn't make them a bad person. It just means it was time for us not to be a band anymore."
But it still wasn't quite the end for Mötley Crüe.
Mötley Crüe Reunites for Netflix's The Dirt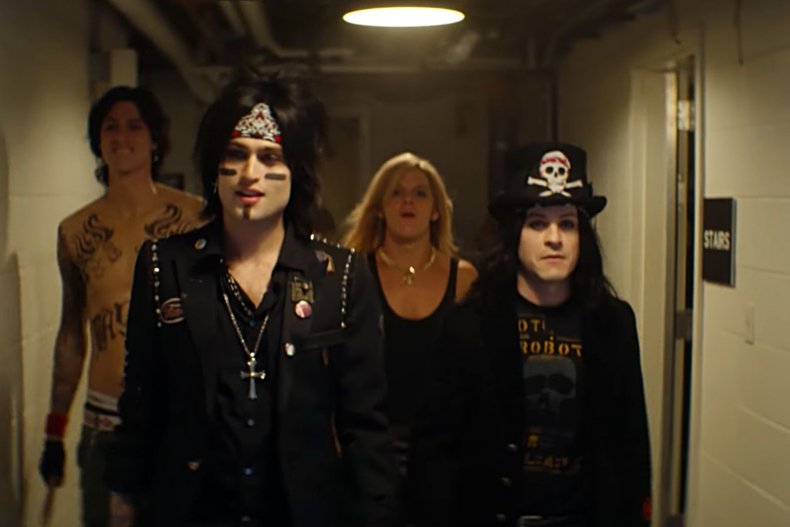 A movie based on the Mötley Crüe autobiography The Dirt had been been bouncing around since the book was released in 2001. But it took Netflix to succeed where others failed: Jeff Tremaine, best known for directing the Jackass movies, was tapped to helm the biopic, which stars Douglas Booth as Nikki Sixx, Machine Gun Kelly as Tommy Lee, Daniel Webber as Vince Neil and Iwan Rheon as Mick Mars.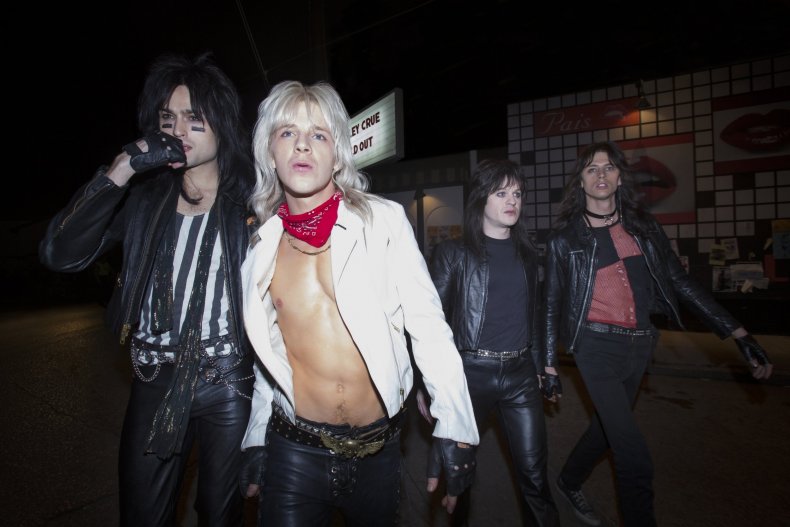 Premiering March 22, 2019, Netflix's The Dirt follows Mötley Crüe from their formation in 1981 through Neil's exit and the band's subsequent reunions.
And in a bit of life imitating art, the real Mötley Crüe has reunited as well: In September 2018, Neil tweeted that the band was back in the studio to record four new tracks. Sixx confirmed the songs were tied to the then-in-development Netflix adaptation.
"You can trust us these are ball-busters," he tweeted. "We're soon gonna smack you upside the head with some killer new tracks. Bob Rock is producing. It's our movie. We know what we're doing."
Included on The Dirt soundtrack, the new songs include a cover of Madonna's "Like a Virgin" and a title track, "The Dirt (Est. 1981)," featuring Machine Gun Kelly, which was released on February 22, 2019.
Whether this represents a one-off reunion or the dawn of a new era for Motley Crüe remains to be seen.