Mötley Crüe Reunion Tour: How to Buy Tickets
Mötley Crüe is touring again nearly six years after what it said at the time was its final tour. The four-piece, famous for hits such as "Live Wire" and "Looks That Kill," announced via a statement and video yesterday (November 18, 2019) that it will participate in a U.S. tour with bands Poison and Def Leppard in 2020.
Mötley Crüe established itself as a heavy metal band in Los Angeles, California, in 1981. The band, which has described itself as the "world's most notorious rock band," was founded by bassist Nikki Sixx, drummer Tommy Lee, lead guitarist Mick Mars and lead singer Vince Neil. It has sold 100 million albums worldwide, reached seven platinum or multi-platinum certifications, 22 Top 40 mainstream rock hits and six Top 20 pop singles, according to its website.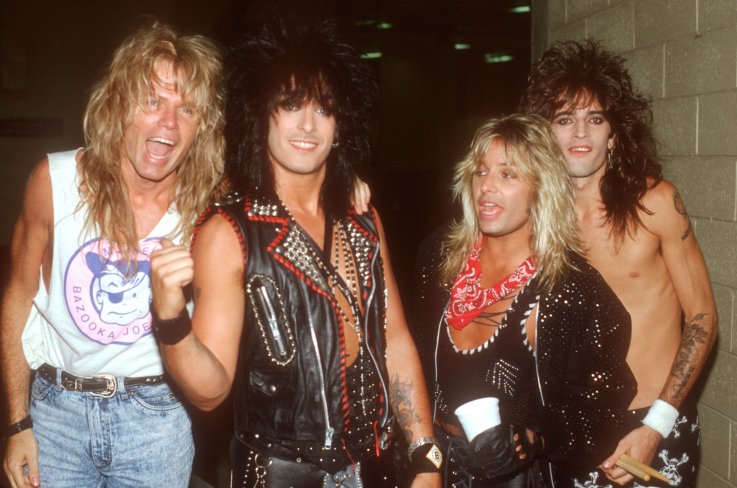 The latest announcement has surprised many fans as the band had previously claimed to sign a "cessation of touring agreement" prior to their 2014-2015 final tour. According to Rolling Stone, the tour featured 158 shows and wrapped up with a hometown show at the Forum in Los Angeles on December 31, 2015. The tour is believed to have grossed over $100 million, according to Billboard.
However, according to the band's statement, this document has been "blown up."
This reunion comes off the back of the release of the biographical drama film The Dirt (2019), according to the band's official website. "Following the huge success of their Netflix biopic The Dirt, Mötley Crüe has seen a massive surge in a new audience," says the statement. "Vince, Nikki, Mick and Tommy didn't come together again until 2018 to participate in the making of The Dirt movie, which unexpectedly brought them closer together again." This reunion included the band heading back to the recording studio, the statement goes on to say.
The band performed together for 35 years and went their separate ways on December 31, 2015, following the end of their "final tour." The album Dr. Feelgood (1989) has also just celebrated its 30th anniversary.
Machine Gun Kelly, who played band member Tommy Lee in The Dirt, says: "So many fans have said they wish they could've seen the real Mötley Crüe play live. I never thought I would see the day when this would become a reality. But the fans spoke and Mötley Crüe listened!"
How to buy tickets for the tour
Dates and venues have not yet been announced by the band but eager U.S. fans can sign up for text updates by texting "MOTLEYCRUEISBACK" to 855 580 CRUE (2783). They can also sign up for email updates via the website.
In the meantime, fans can watch The Dirt on Netflix to get into the spirit ahead of the tour.
Rockers can also listen to the band's greatest hits on Spotify, including "Too Fast For Love," "Shout At The Devil" and "Too Young To Fall In Love."
Mötley Crüe Reunion Tour: How to Buy Tickets | U.S.