No, Mötley Crüe's Vince Neil Isn't Playing at Donald Trump's Inauguration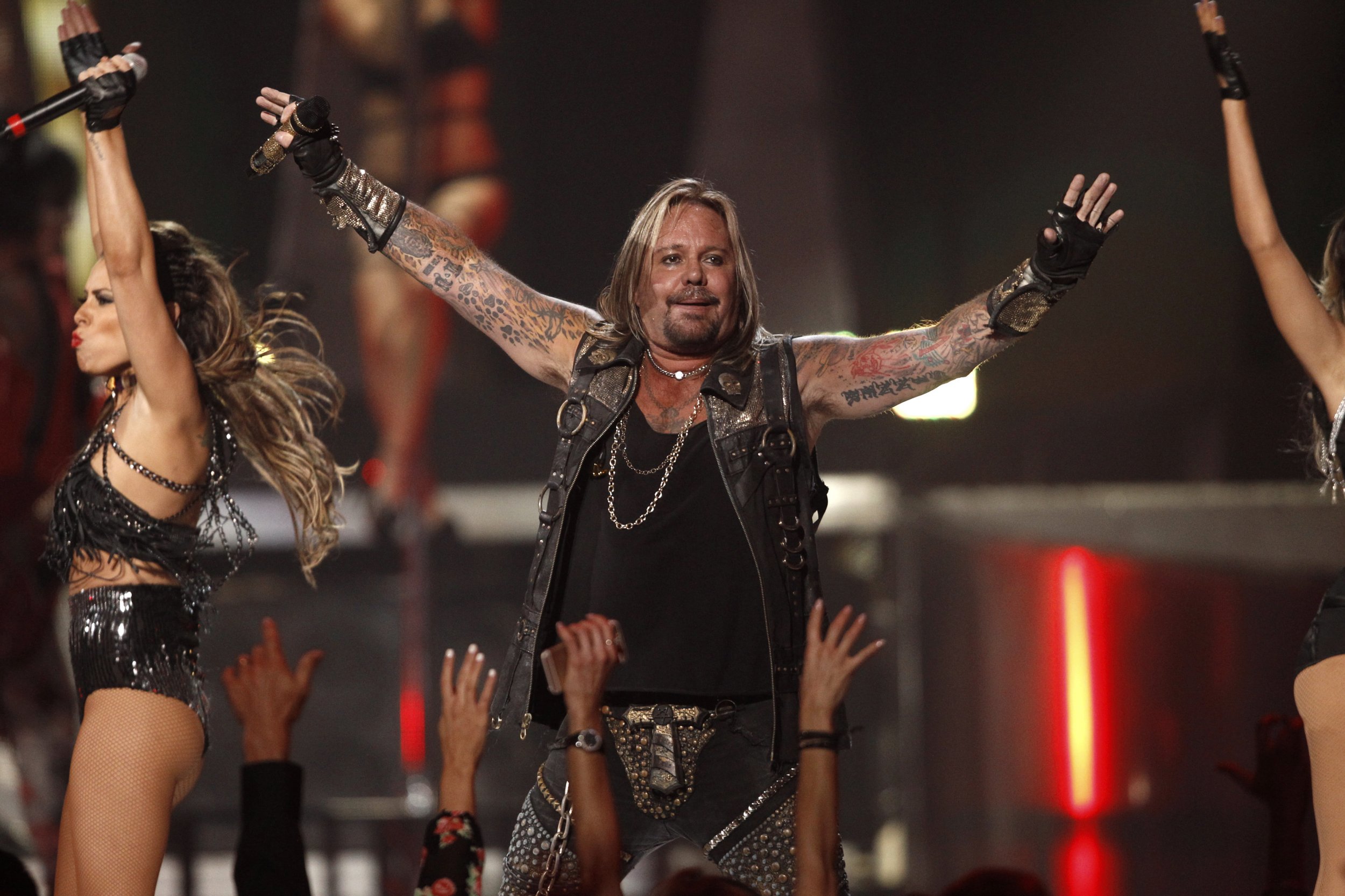 For a brief moment, it seemed like Donald Trump would complement his motley crew with Mötley Crüe. Or at least one of their members. In an interview with Billboard on Friday, Vince Neil confirmed that Trump's team reached out to him months ago to play at his inauguration.
"The promoters asked if I was available, and I said yes," the 55-year-old singer told Billboard. "So we sent all of the band's passports to the Secret Service so everybody can get in, and all of the crew people, not knowing who was winning. But we were already scheduled to play."
It made sense that our first reality show president, who openly bragged about grabbing women's genitals without their consent, would celebrate his inauguration with the washed-up rock star who sang "Girls, Girls, Girls" and once bragged about rubbing egg burritos on his genitals to "cover the smell" of groupies. As it happens, Neil will soon be a contestant on the Celebrity Apprentice, which was formerly hosted by our president-elect.
But alas, it was too good to be true. Late on Friday, Neil found out he was cut from the lineup.
"As far as I knew, we were playing. It turns out when the Republicans won, we were uninvited," Neil told TMZ a few hours after the initial story broke. "I just found out about this today when all this stuff came out when I was playing. I asked my guys, and they said once Trump won, it was all politics. I don't know who's playing Trump's party, but God bless them."
So far, there are no confirmed acts for the inauguration. Previous years featured Barbra Streisand (Bush I, '89), Bob Dylan (Clinton, '93 ), Ricky Martin (Bush II, '01) and Beyonce (Obama '13). It's something of a morbid curiosity who Trump will pick, considering his often garish taste in buildings—and the Republican Party's preference for overwrought art.