Mötley Crüe's Vince Neil Shares Tragic News About His Dog's 'Brutal Murder'
The lead singer of Motley Crue is mourning a horrible death after allegations that his dog was murdered by a neighbor's canine. Rain Hannah, Vince Neil's girlfriend shared the news of Cali's untimely death in a Father's Day Instagram post.
The announcement began by honoring Hannah's father and Neil's own parenting skills before diving into the tragic news. "Which brings us to share with a heavy heart that @cali_neil has gone to heaven," she wrote. "We have been mourning her and celebrating her life the last few days. We are beyond devastated from her passing."
Hannah alleges in the post that the neighbor's dogs "kill for sport", and Cali was a victim. "She was brutally hunted 5 steps from our front door by our viscous [sic] neighbors 'kill for sport' dogs. We will have Justice for Cali ! If you all can say a prayer for her. We will always have her star spirit with us and cherish the unconditional love she gave us; and shared with so many. Thank you all for loving her." The note was signed "Rain and Vince."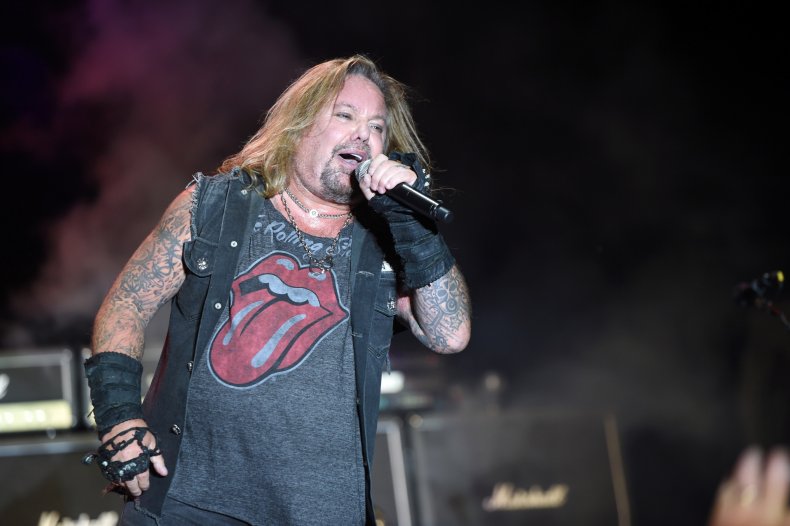 Neil didn't express much on his own Instagram page. He shared a photo of himself and the pup with a sweet note. "I'm going to miss this little one forever. Love you Cali," he wrote on Monday.
There's even more information on the dog's death on its own Instagram. Cali has an account with over 2,000 followers. Whoever runs the account—likely Hannah or Neil—is currently alleging that the neighbors are now attempting to cover up Cali's death.
"Our neighbors are trying to cover it up and say that she ran two football fields to their pasture and their long horn [sic] steers killed her!! Please pray for her justice because her killers are still running free!!"
The message continued with a tribute to Cali. "Cali touched every person she came in contact with and was loved by all. We wish we could have her back. But we know it's the circle of life and she will come back to us in her next life," the letter read. "Thank you all for your support and love during these difficult times. We will be posting and sharing more photos of her as we have almost 6 years of beautiful memories with her."
Fans of the couple were quick to share their condolences. Many mentioned the Rainbow Bridge, a narrative that claims when pets die, they're welcomed to the next life by crossing a rainbow bridge.