Motorcycle Gangs Recruiting Military Members, Concerning Feds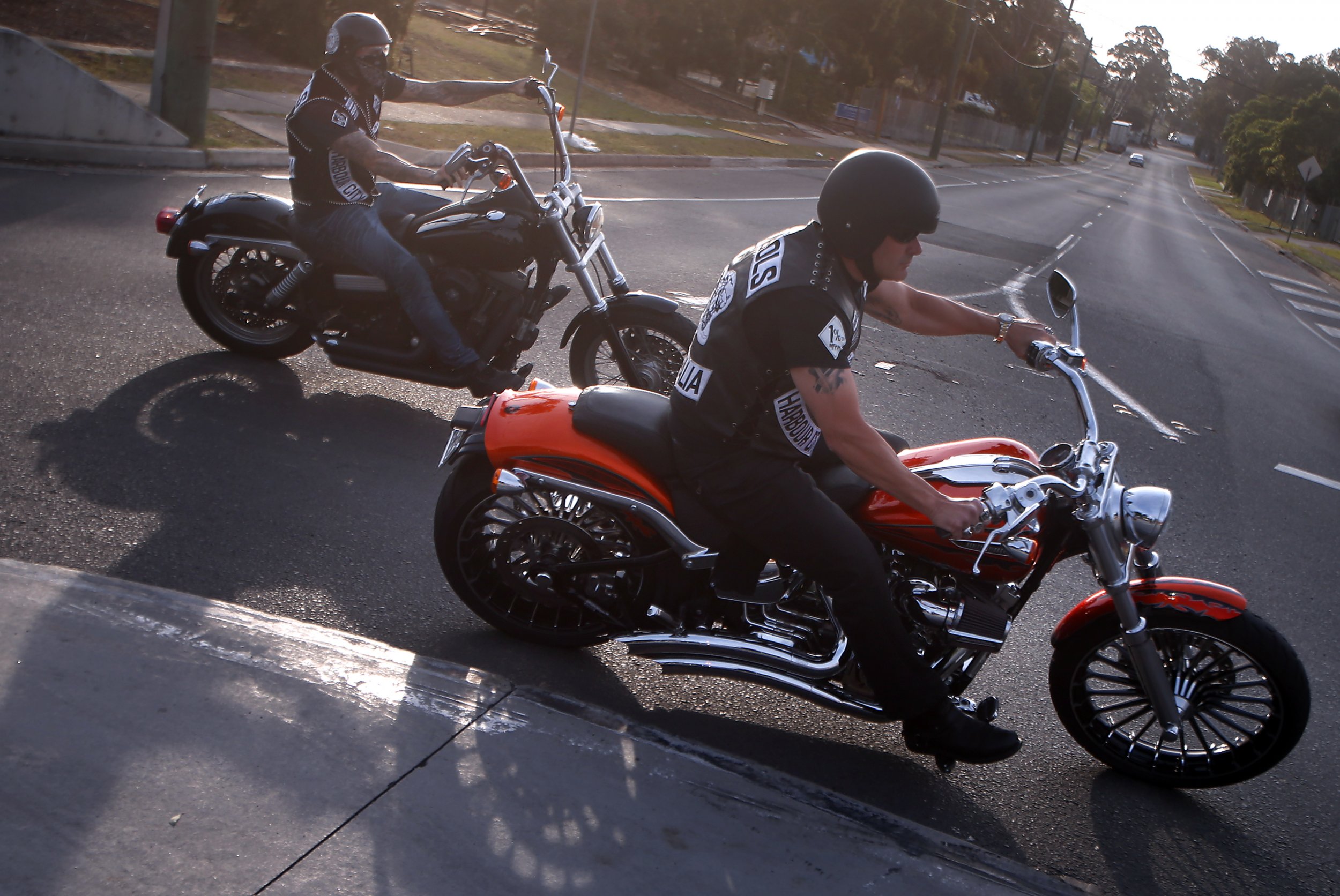 Outlaw motorcycle gangs are actively recruiting military members in Colorado's Pikes Peak area, greatly concerning federal agents.
A Bureau of Alcohol, Tobacco and Firearms (ATF) report from May found that "since 2007, ATF and its law enforcement partners, domestic and abroad, have discovered that documented OMG (outlaw motorcycle group) members have been employed as federal employees and contractors, active-duty military, reservists and National Guardsmen."
The report adds that gangs court military personnel specifically because of their knowledge, reliable income, skills and proven dedication to a cause.
And the concern is not unfounded.
Last year, for instance, a motorcycle gang known as the Sin City Deciples became entangled in a brawl with another group called Hell's Lovers at a clubhouse in Aurora. A Hell's Lovers member was shot and killed, and a Fort Carson Sgt. 1st Class Larry Morrison was arrested and charged in the shooting.
The case was dropped after witnesses refused to testify, according to authorities, but Morrison is in an ongoing discharge battle with the Army over his alleged gang affiliation, which he denies. Peter Page, an Aurora police detective, however, says Morrison identified himself at the time as the President of the Colorado Springs Chapter Sin City Deciples.
"It always concerns us when people with specialized training in weapons and explosives is involved in a criminal enterprise," Chris Amon, the Denver spokesman for the ATF told the Denver Post.
And there are many in the area with such training—the Pikes Peak region is home to 40,000 active-duty troops.
"I think it makes a natural draw for them," said Steve Cook, the head of the Midwest Motorcycle Gang Investigators Association, in an interview with the Gazette. "The groups themselves have a lot of the structure similar to what the military has...They have foot soldiers and the chain of command. It's easy for guys to segue from one to the other."
Despite the gangs' newly intensified recruitment efforts, the number of crimes committed by military members in the area has fallen.