Motorcyclist Dies After Crash Involving Bear, SUV in Oregon
A motorcyclist was killed over the weekend after crashing into a bear and then being struck by an SUV, according to multiple reports.
Rhett Larsen, 39, was riding along Highway 26 near Warm Springs, Oregon, when he hit a bear, which died in the accident, according to The Oregonian on Sunday. Larsen was then struck by an oncoming SUV and killed. Larsen—who was a firefighter in Bend, Oregon—was returning from Portland when the accident happened in a rural part of the state, Oregon State Police said, according to ABC News. The fire department in Bend mourned the loss of one of their own.
"Last night, the Bend Fire Department suffered a tragic loss," it said in a statement. "Rhett Larsen, a BFD engineer, was killed in an off duty traffic accident while traveling on HWY 26, he is survived by his family. Rhett was not only an exceptional firefighter, he was a loyal friend, respected mentor, and loving father. The loss of such a fun-loving, energetic soul is felt deeply by both our department and our community."
ABC News reported there were some 25,000 to 30,000 black bears in the state of Oregon and that they typically weigh some 200 to 250 pounds on average but can weigh up to double that.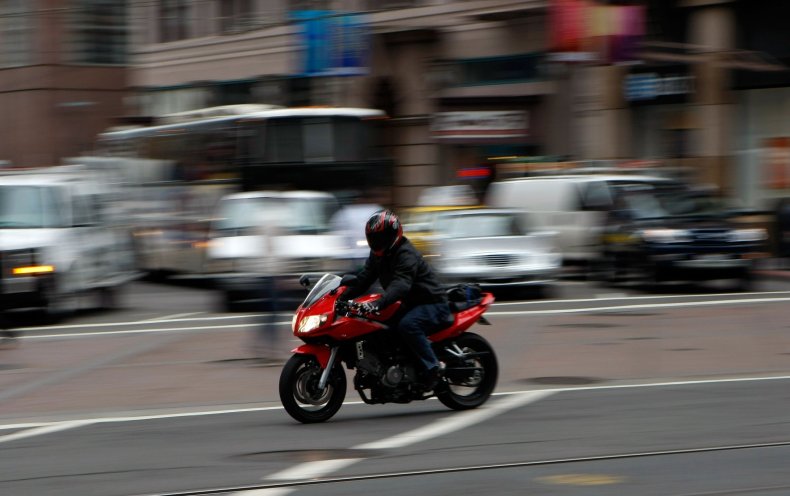 Car collisions with wildlife are, of course, not entirely uncommon. A UC Davis study last year, for instance, found that collisions between vehicles and animals cost the state of California $276 million in 2016 and were up 20 percent from the year prior. The study found that the most common animals involved were deer, but there were also collisions with coyotes, elk, mountain lions, wild pigs and bears. The report suggested that building fencing around problem highways would help solve such problems.
"We're seeing an increase in the rate of wildlife-vehicle collisions, and we're not seeing an increase in our attempt to mitigate the problem," Fraser Shilling, co-director of the UC Davis Road Ecology Center, said in a statement at the time. "But this is definitely a problem we can solve. We have the resources and know-how to build solutions that can protect wildlife and drivers."