Mount Aso, One of World's Largest Volcanoes, Erupts in Japan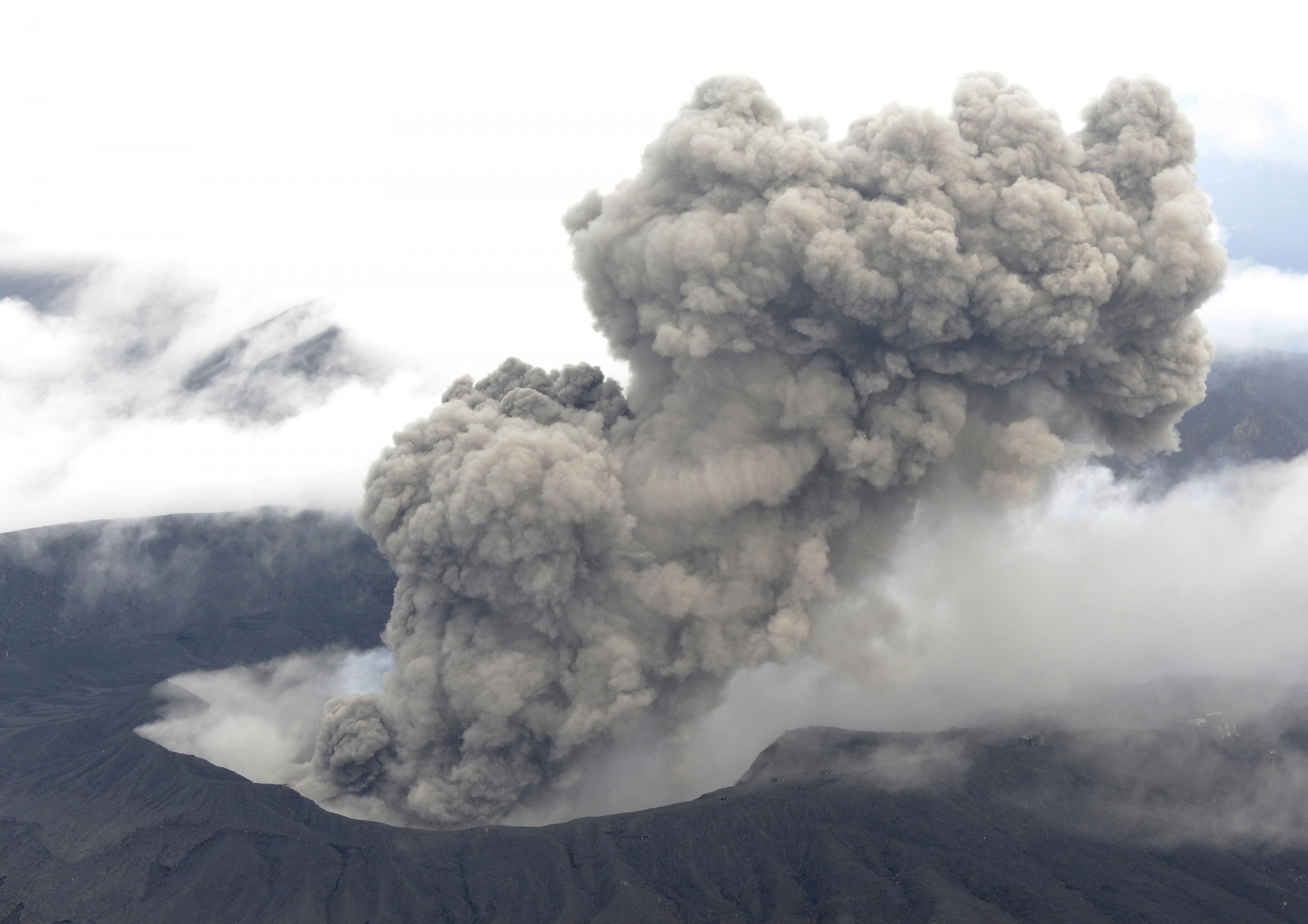 A volcano named Mount Aso erupted in Japan, spewing ash and lava and cancelling dozens of flights in the region, the AP reports. This volcano, one of the world's largest, last blew its top 22 years ago. There has been increased seismic activity in the region since August, although it wasn't clear when or even if it would erupt.
Officials warned people not to approach the summit or get near Mount Aso, and according to the Japan Times visitors had been banned from going within 1 kilometer of the crater. The last time Mount Aso erupted, three people were killed and 11 more were injured. As of publication time, no injuries have been reported as a result of the recent eruption.
The ash reached an elevation of one kilometer (3,280 feet) and could cause continuing air delays, according to the Japan Meteorological Agency. Officials don't expect the eruption to worsen, however.
The volcano is located 1,000 kilometers (625 miles) southwest of Tokyo on Kyushu island.
There has been a lot of volcanic activity in Japan recently. Mount Ontake, which is located west of Tokyo, erupted unexpectedly in late September and killed more than 50 people. One analysis found that most of those people were killed after being struck by flying rocks, some of them traveling as fast as 190 mph.