Mount Etna, Europe's Most Active Volcano, Is Extremely Close to Where Trump Is Staying for G7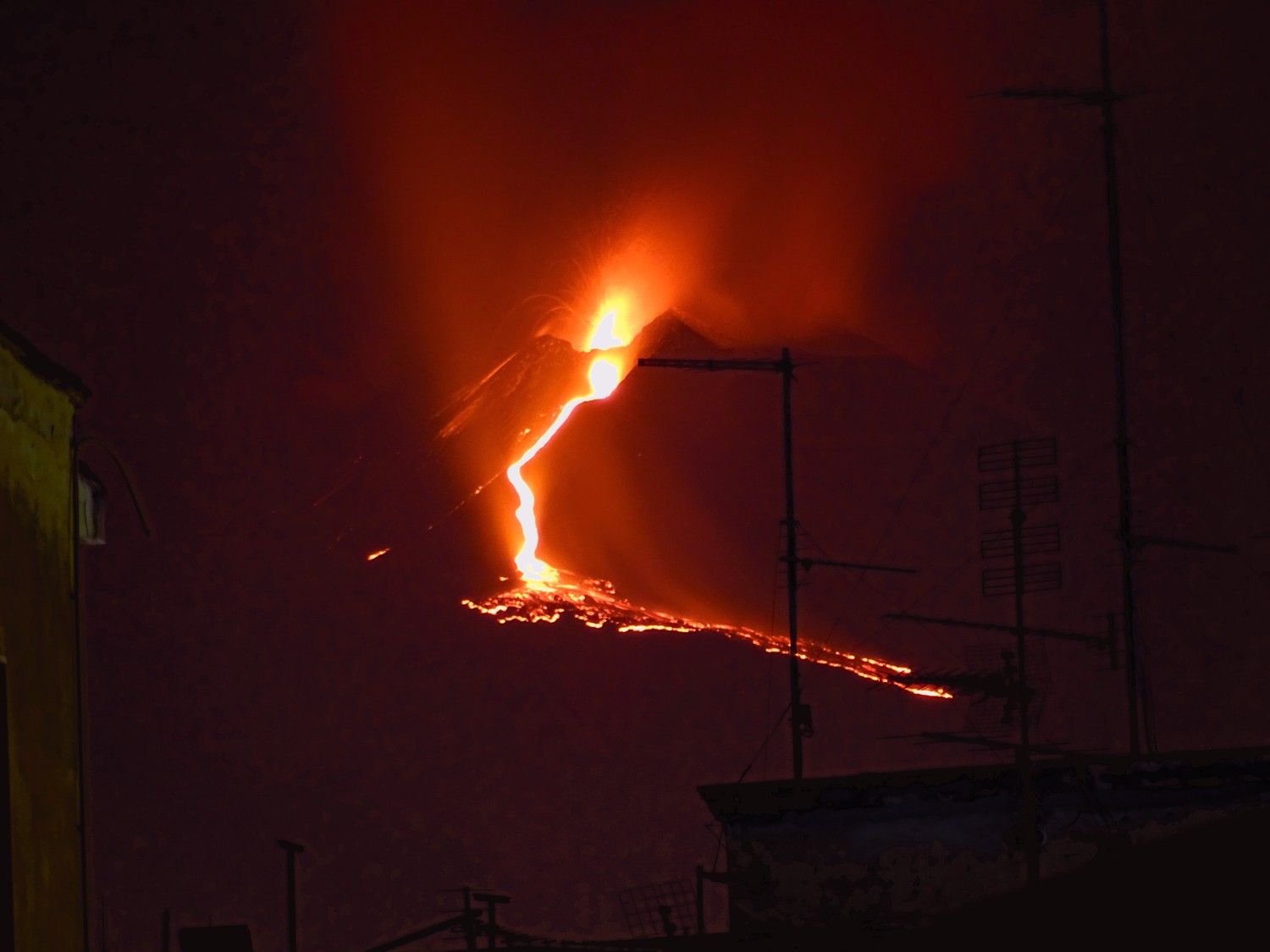 The collection of world leaders known as the Group of 7, or G7, will gather for a summit meeting this week in Taormina, a small town on the east coast of Sicily. Prominent officials, including German Chancellor Angela Merkel, France's newly elected president, Emmanuel Macron, and of course U.S. President Donald Trump, will gather under the theme, "Building the foundations of renewed trust." And they will do so in the shadow of one of the world's most active volcanoes, Mount Etna.
Mount Etna is the largest active volcano in Europe. From Taormina, a hilltop village sitting 400 meters above sea level, residents watch their beloved volcano, which many Sicilians call Mungibeddu (beautiful mountain) spew lava several times a year. They admire the molten orange glow slide down the mountain's flanks. Sometimes, they sweep away sand-like ash that the eruptions occasionally produce or stumble on lapilli, small chunks of porous rock that the volcano tosses out.
Now this towering mass of magmatic geology hovers over the G7 preparations with the impossible-to-answer question: will there be a major eruption during the summit?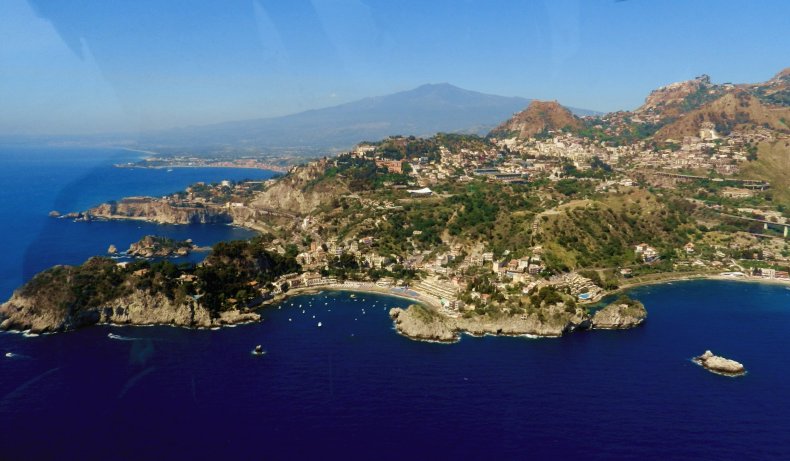 "We've had quite a bit of activity between January and the end of April," says geologist Boris Behncke, an expert on Mount Etna who keeps close watch on it through his work with the Italian National Institute of Geophysics and Volcanology, in Catania, Italy. The volcano made headlines last March when a BBC crew was hit by scorching rocks and steam after boiling lava clashed with mountaintop snow, an explosive combination.
Earlier this month, Mount Etna erupted 22 times, short bursts that coughed up incandescent rock. "It was very small," says Behncke, "but peculiar because we had never seen so many little episodes." The eruptions occurred with the regularity of a geyser, but with magma instead of water. As one researcher wrote, it was as if Mount Etna had the hiccups. The phenomenon remains unexplained.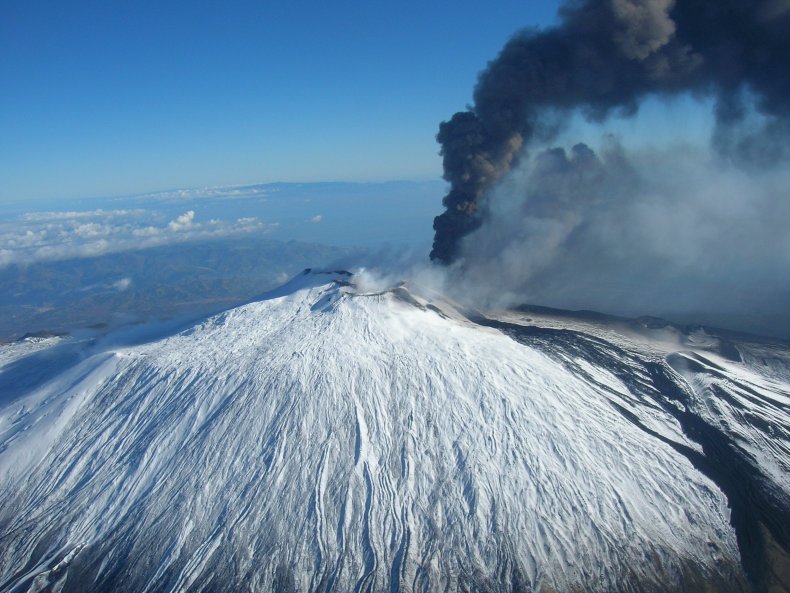 Behncke says the volcano, which includes four distinct craters, is not showing any signs of unrest at the moment and he doesn't anticipate activity during the G7 summit. An increase in the amount of sulfur dioxide emissions, which are measured every five minutes, could mean an eruption is imminent, but that change usually happens a few days beforehand. "Currently sulfur dioxide is low," says Behncke.
But with a volcano like Mount Etna, you never know. "It is considered by most of the people here a sort of Sicilian lady," says Behncke, "a little bit mysterious and also sometimes quite undecided." Still, Behncke says there's no reason to worry. "There might be some small-scale activity but that would not affect Taormina at all," he says. And the volcano is not known for hurting people. "Very, very, very few people have been killed by eruptions of Mount Etna," says Behncke.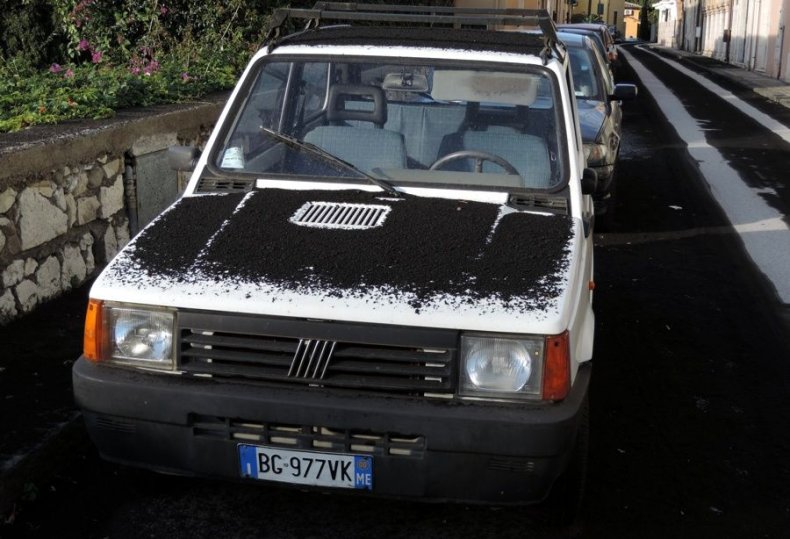 Locals, though inconvenienced by the military lockdown currently in place, are happy for the attention the summit is bringing to their town. "A person in Nebraska will know that Mr. Trump is in Taormina," says Stefano Di Pasquale, 39, who runs a hotel there. Di Pasquale hopes that moment of fame will bring tourists to the town in the future.
And even if Mount Etna doesn't produce any spectacular lava glows in time for the dignitaries, it will still play a role. Hotel Timeo, the five-star accommodation where, according to local reports, Trump will stay, will host a special meal during the event accompanied by wines prepared from grapes grown on the volcano's slopes.
But anyone looking for explosive activity during the G7 summit should probably focus their attention on other aspects of the meeting.